We watch PBS (public television) a lot. The kids have their shows, I have mine and there are a few that all of us watch. In the past year seems like PBS has stepped up its fundraising (I did make my contribution!). What used to be twice a year during Fall and Spring now seems to have become a every other month affair.
During these fundraisers we end up watching a lot of shows by people like Dr. Joel Fuhrman, Dr. Daniel Amen which serve as fillers. They talk about healthy eating, obesity, controlling the brain through eating and many other interesting topics.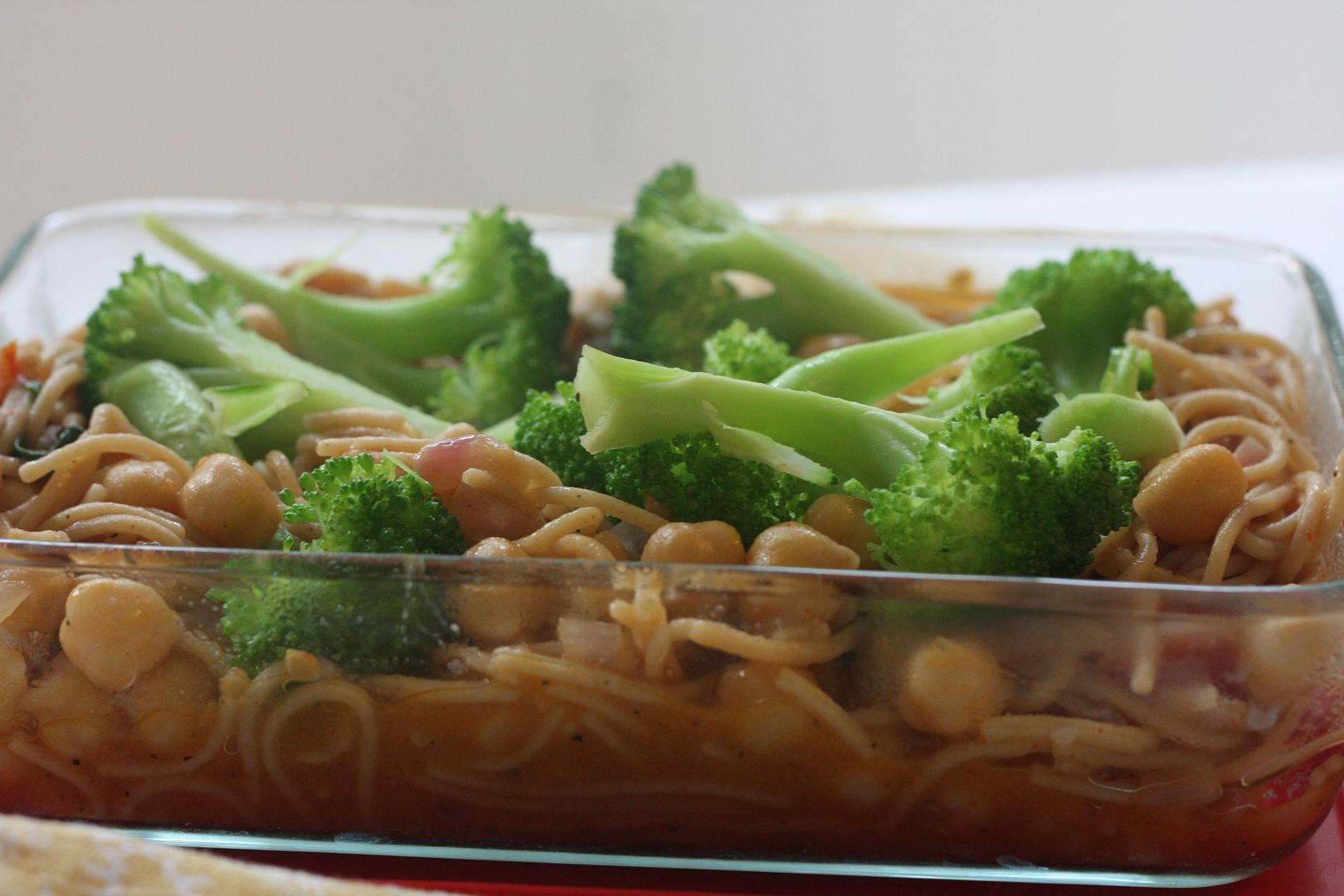 I am all for eating healthy but I do not look at food as some part of its vitamins and minerals but enjoy it for its taste. In broad strokes we understand that all of kinds of vegetables/greens/fruits are good, eating grains in moderation is good and eating meat sparingly is the best.
We never eat a lot of meat but over time we have started to eat a lot of carbohydrates especially wheat and rice. This program helped remind us of macro-nutrients, micro-nutrients, vitamins, fats, sugars and their place in diet one more time.
We are now committed to eating more greens and veggies and reducing the carbohydrates which seem to make it presence felt more and in larger quantities. Not completely cut it out but include more of a variety - white rice, brown rice, wheat, quinoa, millets regularly.
Eating right keeps the brain smarter, body healthier and diseases at bay. Like we do a family budget at the beginning of the year, having and refining a food plan every 6 months is a must I am thinking.
I am not particularly fond of pasta especially the one smothered with store bought pasta sauce. Of late I am enjoying light but flavorful pasta with vegetables and occasionally nuts and beans. Here is a version of my favorite recipe which tastes just right at lunch time. It is easy to put together in the morning for the kids lunch box or ours. For the kids I add green peas and corn their favorite veggies or broccoli or sometimes grilled vegetables when cooking for dinner.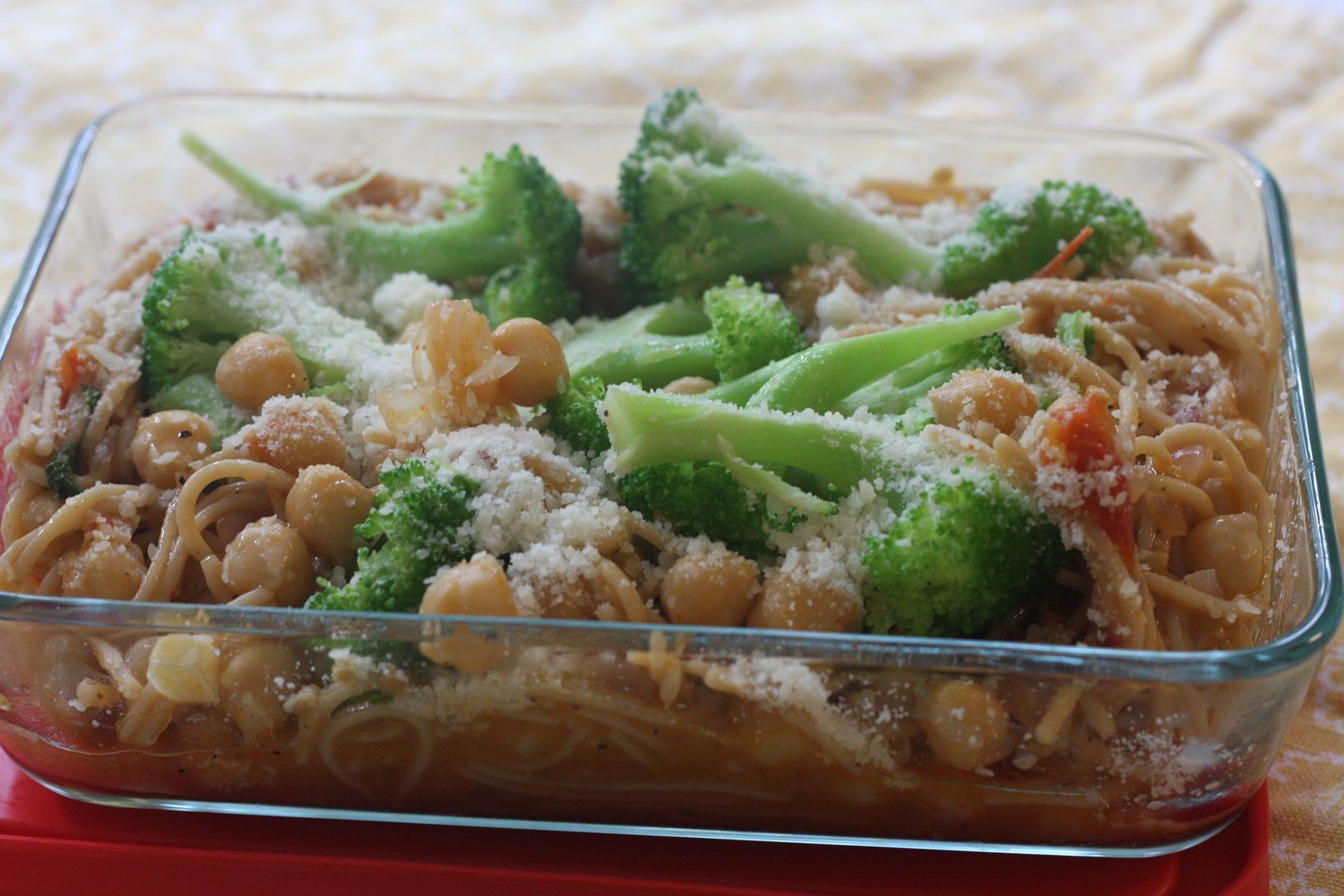 Pasta with vegetables and chick peas
Ingredients
1. 1 cups of whole wheat pasta (I used angel hair pasta but any kind works)
2. 1 cups of broccoli florets
3. 1/4 cup chickpeas soaked overnight
4. 1/4 cup of finely chopped onions
5. 3-4 garlic cloves minced
6. 1/4 cup of tomatoes chopped fine
7. 1 tsp black pepper powder
8. 1/2 tbsp red chili powder (or as per taste)
9. 1 tbsp of lime juice
10. 2 tbsp of chopped fresh basil leaves
12. 1 tbsp of olive oil
13. salt to taste
14. grated parmesan cheese

Method
1. Cook the chickpeas till they are tender and set them aside. Take care not to overcook and turn them mushy.

2.Put the pasta to cook in salted water with a few drops of olive oil and in the meantime, in a pan heat oil and add the garlic and onions and let them cook till the onions are translucent.
3. Add salt and black pepper powder followed by the tomatoes, let them cook till they are nice and soft and mushy.
4. Add in the chili powder and chickpeas and let them cook together for a few minutes.
5. Drain the pasta but preserve some of the water. Add the pasta to the chick peas mixture and a few tbsp of the cooking liquid and mix it in well with the sauce and let it heat together for a couple of minutes. Add the lemon juice and let it cook for a couple of minutes more. Drizzle a few more droplets of olive oil and add the basil leaves. Let it remain moist with a bit of the cooking liquid.
6.Add cooked or grilled broccoli on top, sprinkle with grated Parmesan cheese.

Note:
1.The tiny bit of cooking liquid is key to a moist pasta as there is not much liquid in the way of a sauce.
2. I prefer whole wheat pasta. Use the one that suits you best.