The Sunday edition of 'The Washington Post' - my hometown newspaper had two articles about India in two different sections of the paper, one in the business section and another in the sports section. News about India in the business section of the paper is not new but news in the sports section is definitely new. Americans don't much care for cricket other than to ask if it is like baseball.
Euphoria in the sports pages after India's spectacular win in the World Cup and frustration in the business section with the seemingly unending and far reaching corruption and voices of who's who in business caught on tape making shady deals. This is what India is all about isn't?
Gujarat and TamilNadu two states are supposed to be the best run in the country. Former run by the incorruptible Narendra Modi and the other by the most corrupt man and family in the history of the country perhaps.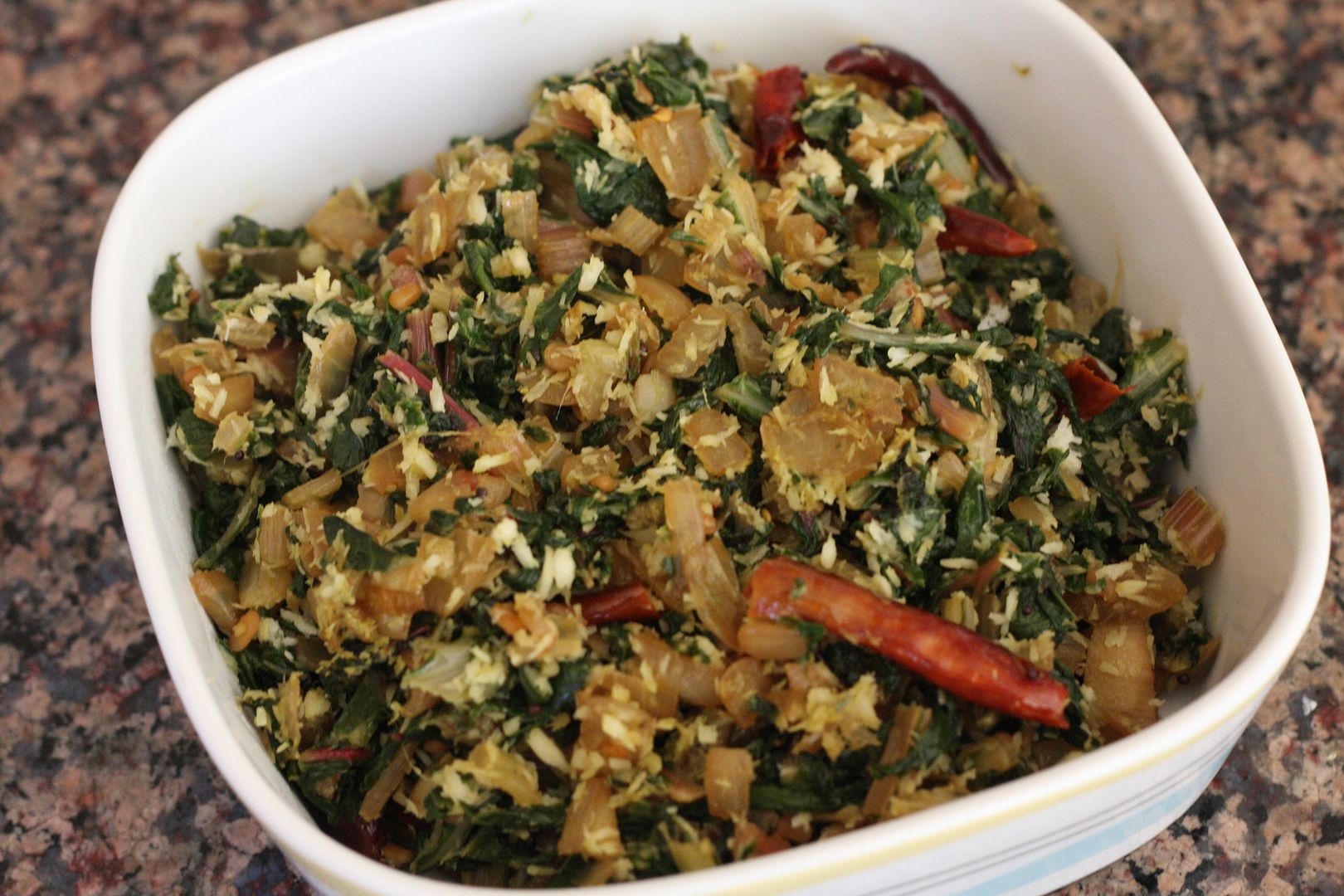 Corruption, Money Laundering and Crime in business and politics is not something new but juxtaposed with an amazing achievement does not make you feel any better only worse.
That is India in a nutshell. Make you feel happy one moment and down in the dumps the other.
Alright now on to my favorite green the humble but very tasty Swiss Chard. Available in a multitude of colors and hues it lends itself to various dishes.
Swiss Chard sambhar
is by far my favorite way to cook it. A stir fry with just the minimum ingredients is another tasty way to enjoy these greens. Even the kids absolutely loved it.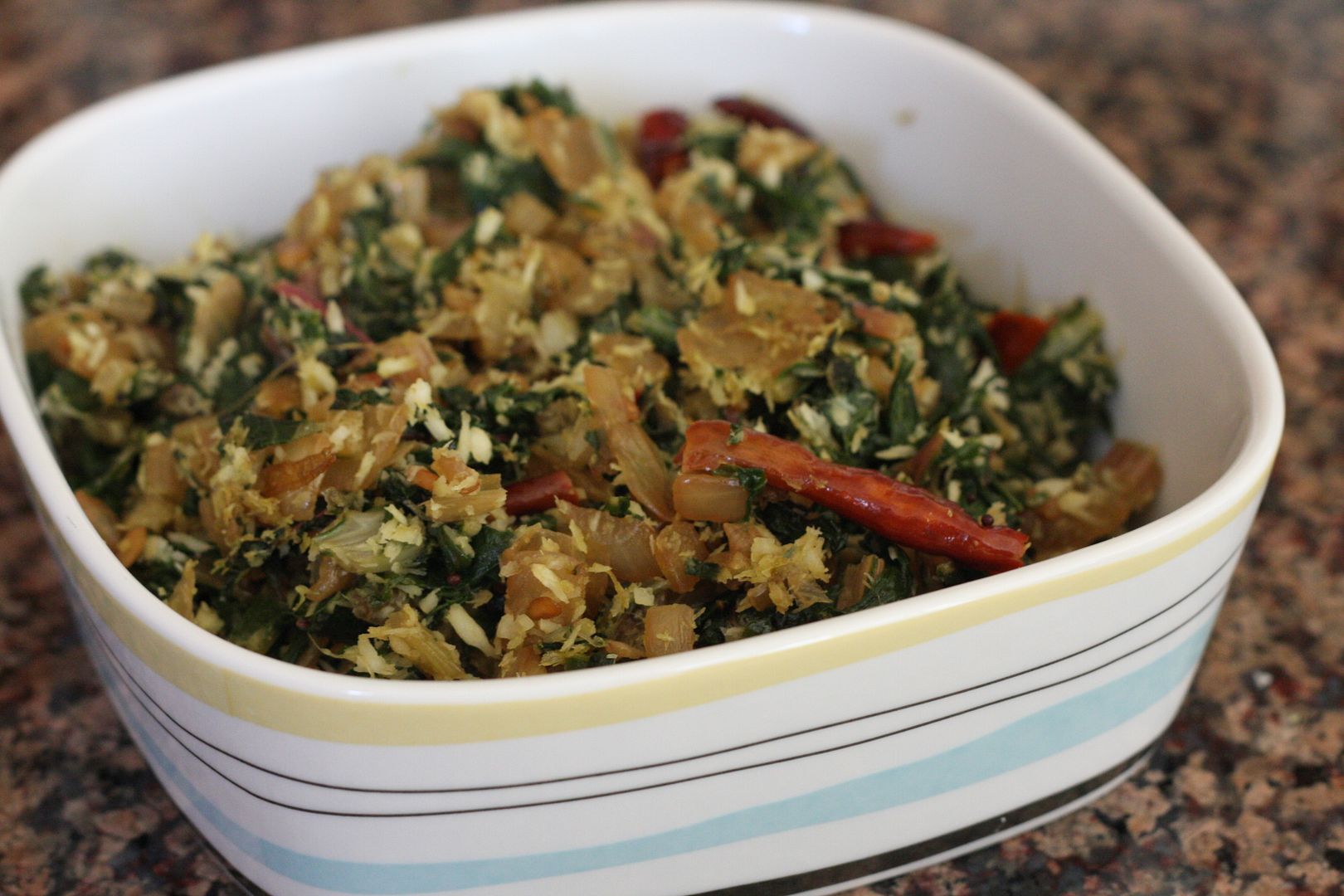 Swiss Chard stir fry
1. 1 bunch of Swiss Chard washed and chopped including the stems - 3 cups
2. 1/2 cup onions
3. 4 red chilies split
4. seasonings: 1/3 tsp mustard seeds, 1 tsp urad dal, a few cumin seeds and curry leaves
5. 1 tsp oil
6. salt to taste
7. 1 tbsp coconut grated

Method
1. In a pan heat oil, add the urad dal first, when it starts to brown add the mustard seeds and cumin and when the mustard seeds start to pop add the curry leaves followed by the red chilies
2. Add the onions and saute till they are slightly brown
3. Add the greens and let them cook till they are soft. Do not cover but cook in low medium heat
4. Add salt, sprinkle the coconut