A cousin of DH's is running for
election
through an organization which is engaged in routing corruption in India. We all fervently hope for the success of these candidates and applaud what they are attempting to do. Looking at what they confront in the form of the current ruling party and the main opposition party the task of winning in my absolutely corrupt home state seems like an uphill task.
While surfing the depths of the WWW I hit upon a news channel from my home state. The news caster read that the CM has announced laptops for college students and free bus passes for senior citizens. Not to be left out the opposition party leader announces freebies for women voters in the form of mixies(blender) and grinders. If the news reader did not have a serious face I would have assumed it was a joke. In spite of the treasury being wiped out and on the other hand the personal net worth of these so called civil servants reaching astronomical heights people are reluctant to choose the right candidates in elections.
Let us all wish the candidates who are hoping to make a difference best of luck and success in their pursuit of good.
Now on to the recipe, a simple and easy one and if you make extra it freezes beautifully for the latter part of the week. There is nothing fancy or special about this curry just requires some premade masala powder.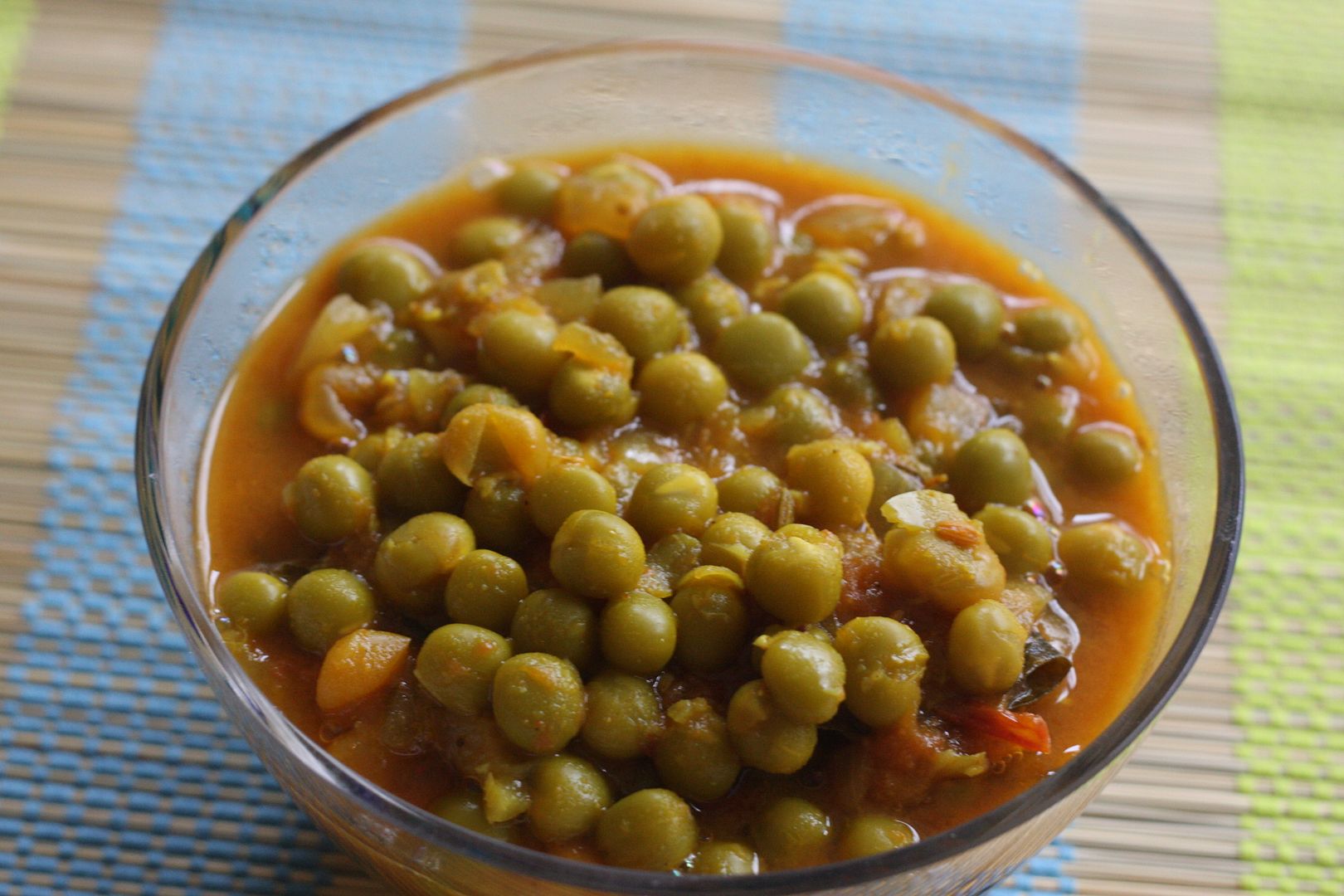 Dried Green Peas Curry
Ingredients
1. 2 Cups of dried green peas soaked overnight
2. 1/2 cups of finely onions (1 red onion)
3. 4 garlic cloves sliced
4. 1 tbsp of grated ginger
5. 1 tbsp of masala powder
6. 3 green chilies slit (or 2 tsp chili powder)
7. handful of chopped coriander leaves
8. 1 cup of finely chopped tomatoes
9. seasoning: cumin seeds, curry leaves
10. salt to taste
11. 1 tsp of oil

Method
1. In a pressure cooker heat oil and add the seasonings followed by the onions and garlic
2. When the onions get brown add the ginger and saute for a minute
3. Add the soaked green peas,green chilies and saute for a few more minutes
4. Add masala powder and chili powder saute, followed by the chopped tomatoes and 2 1/2 cups of water
5. Add the salt and let the water come to a boil
6. Put the weight on and cook for one whistle (cooking longer will make the peas mushy)

Serve with rice or rotis.