The school DD was in her in her early elementary years had something called 'DEAR' time everyday. Acronym for Drop Everything and Read. It was done to encourage kids to read and they could pick any book that was in the classroom collection.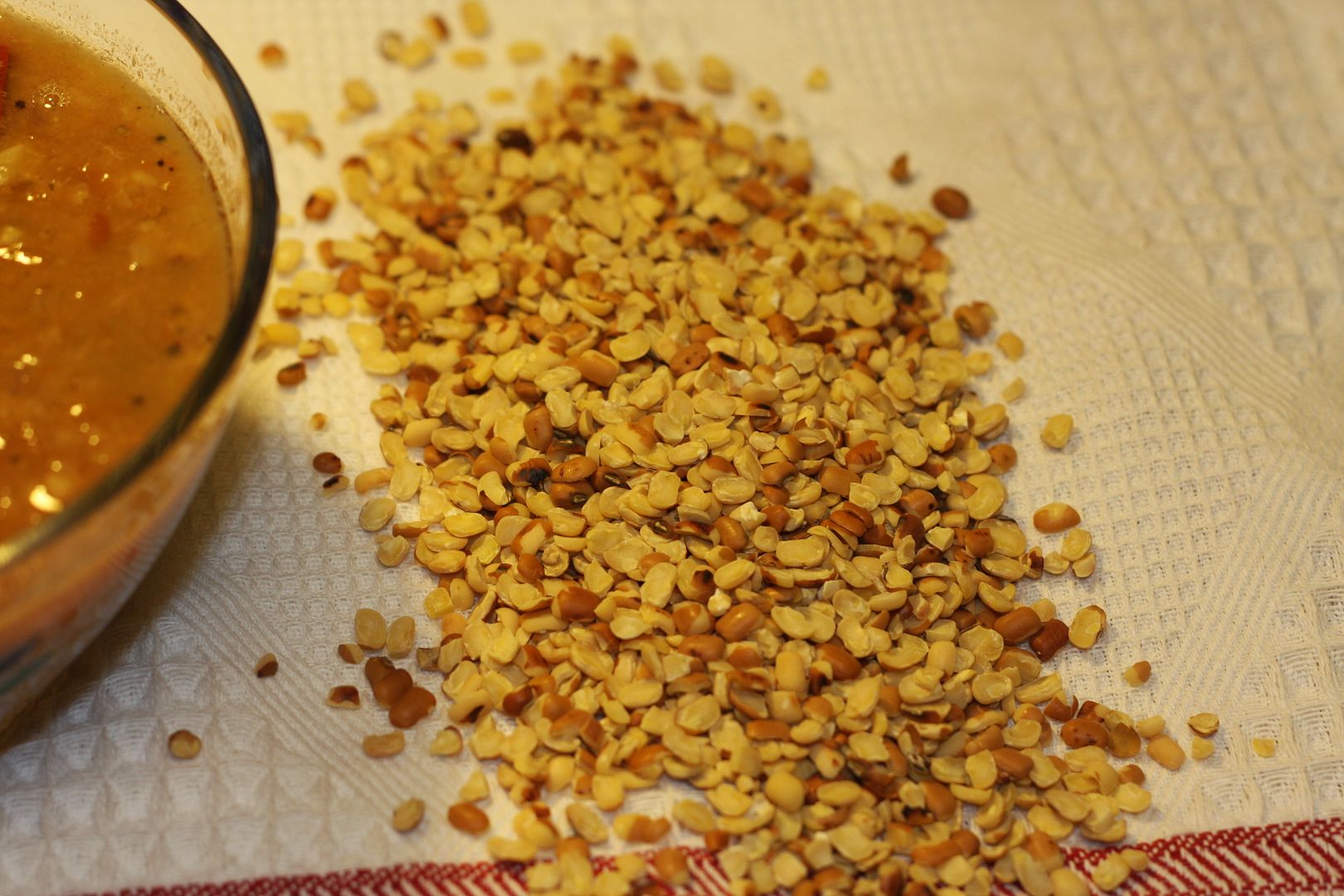 Just like the DEAR time at her old school, at home we have fallen into a pattern of following 'DEAJ' time. Drop Everything AND watch Jeopardy. It is one program all of us seem to agree on from the youngest to the oldest.
If you are Jeopardy fan you might already know this. It is a very interesting week on Jeopardy starring IBM's computer called Watson competing against two jeopardy champions. Yesterday the program started with Alex Trebek giving a tour of Watson's computer systems and interviews with engineers who worked on the algorithms that help Watson wade through all that information it stores to figure out the correct answer. I am rooting for the humans though!
Any other Jeopardy fans out there?
I have 2 recipes that I turn to for using Black Eyed Peas.
1.
Arisim Paruppu Saatham (Rice and split cow peas lentils)
2.
Thattapayar Kathirikkai Kuzhambu (Whole Black Eyed Peas with Brinjal)
I was immediately interested when my friend from Andhra mentioned the black eyed peas rasam that she cooks. Didn't I tell you my work lunch room is a treasure trove of recipe ideas?
Making rasam with black eyed peas sounded great especially on a weekday evening with an empty refrigerator. Essentially any rasam recipe will work for this.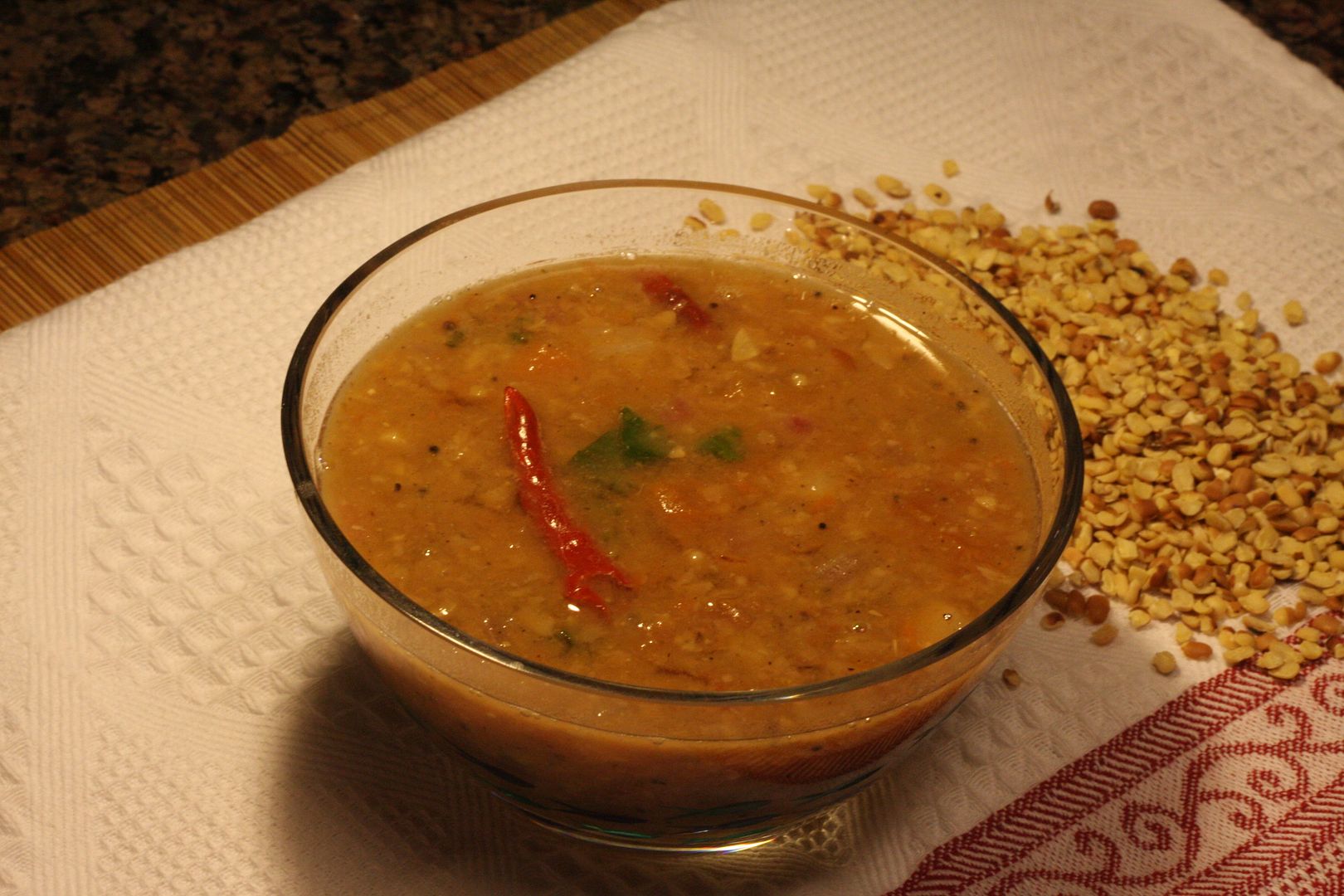 Thattapayar Rasam
Ingredients
1. 1 cup split black eyed peas (or whole)
2. 1/4 cup chopped tomatoes
3. 1 cup tamarind pulp from a small lime sized tamarind
4. 2 tbsp chopped shallots or onions
5. 2-3 garlic cloves crushed
6. 4 red chilies split
7. 1/2 tbsp pepper corn + 1 tsp cumin + 1 tsp coriander seeds crushed or powdered or 1 tbsp rasam powder
8. 1 tsp red chili powder (optional)
8. seasonings: curry leaves, mustard seeds
9. salt to taste
10. 1 tsp oil or ghee

Method
1. Pressure cook the peas with twice the amount of water and tomatoes till they are soft (i just mashed them with the back of a spoon) and blend till smooth
2. In a pan heat the ghee and add the seasonings, red chilies and when it turns slightly black add the onions and garlic and saute for a couple of minutes
3. Add the tamarind pulp and let it come to a boil
4. Add in the pepper+cumin+coriander powder and the blended lentil paste
5. Add salt and if required red chili powder and let the mixture come to a boil and turn off the heat

Serve with rice. Tastes great as a soup as well.