As a blogger you get gratification when the family starts to feel bad that the blog addict was not able to post regularly because of work. They took care of themselves for the last couple of weekends and even managed to cook some very tasty recipes.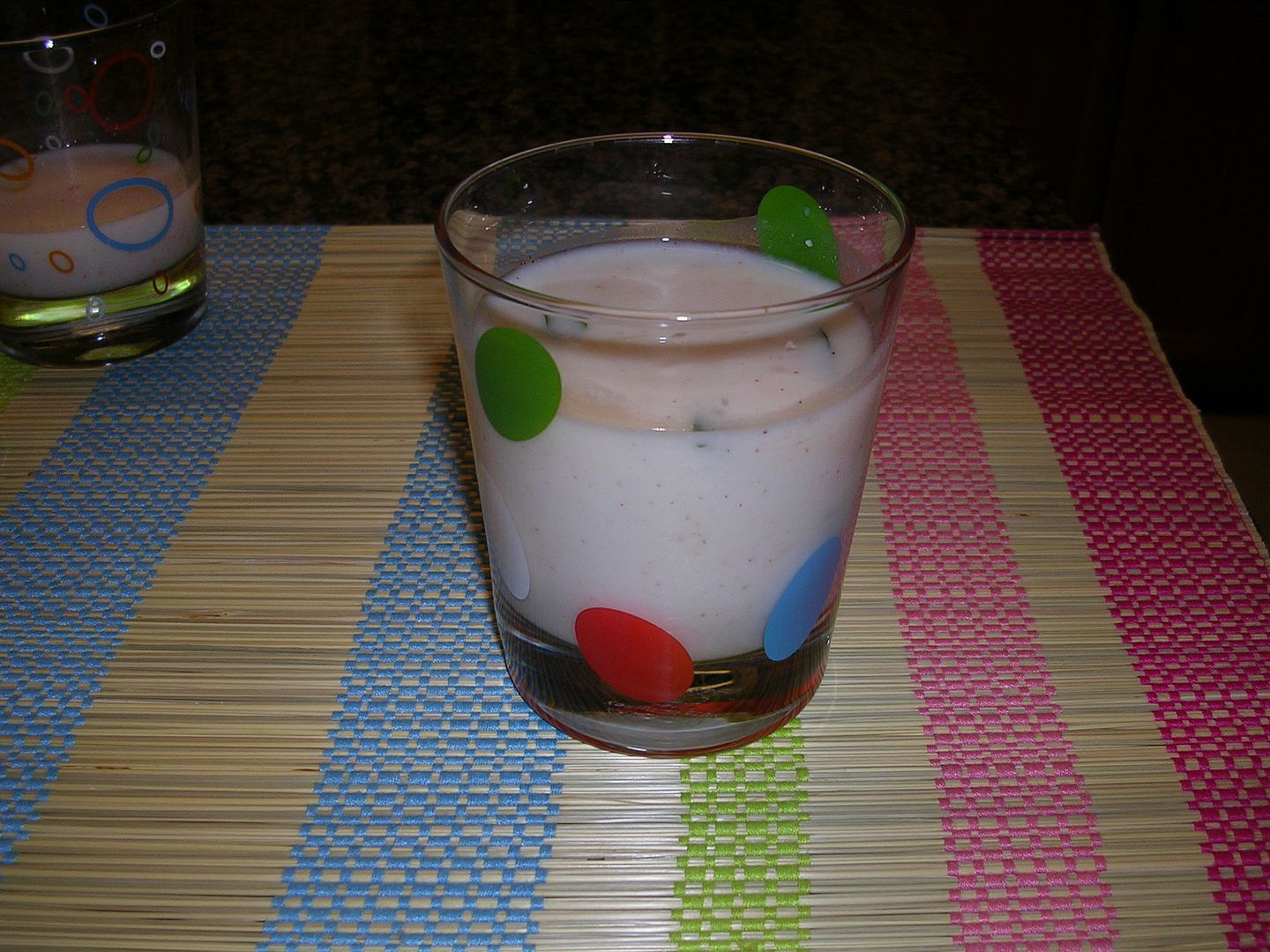 The difference between mine and DH's attitude in the kitchen regarding the kids is that he lets them do everything and they in turn take great pride in coming up with ideas and trying out recipes they can make on their own.
This recipe was executed, plated and and pictures taken by DD2. A very refreshing drink after a heavy meal. We had them after a dinner of chicken balls and pasta.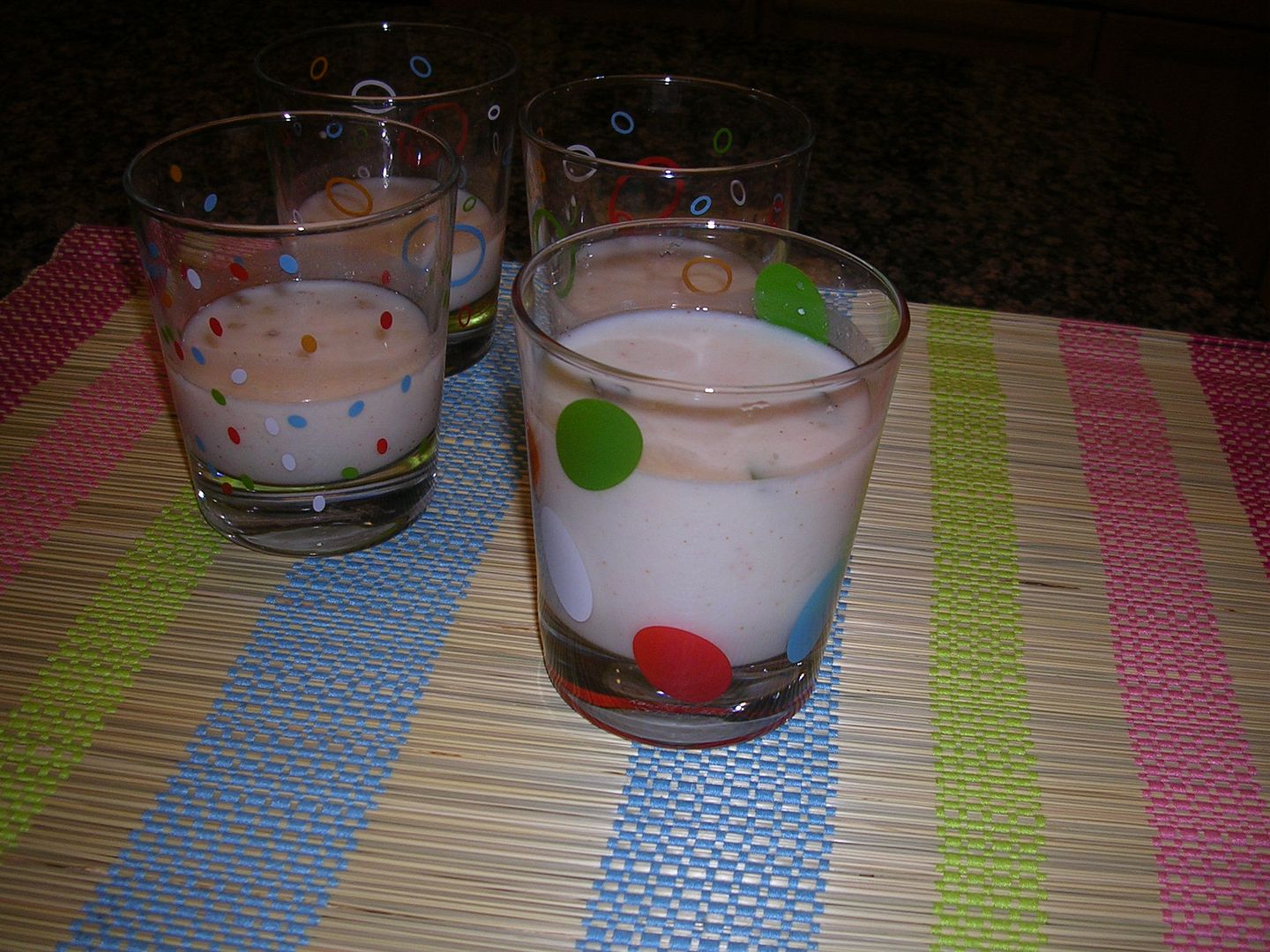 Spiced buttermilk
1. 2 Cups of curd or yogurt (bring to room temperature if chilled)
2. 1/2 tbsp of crushed chopped ginger (peeled or not)
3. 1 tsp of cumin powder
4. 2 tsp of cayenne pepper powder
5. 2 sprigs of curry leaves crushed to release their oils
6. salt to taste
7. 2 Cups of water(depends on how thin you want the buttermilk to be)

Method
1. Pour in the water into the yogurt and whisk it till it is nice and smooth
2. Add in the cumin, pepper and salt and mix it in and whisk a couple of time
3. Add the ginger and the crushed curry leaves

Enjoy as a refreshing light drink.