The first time I saw upma made with tapioca pearls I was surprised because in my mind at least it was reserved as a dessert ingredient.
Tapioca pearls are easy to deal with when they are used in say a
payasam or a pudding
but in something like an upma they have to be separate and not be mushed together. This is going to happen only after a few mishaps. So be prepared.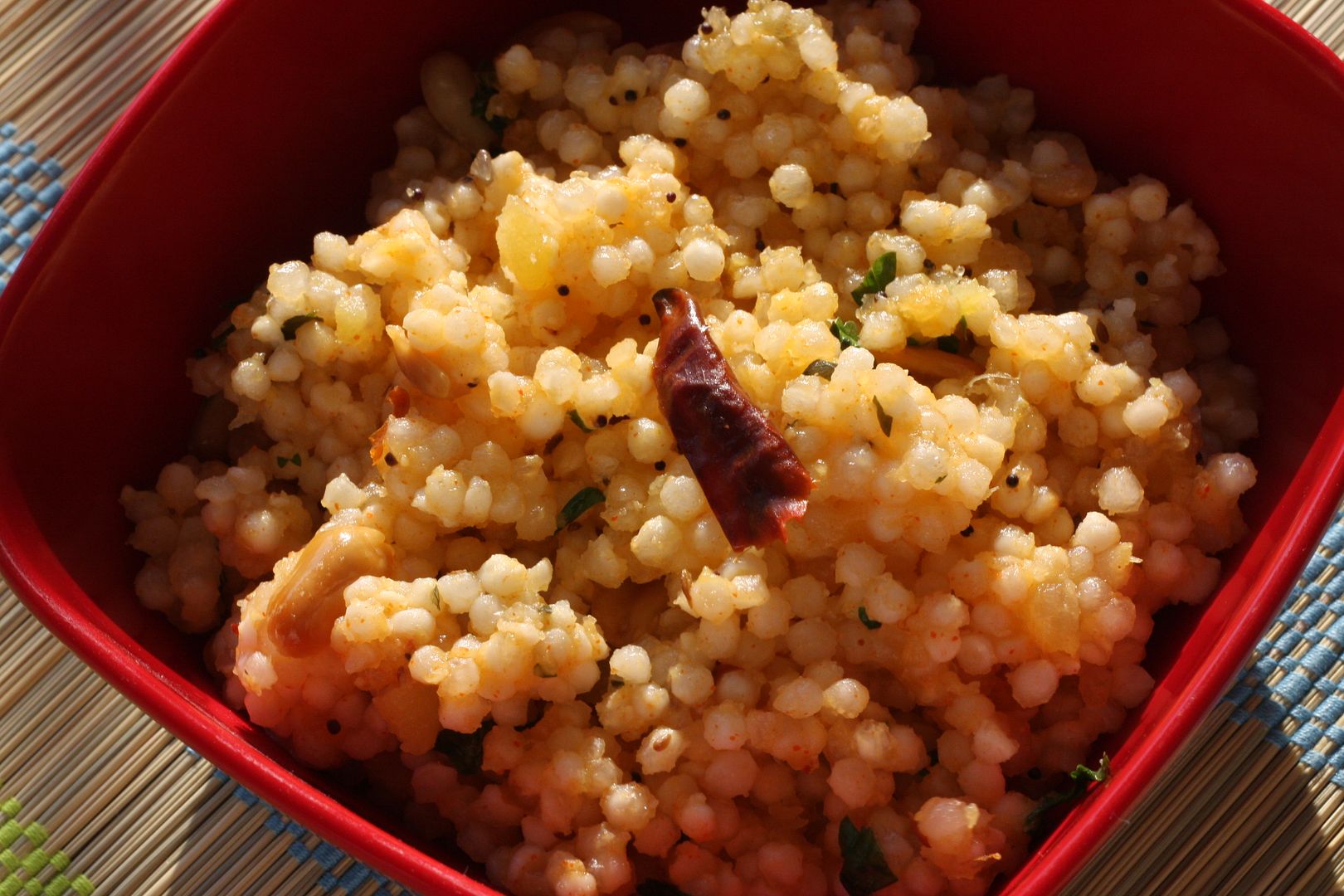 One of my co-workers is a Gujarati and lives with her in-laws. She seems to be fasting a few times a week - for someones who does not fast at all it seems an awful lot. Sabudana Khichdi as she calls it is a fasting food, so she brings this often for lunch and after tasting a few time asked her for the recipe. The part I failed to listen or she failed to mention was the time to soak the tapioca and the amount of water to use in the soaking. I would consider this to be the most important step in this whole recipe.
On my first attempt I soaked the tapioca pearls in twice the amount of water and almost let it sit overnight. Yes exactly! It was a disaster and the resulting mush would have been great for starching clothes. Alas! I did not have the need.
I asked again and did some googling and got the general idea.
Before moving on to the recipe I have a question for all of you readers.
When looking for a job or changing job how much importance would commute time have in making the decision?
Let me know.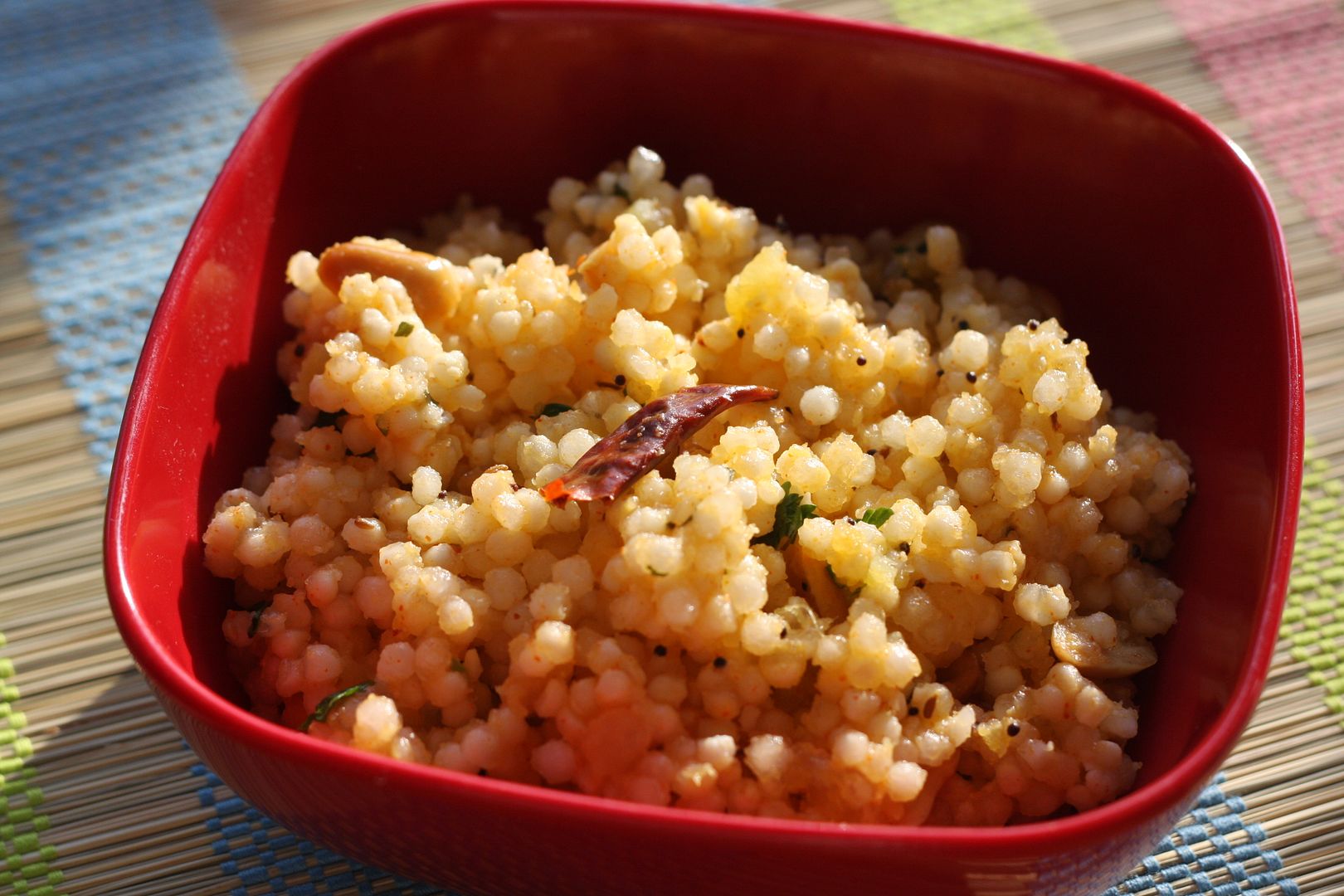 Javvarisi Upma - Tapioca Pearls Stir Fry
Ingredients
1. 2 Cups of tapioca pearls
2. 1 Potato chopped fine about 1/4 - 1/2 cup
3. 3 tbsp of roasted peanuts
4. 2 red chilies broken and seeds removed
5. 2 tsp red chili powder
6. 1/2 tbsp of lemon juice
7. seasonings - curry leaves, mustard seeds and cumin seeds
8. salt to taste
9. 2 tsp of oil
10. coriander leaves

Method
1. Soak the tapioca pearls in 2 cups of water for about 2 hours and drain out the excess water. The tapioca pearls were still not translucent at this point. So I brought another 2 cups of water to boil and put the pearls into it and let it sit for 15-20 minutes and drain the water completely and set aside
2. In a pan heat the oil and add the seasonings followed by the red chilies
3. Add the potatoes 1 tbsp of water and let it cook but not too soft
4. Now add the peanuts and chili powder and give it a good mix
5. Add the tapioca pearls and mix it well
6. Add the lemon juice, coriander leaves and salt
7. Cover the pan and in very low flame let it remain in the heat for 4-5 minutes
8. Switch off the heat and let it sit for 5 minutes before opening the lid and fluffing it up.

Great for breakfast or even as a snack.