Who would have thought that volunteering in schools would be so exhausting. Well I am not the one exhausted this article in the
NY times
says there are moms who have burnt themselves out volunteering at their kids' schools. I have mixed feelings (guilt) about not being to volunteer for the field trips, holiday celebrations and what not that requires parents volunteer. I am eternally grateful to parents who infact do it.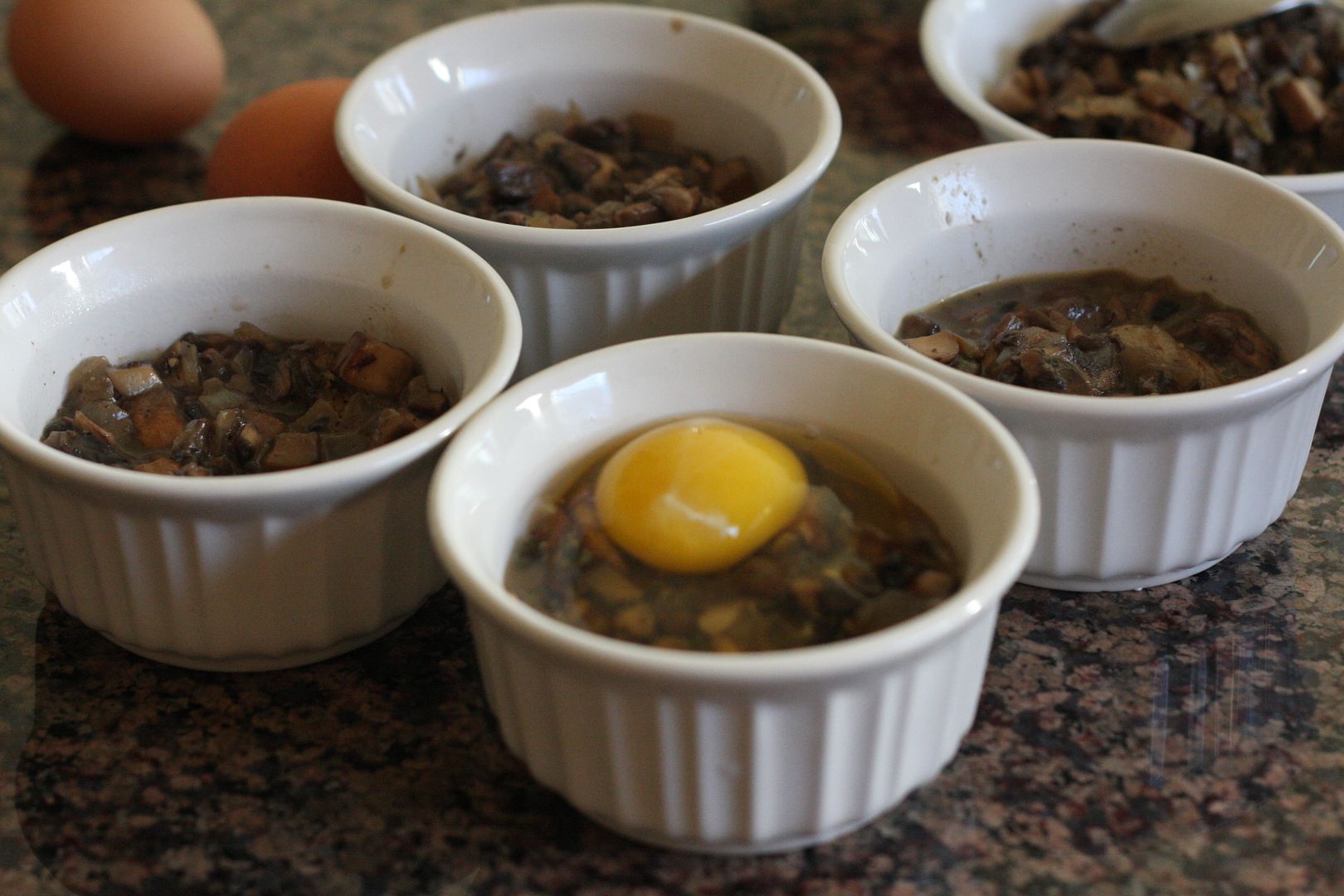 Don't get me wrong, I have nothing against volunteering. In fact I appreciate everybody who takes the time to volunteer at their place of choice. I do like to volunteer but I do not bend over backwards to volunteer at my kids schools. I go every now and then maybe to put to rest my guilty conscience?
I console myself thinking how I would have felt having my mom turn up at school to help my teacher. Ugh! I would have hated it. One of the kids in DD's class whose mom seems to live in the school begs her mom not to be there on every field trip.
I have heard parents say how they rearrange their jobs to make it to their children's field trips and every other occasion that the school hosts. Laudable but one I would never attempt or even aspire to.
Do your regularly volunteer at your kids school? Do you like it?
Last weekend our usual weekend breakfasts - idli, dosai, upma did not sound all that exciting. I had bookmarked just the recipe for my egg loving family from
Jacques Pepin, my favoritest TV chef
.
If you are looking for a fancy holiday breakfast or brunch recipe you just have to give this a second look. The ramekins I had bought for making a recipe that still has not materialized proved to be very useful. If you watch the show Pepin uses a dish similar to a small cream jug but any small dish should work.
While you are getting the eggs ready hand over the making of the cheese bread sticks to the kids.
You will need a wide mouthed pan with lid large enough to place the ramekins to cook.
Based on the recipe by Jacques Pepin on the TV show More fast food my way.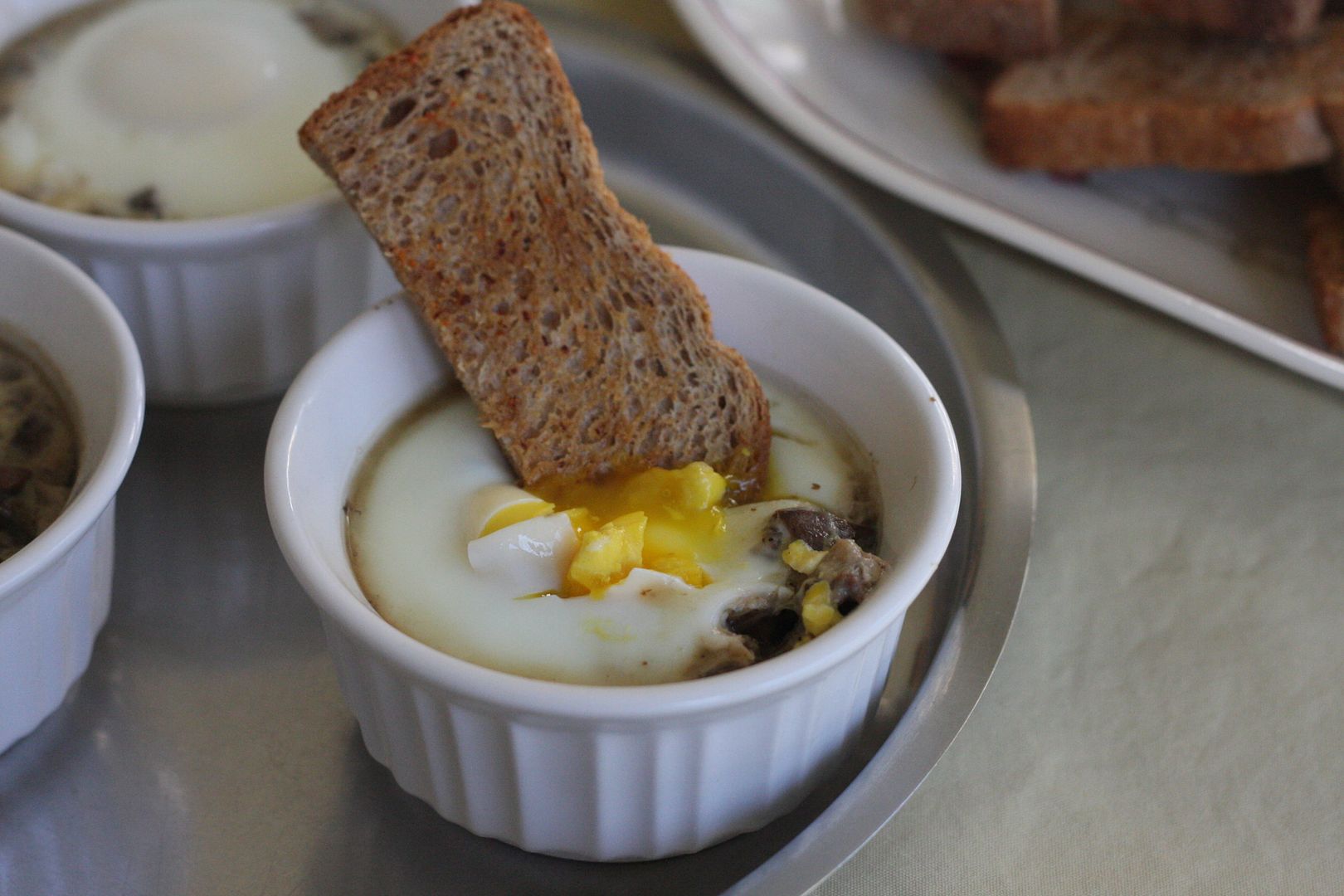 Cocotte Eggs with Mushrooms
Ingredients
1. 1 1/2 cups of finely chopped mushrooms (I used cremini)
2. 1/4 cup finely chopped shallots or white onions
3. 1/2 tbsp pepper (or to taste)
4. salt to taste
5. 2 - 3 tbsp of milk
6. 4 Eggs
7. 1 tsp of butter

Method
1. Heat a pan with the butte and add the chopped onions and let them saute till they are brown.
2. Add in the chopped mushrooms and let it cook for 5-6 minutes.
3. Add the salt and pepper and let the mushroom cook completely
4. Add in the milk and turn off the heat.
5. Spoon in 2-3 tbsp of mushroom mixture (3-4 tbsp depending on the size of the dish)into the ramekins
6. Crack an egg on top of the mushrooms
7. Fill the pan with water just enough to submerge half the ramekin and let it come to a boil. Place the ramekins inside cover with a lid and let cook for 6-8 minutes or till the egg is cooked as much as you like.


Spiced Cheese breadsticks
Ingredients
1. 8-10 Slices of Whole Wheat Bread cut into sticks
2. 2 tbsp of parmesan cheese, cayenne pepper and cumin. Mix all three together
3. 1/2 tbsp of olive oil

Method
1. Sprinkle some olive oil on a cookie sheet or toaster pan
2. Place the bread on it and sprinkle the cheese mixture
3. Set to toast for 4-5 minutes

Spiced Breadsticks with the eggs and mushrooms is ready for savoring.