The first thing that needs attention when I enter the house is the kitchen sink filled with dirty dishes. Once that is done the evening rush at home starts. Whatever help is available to make the dinner preparation is welcome.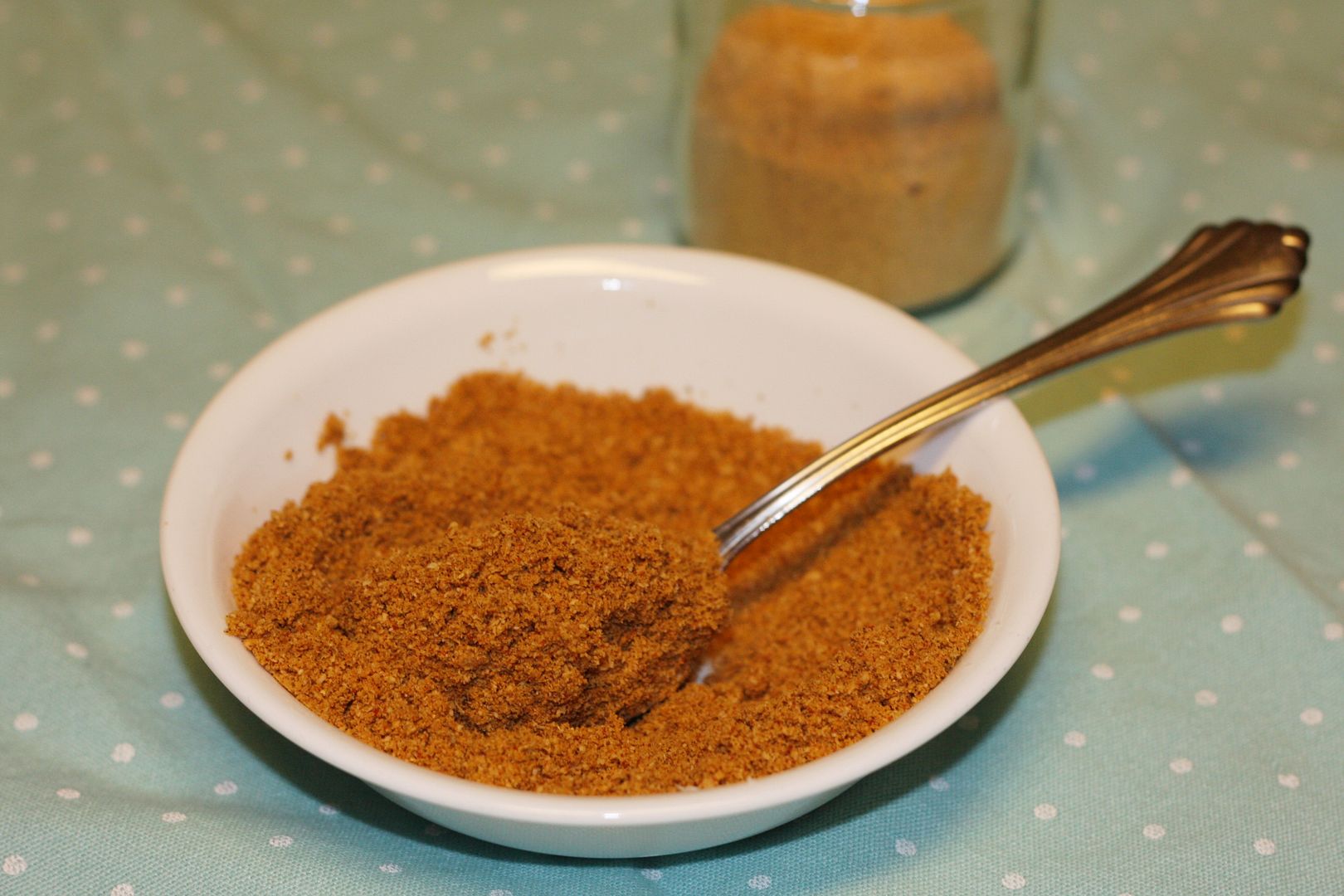 One pot meals with rice and dal are the easiest and quickest. After lunch at the office one day got bisi bele bhath stuck in the head and just could not get it out. The good thing about bisi bele bhath is the rice, dal and the vegetables are all cooked to mush and there is no pressure to keep the rice shiny and separate.
The only involved process is making the powder. Making a slightly larger quantity makes another day's dinner faster. Roast and powder all the spices but the coconut for storage. Roast and powder the fresh grated or dried coconut just before making the rice.
I skipped all of the aromatic spices from the recipe to keep the flavors simple. Please free to add cloves, cardamom or cinnamon if you prefer.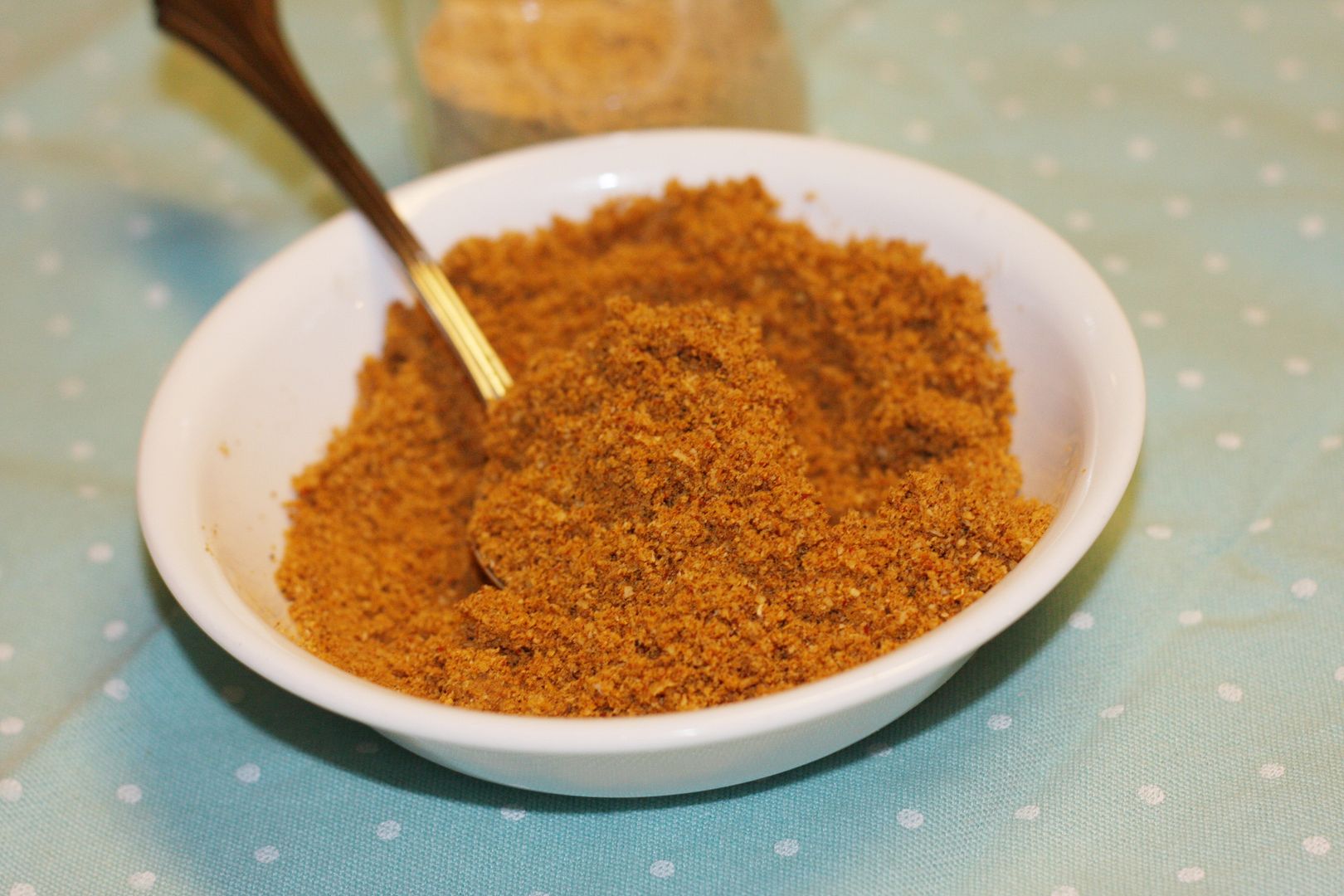 the spices blended with the roasted coconut
Based on the recipe from Monsoon Spice
Bisi Bele Bhath Powder
Ingredients
1. 1 tbsp channa dal or Bengal Gram
2. 2 tbsp of Urad Dal
3. 15 dried red chilies
4. 1 tbsp coriander seeds
5. 2 tsp cumin seeds
6. 1/2 tbsp peppercorn
7. 1/4 cup washed and dried curry leaves
8. 1/4 tsp asfoetida
9. 2 tsp methi seeds
10. 1 tbsp of grated or frozen fresh coconut (one serving)
11. 5 cloves, 1 inch piece of cinnamon, 1-2 cardamom (optional)

Method
1. Dry roast the channa dal first and set aside
2. Add the urad dal, coriander seeds, cumin, pepper corn, methi seeds and roast till they start to turn color
3. Roast the red chilies and asfoetida
4. Place the curry leaves in the microwave for 2-3 minutes or roast for a couple of minutes till they get crisp
Cool and make a coarse powder and store in an airtight container.

When you are making the rice,
5. Roast the coconut till it is nice and brown, cool powder and mix with the spice powder and use.

3-4 tbsp of the powder is required for 1 1/2 cups of rice and 1 cup of dal + 2 cups of vegetables.