Happy Thanksgiving!
The only form of turkey I like is minced turkey. Turkey Biryani is something that's on my list to try but not this year. If you are like me and turkey is not your thing this delicate fish curry is something to try this Thanksgiving.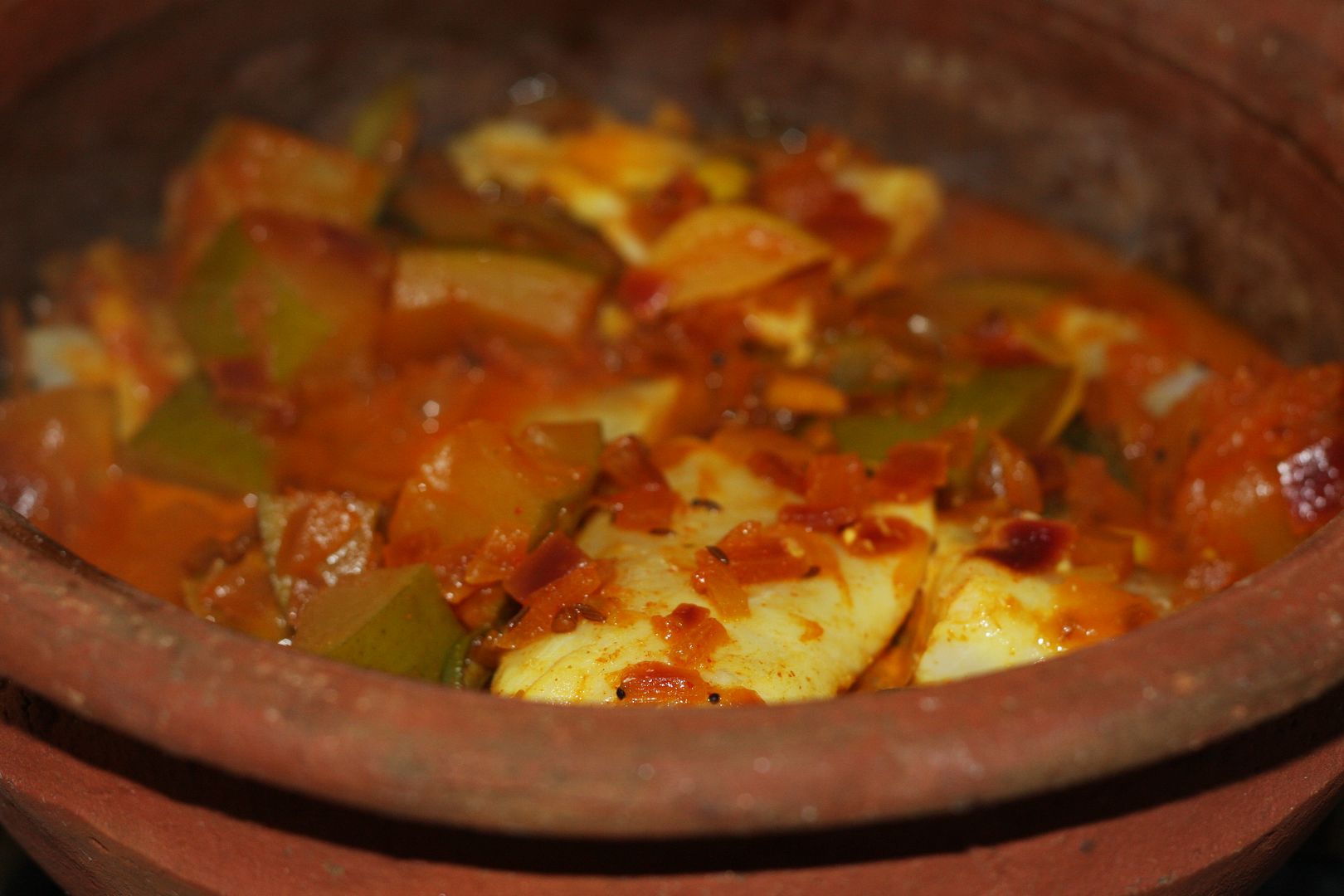 I was on my blog stroll one hungry evening when I landed on
!Vazhyila!
, a fantastic blog with a lot of Kerala delicacies. I landed on this
fish curry
. It was middle of the week and to wait for the weekend to cook the fish seemed like an eternity.
I had fish in the freezer, raw mango in the fridge and clay pot in the cupboard. Decided to put all three to good use. I usually saute the onions and cook it a bit in a regular pan before transferring them over to the clay pot to finish. Any light fish would work.
Here are a couple of articles for your Thanksgiving reading
1.
Divided we eat an article in Newsweek
2. This is the article that affected me the most. CBS had the most recent Harvest of Shame, on TV. The faces of the migrant workers have changed from Whites and Blacks to Latinos but their plight is precarious as ever. Toiling under the sun for minimum wage and living in cramped and dirty conditions. When we enjoy our bounty this Thanksgiving we should spare a thought for the folks who work hard to bring us the cheap food we all enjoy.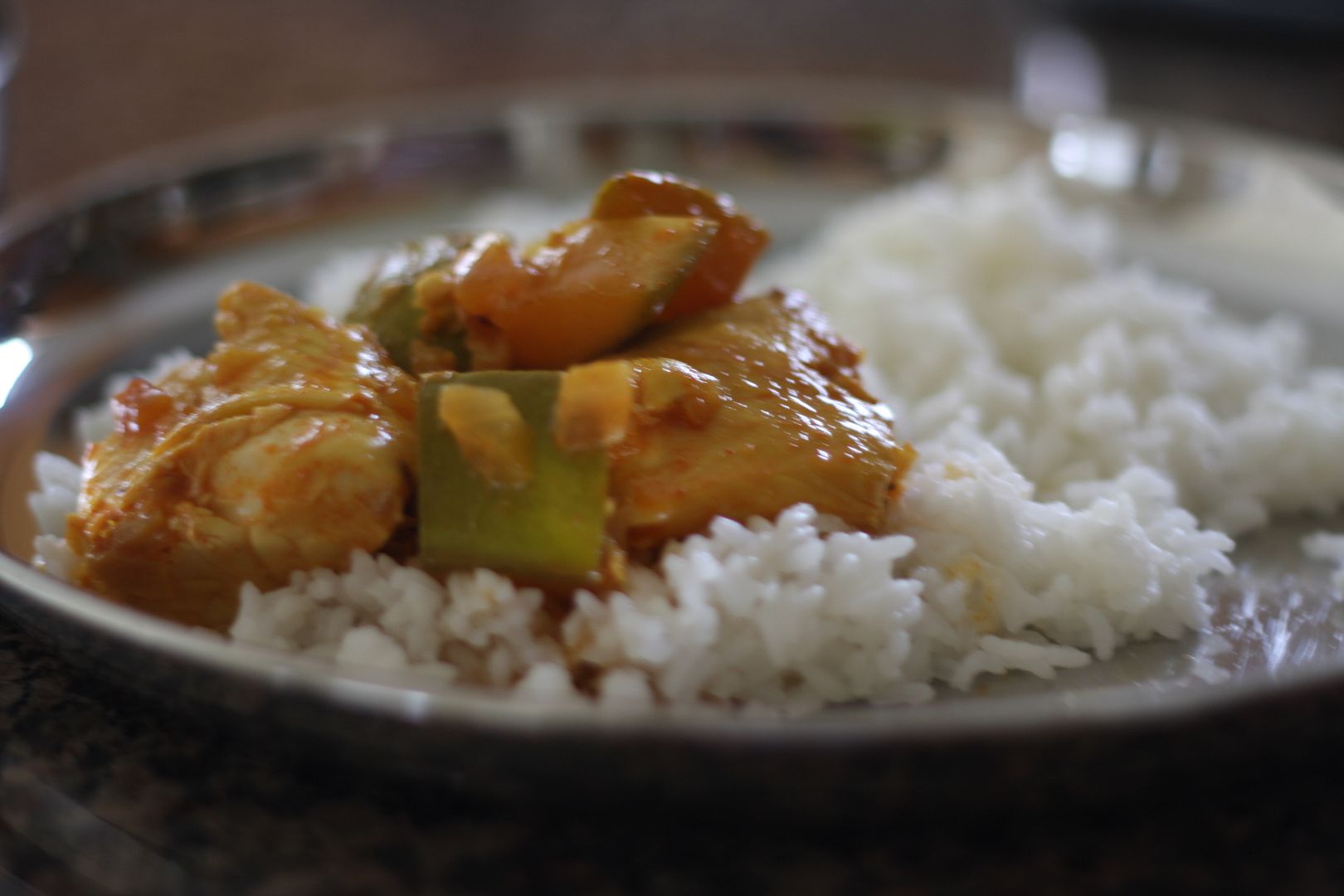 Tilapia(fish) with mangoes
Ingredients
1. 4 fillets of Tilapia cut into 2-3 inch pieces
2. 1 cup of finely chopped onions
3. 1 raw mango pit removed and cut into cubes
4. 5 garlic cloves sliced
5. 1 -2 tbsp ginger sliced thin
6. 4 green chilies sliced
7. 1/2 tbsp red chili powder
8. 1 tsp roasted and powdered methi seeds
9. 2 tsp turmeric powder
10. seasonings: curry leaves, mustard seeds, methi seeds few and cumin seeds
11. salt to taste
12. 1-2 tsp of oil
Method
1. Wash and pat dry the fish and keep it aside
2. In a pan heat oil and add the seasonings followed by the onions, garlic , green chilies and ginger and let saute till the onions are starting to brown
3. Add in the chopped mangoes, saute for a minute or two
4. Add the chili powder and 2 cups of water and let it come to a boil for about 10-15 minutes, add salt, the mangoes should be soft by now and the curry the required consistency. It will get a bit more watery when the fish pieces are added in
5.Place the clay pot on the stove in a medium heat and transfer a bit of curry into the clay pot, place the fish pieces and pour the rest of the curry on top
6.Cook for 8-10 minutes. Towards the end add the powdered methi seeds powder.

Serve with rice.