It is always a learning experience in the lunch room at work these days. With not only Andhra but Rajasthan, Gujarat, Maharastra all represented, it is quite a revelation to see how even dal is cooked differently in each region(of India) and with a very slight change in the spices added result in very different tasting dishes. Every ingredient takes on a nuance which is unique to that region.
In South India, a new vegetable most often than not tends to land in sambhar or its several different variations one way or the other. I have tended not to stray far and have used green tomatoes mostly in
sambhar
or
pulikuzhambu
.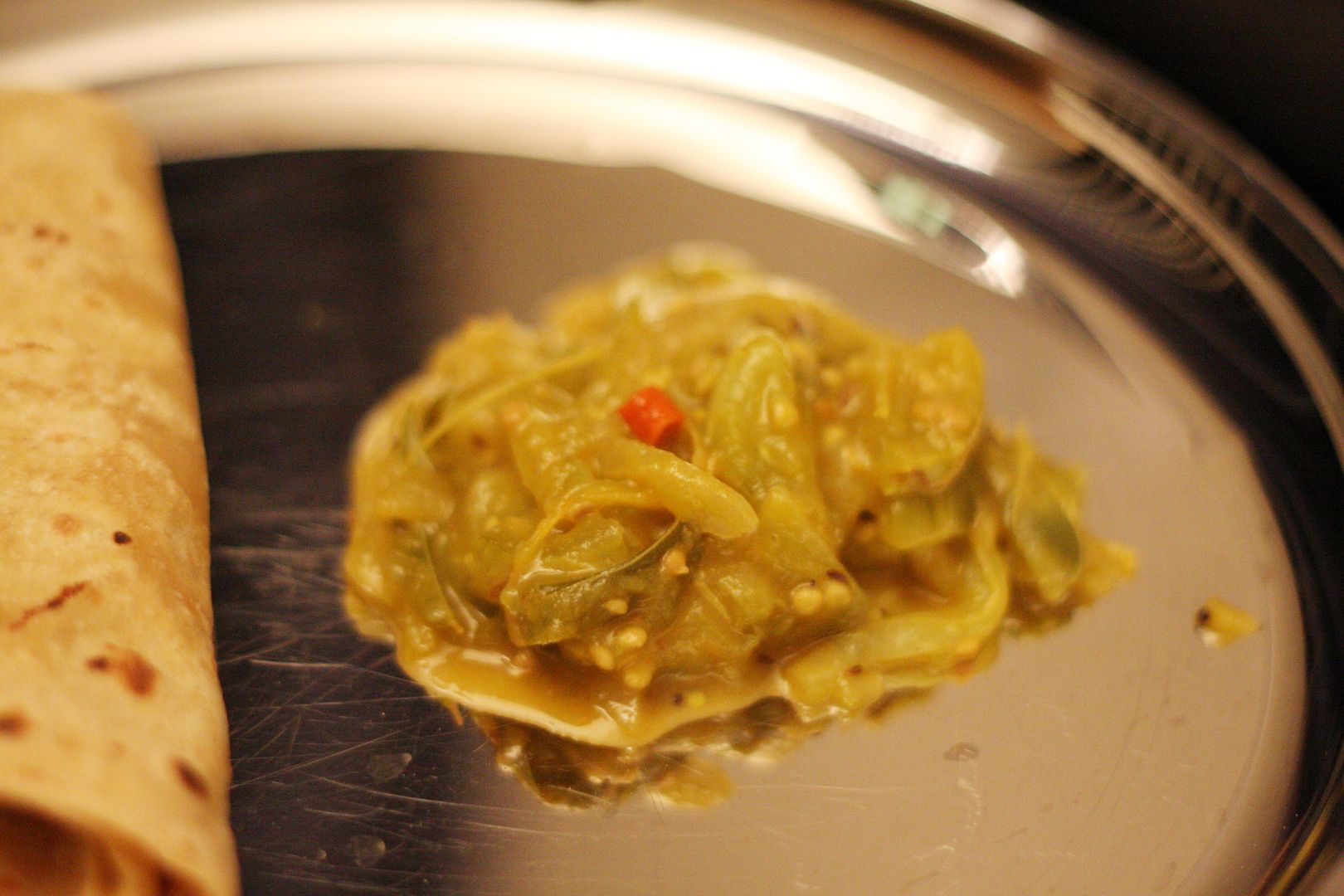 Something clicked when at lunch one day I tasted green tomato curry without realizing it was green tomatoes. Slightly tart, sweet and heat from the chilies it was pleasure for the taste buds and I was sufficiently surprised to learn that they were green tomatoes.
I have never really looked at green tomatoes as different from their mature selves, the ripe red ones. At this time of year green tomatoes are abundant in most gardens as the sun is not sufficient to ripen them and most are harvested green. If you have a few green tomatoes to spare this is one side dish that you ought to try. I guarantee that you and your taste buds will be pleasantly surprised.
A perfect dish for a weeknight, cooks in a jiffy and disappears just as fast (obvious from my photos right?).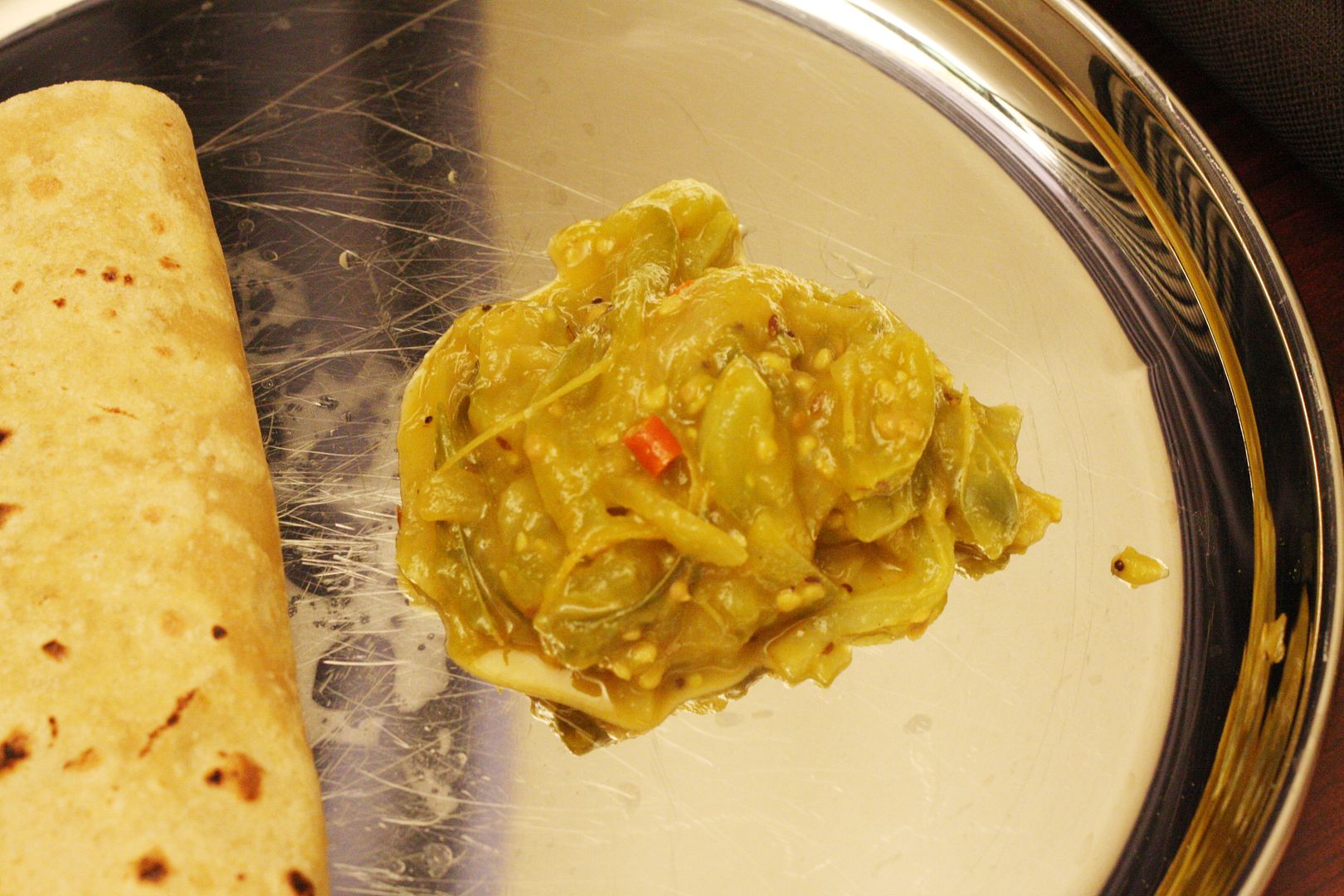 Ingredients
1. 2 Cups of sliced green tomatoes
2. 4 green chilies cut into small rounds
3. 1 tsp of cumin seeds
4. 1 tsp of sambhar powder (red chili powder)
5. a pinch of mustard seeds + a few curry leaves
6. salt to taste
7. 1 tsp of sugar (optional) + salt to taste
8. 1 tsp of oil

Method
1. In a pan heat oil and add the cumin seeds, curry leaves and mustard seeds
2. Add in the chopped chilies and the sliced tomatoes. Let them cook for a few minutes
3. Add in the sambhar powder and salt, cover and cook for 3-4 minutes till the tomatoes are soft

Serve as a side for with chapatis.