My first introduction to the ambiguous nature of poppy seeds was through a Seinfeld(a TV show) episode where Elaine (one of the characters) failed a drug test because of poppy seed muffins she ate for breakfast. It stuck in mind as something to remember as I also knew first hand that even small quantities did induce sleepiness. I don't much care for poppy seeds on top of muffins, bagels, cookies or whatever, ground into a paste and used in a
chicken
curry or this
coconut curry
is another matter altogether. The last time I went for a drug test (for a job), I made sure I did not go near poppy seeds the previous day - True story.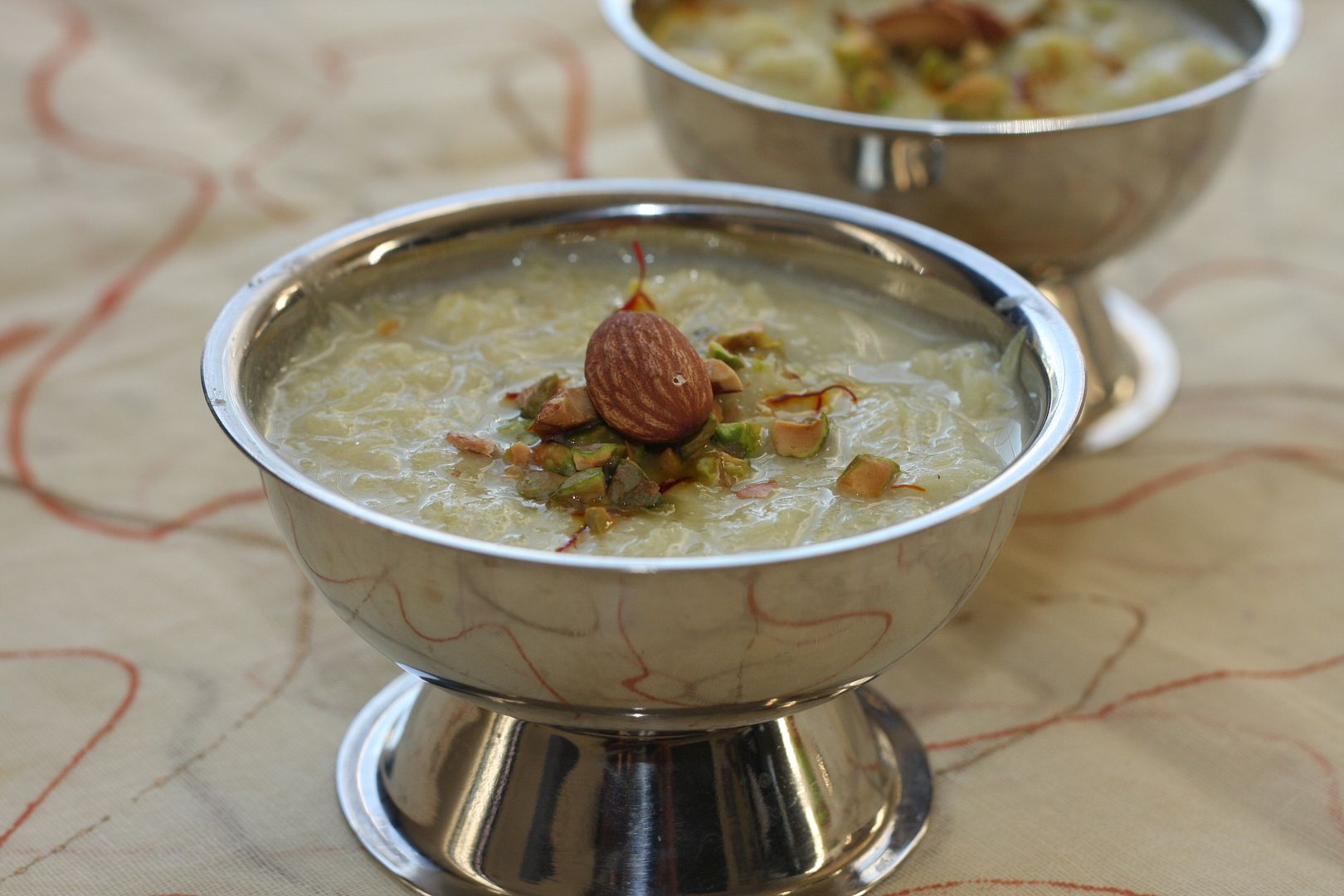 If there is a chance you could be a transit passenger
through UAE(Dubai) poppy seeds might land you in serious trouble if you transport them.
When I heard the news it reminded me of another poppy seed story. A while ago, I saw a recipe using a fairly large quantity of poppy seeds in a very popular blog and left an innocuous, but seriously curious comment asking if it caused intoxication or drowsiness. The word intoxication was used in a humorous way. What exactly made me pose the question? My most favorite
paal curry kuzhambu
a constant in my grandma's house, it induces drowsiness a fact that everyone using poppy seeds in the kitchen seemed to be very aware of, and in my kitchen I relegate them to being a weekend treat. For the longest time I thought and I still do think that non-veg (chicken, mutton) are cooked mostly on the weekends because the usage of spices poppy seeds included cause drowsiness. A heavy meal followed by a satisfying nap used to be a Sunday ritual for a lot of us.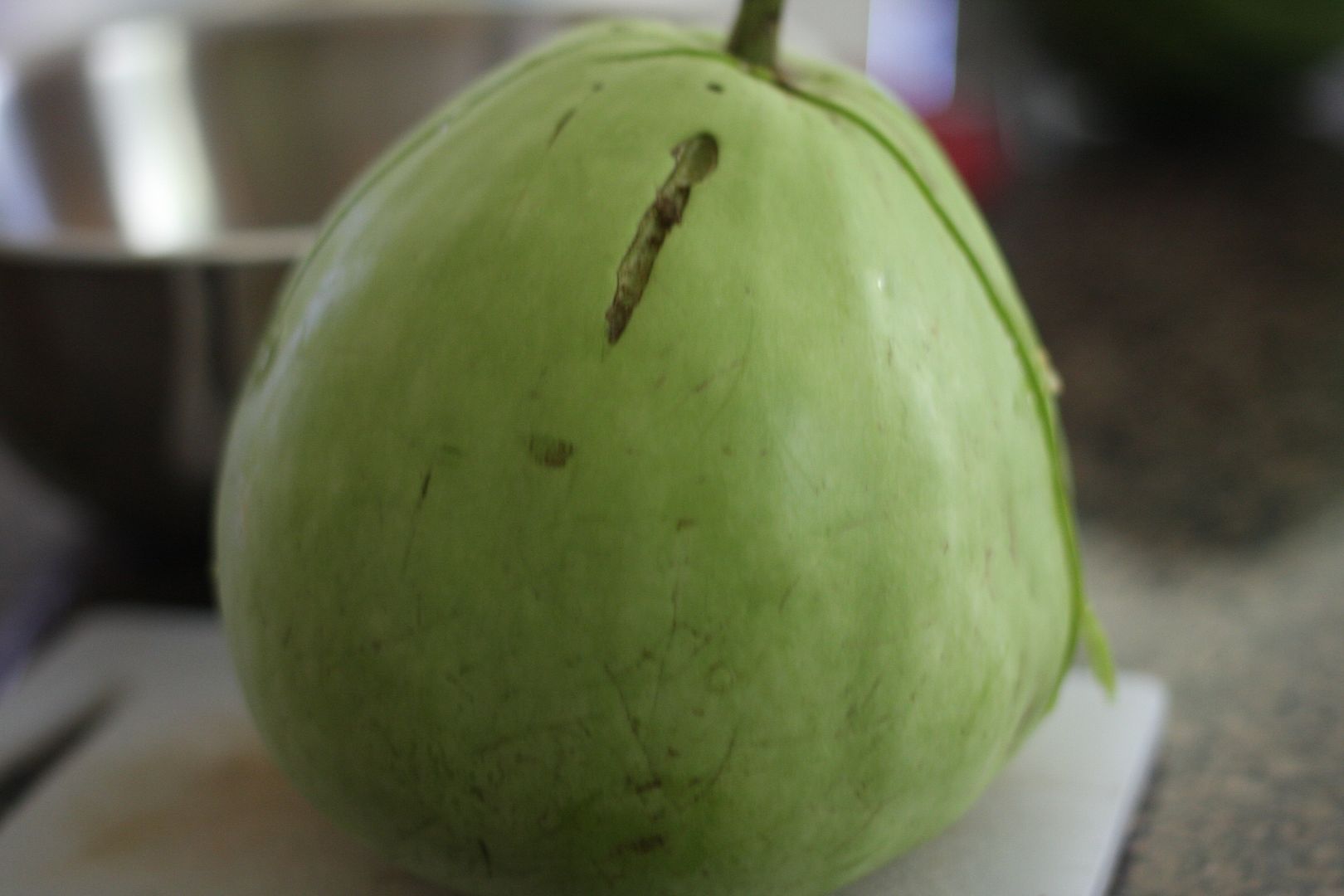 The blogger took exception to the question. The comment section became a battlefield. The humor missed its mark big time and the comment was misconstrued to be an insult. But it did teach an important lesson regarding blogging, tradition and recipes. One,
people
bloggers take this thing way too seriously, two what is tradition to me is not exactly tradition for the reader and lot of bloggers seem not to be able to differentiate humor from insult. Recipes and traditions vary from family to family. It is fair to expect respect from a commenter, it is my blog after all, but if a comment casts some doubts or questions about say my grandma's recipe, is it an insult to my grandmother or my tradition? Of course not.
With that I will put an end to poppy seed talk and move on to this really tasty recipe. Also want to clarify poppy seeds has been used in Indian cooking for a long time and drowsiness is perhaps its most serious side effect.
I just barely tolerate bottle gourds for the most part. The only recipe where they seem to fit nicely is a combination of
black eyed peas and bottle gourd (replacing the brinjals with bottle gourd)
. Last week my neighbor gave me a bottle gourd in a shape that I have never seen before round and stocky, I was more familiar with the long one. I thought of making the above mentioned curry but decided instead to make the bottle gourd payasam, which I had tasted in another neighbor's house a while ago. A phone call later armed with the recipe I set out to make the payasam. My neighbor suggested using ricotta cheese (a substitute for paneer) but I did not have any and substituted with ground almonds. Poppy seeds would have given another level of richness and taste but I did not think of it then.
Bottle gourd pudding - sorakkai payasam
Ingredients
1. 2-3 cups of grated bottle gourd (discard the spongy insides and peel the skin)
2. 1/4 cups of almonds soaked in hot water and skin removed and blended to a paste (optional 1/2 tbsp of poppy seeds soaked and grounded to a paste)
3. 3 cups of milk
4. 1/2 - 3/4 cups of sugar
5. 2-3 tbsp of roasted pistachios and almonds roughly chopped
6. 2 cardamom pods powdered
7. 1/2 cup of ricotta cheese (optional, I used almond paste)


Method
1. In a heavy bottomed pan add the grated bottle gourd and milk and set it to cook (alternatively use a pressure cooker to cook the bottle gourd) till the bottle gourds is completely cooked and the milk thickens (about 20-30 minutes)
2. When the bottle gourd is completely cooked add the ricotta cheese or the almond paste, sugar and cardamom powder
3. Cook for 3-4 more minutes
4. Sprinkle the nuts just before serving