Lunch time at work has become something to look forward to with a few colleagues from Andhra, a chance to taste some good food and get ideas and recipes first hand. The recipe to be presented today is one I tasted during lunch hour one day.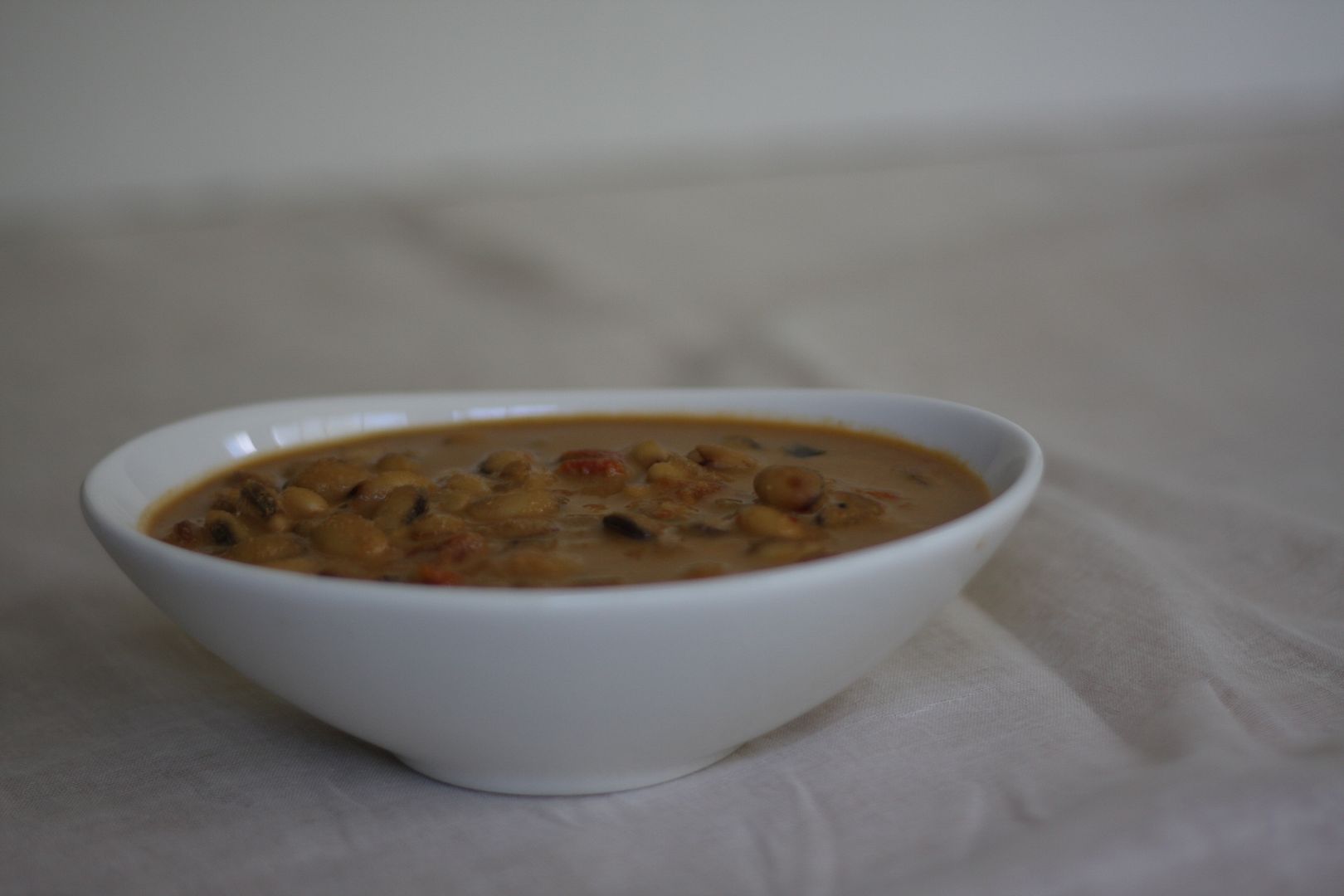 I remember fresh val beans (pachai mochai) from childhood, during season there were always in abundance and everyone was rounded up to shell them. A tamarind spiked spicy gravy made with with brinjals and fresh val beans was a big favorite. It has also boxed me into a narrow idea that
Val beans
have to be cooked in a tamarind based gravy. Not necessarily, a vast array of possibilites opened up after tasting val in a peanut based gravy.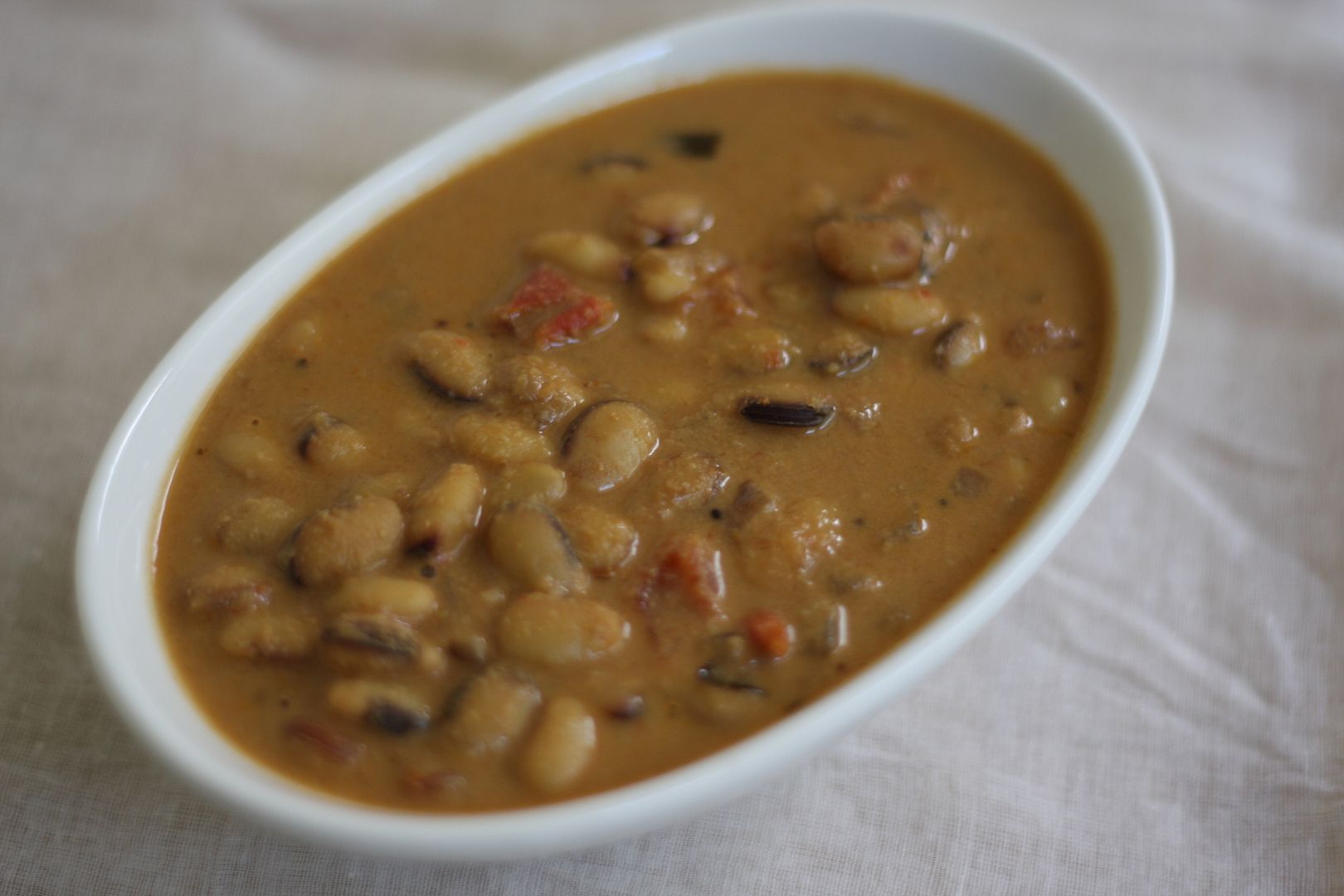 Val Beans in a peanut gravy(Mochai Kuzhambu)
Ingredients
1. 2 Cups dried val beans soaked overnight
2. 1/2 cup onions chopped
3. 1/4 cup sour tomatoes (2 tbsp tamarind extract for unsour tomatoes, optional)
4. seasonings: mustard, cumin seeds and curry leaves
5. salt to taste + 1 tsp oil

For the peanut paste
1. 1/4 cup roasted unsalted peanuts (shelled and skin removed)
2. 1 tbsp coriander seeds
3. 4-5 red chilies
4. 1 tbsp grated fresh/frozen coconut
5. 1/2 tbsp grated ginger (I forgot to add them)

Dry roast the coriander, red chillies till they start to turn brown. Add the coconut and ginger if using and roast till it starts to turn slightly brown. Cool and blend to a smooth paste, adding a couple of tbsp of water if required.

Method
1. Wash and rinse the beans and set aside
2.In a pressure cooker, add oil and when hot add the seasonings
3. Add the onions and saute till translucent
4. Add the beans and saute for 5-10 minutes
5. Add the tomatoes and saute for a few minutes till they become soft
6. Add in the blended paste and 2 cups of water. Do not add salt now.
7. Close the lid and cook for 2 whistles. Let cool, add salt and boil for a minute more.

Note:
1. The val beans can be precooked, in which case they will be added after the peanut paste has been added.
2. Pressure cooker is not a must. Can be cooked in a pan with lid