The Obama government made a great deal of fanfare of the
Race to the top
funds. You can click on the link to learn more but in short, Race to the Top funds provides competitive grants to encourage and reward States that are creating the conditions for education innovation and reform. States go through several stages of application process, competing with each other and winners enjoy federal funds. Maryland my state also won some funding through this program. Our friends from New Jersey with school age kids are all probably intimately aware of the botched up application process and disqualification from the race of their state, leading to the firing of the education commissioner. So it is a big deal really. Education funding is the first to get cut in a down economy, so any help is lapped up by states with glee.
Is this enough to change anything at the ground level? Not really. US probably has the worst primary and secondary school education compared to even countries like India, China and many European countries and far behind countries like Singapore and New Zealand. The Universities here are some of the best in the World but most US high school graduates lack the skills and are not adequately prepared to take on the load of college level courses. Increasingly students enrolled in colleges are sent back to complete remedial courses before they can continue their college education.
Is anybody with school age children really surprised by any of this? The education in this country is controlled by school board members who are elected (anybody can run for these elections) and the most qualification these candidates seem to have is having volunteered in their children's classes, being members of PTA(Parent Teacher's Association) and in some cases people who think Intelligent Design should be the predominant theory taught in science classrooms. If interested read about folks who are
BOE members in my county and read their qualifications
. Most use this post as stepping stone to higher elected office, education be damned.
As teacher's salaries and bonuses are increasingly tied to kids performances on tests, there is a general lowering of standards across the board to make everyone come out looking good. This is a
sample
but can extrapolated to the whole country. Catering to the lowest common denominator is the norm. Kids who are performing at grade level(but in official terms it is considered above grade level) are separated into what is called a GT (gifted and talented) stream and supposedly given a higher level of instruction. This frankly does not mean anything because the bar is set so low. In a class room if more than 50% of the kids are testing at above grade level what does it tell us about the quality of the curriculum.
The teachers and school administrators are generally so risk averse(meaning scared of lawsuits) that anything close to maintaining discipline is anathema. Teachers will be caught in a maelstrom if they dare question a student for disrupting the class. The byproduct the teachers are intent in covering their behinds and don't worry too much about educating. They cannot take all of the blame either, the system is so broken that even teachers with the best of intentions cannot do much about the situations they find themselves in.
If you live in a socially and economically diverse region, your public school would obviously be a reflection of that. What happens in these schools is that the teachers struggle to educate kids who are ready for their grades in age only. As for the kids who are at or above grade level, some are recruited to be unpaid teacher's assistants, while the others are bored and disruptive while another group gets by without much work.
For this reason most parents struggle to get their kids into streams which supposedly offer a higher level of education than the normal classroom but all it does is lull parents into a false sense of security. The minimum expectation from these programs is nothing more than a grade level education. In a tough economy these special programs which are geared towards above average students are the first to go. There is very little support for these programs which cater to a very narrow group of students. These programs might be given fancy names like Magnet, GT etc but what they accomplish is not much.
The sad state of education today is visible already. There cannot be any second opinions about that. If a parent is capable and understands the problems facing secondary education in this country, the best they can do is to provide the extra learned needed at home. Frankly, how many have the time or energy to do remedial work that the schools woefully fall short of, and neither do the kids after a long day of boring school work.
In the US being a sports jock carries more power and prestige in a high school than math whiz (or in the American lingo a nerd or geek). Even though playing how many ever football games is going to do nothing to pull the country out of recession.
Educators, scientists, technology company CEOs have all sounded alarm about the quality of STEM education. There is no common curriculum or education standards ls across the country. The curriculum and syllabus are left to the individual school districts(counties) where setting them is in the hands of the above mentioned BOE members.
The more I see of the quality of education here is being handled the more I feel scared, frustrated and helpless. Principals who feel lowering the standards to below grade level gives opportunities for more students to participate is good for the school community at large? An over emphasis on annual testing. A test before getting admitted to college may prove that a student is ready but yearly standardized tests? Just as polling is done to gauge the mood of the electorate the same politicians need feedback do determine progress? These high stakes test results apparently determine everything from funding to allocation of resources. Little wonder that the school boards are eager to lower standards to keep their funding and cushy jobs.
I tried to convince myself that education in the US has to be good. These people are some of the most successful people in the world right? It has got to be good. The reality is more stark, the glory days of public education are long gone, the US is able to afford the best and brightest because they had the means and at whatever price. Increasingly the best and brightest can choose greener pastures than the jaded American dream.
Some of you might wonder if private education is an answer. Unfortunately only the very rich parents can afford private school education for their wards unless you are willing to send your kids to religious schools where Math and Science have religion incorporated. Most private schools besides the fees also make regular demands for donations. A high tuition does not guarantee a spectacular education either. A significant portion of the student body is compromised of rich kids with learning problems whose parents have deep pockets. It might not especially come as a surprise but rich does not equate to excellence!!
Many have sounded warning that the time to act is now. Will they? Doubtful.
I am sorry if I sounded downright depressing but these are the facts and we are struggling with it everyday.
the sticky dough
If you have reached this far and still would like to see the recipe, here it is.
Cheese biscuits are delicate and delicious. I set out to make biscuits but ended with bread almost like pizza. DD2 decided to have her birthday at Ruby Tuesday's where they started is off with cheese biscuits which gave the impetus for these biscuits.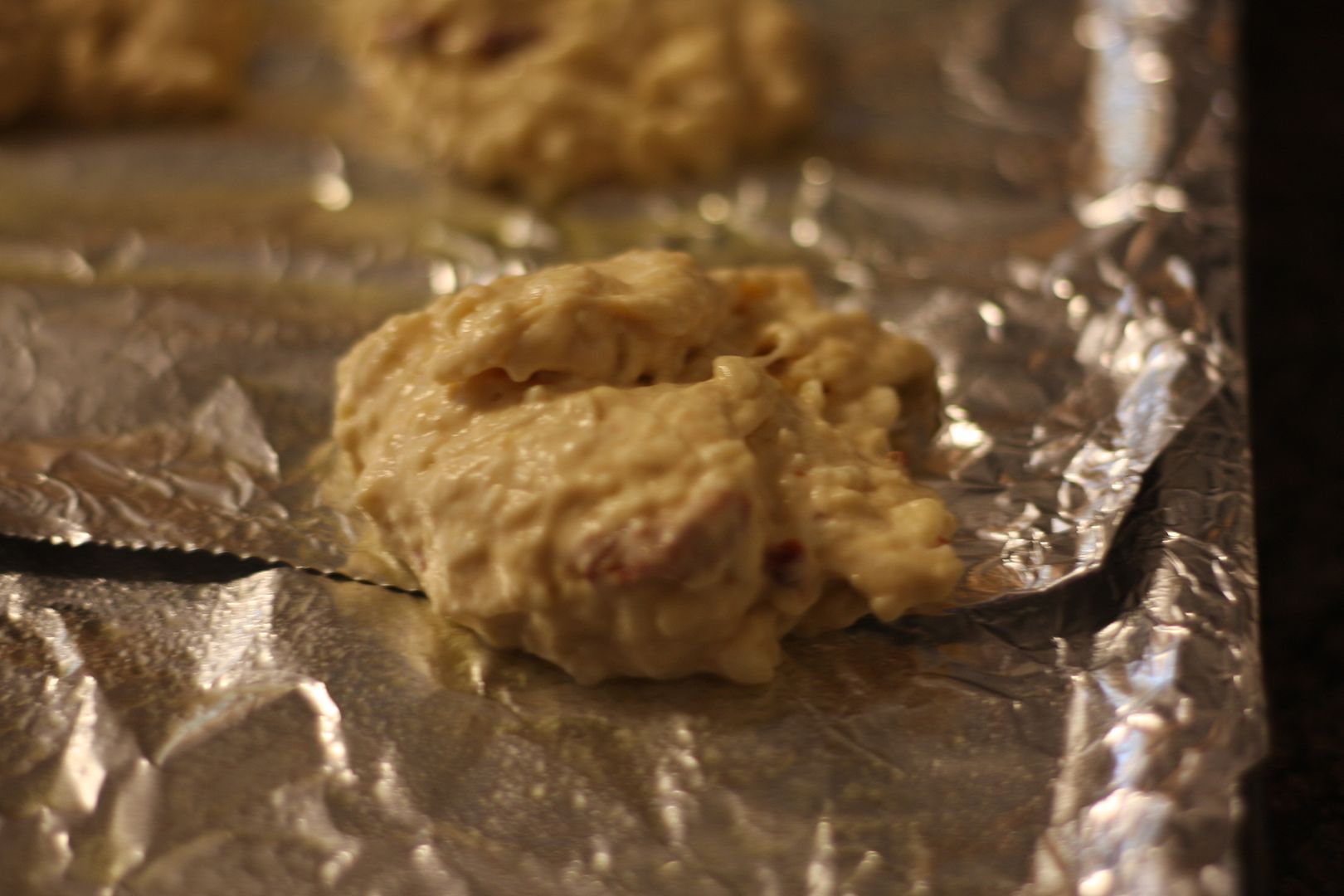 The batter has to have just enough moisture else forget the biscuits they become bread. No waste of taste but definitely big problems with the texture. We are a spice loving family so some finely chopped chipotle peppers with adobe sauce gave the right amount of kick. Traditionally these are made with cheddar cheese but I had a huge packet of mozzarella cheese so choose to stick with it.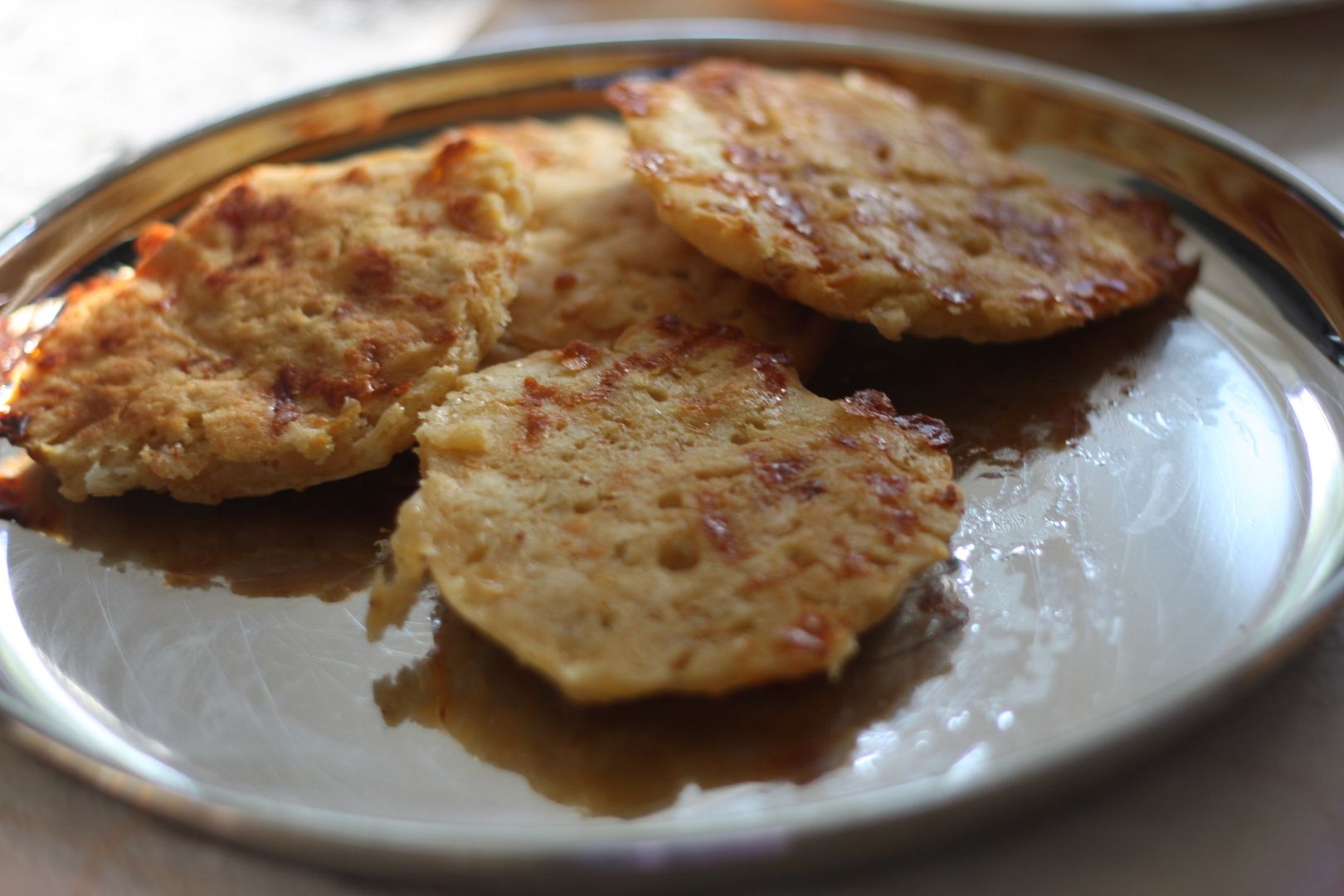 The 2 recipes that helped me along were from
1.
Homemade Cheese Biscuit from Purple Foodie
2.
Cheddar Cheese Biscuits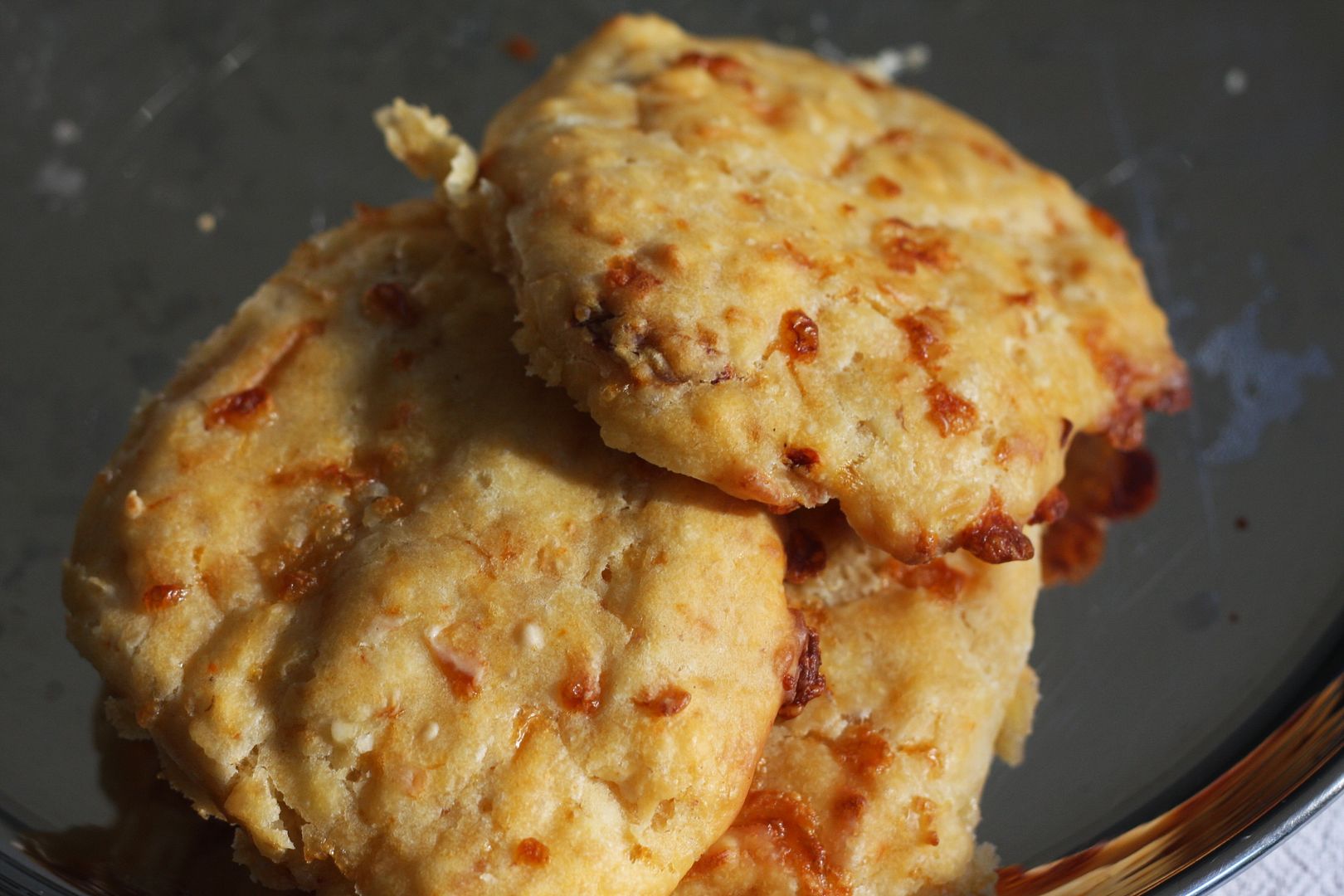 Spicy Mozzarella Cheese Biscuits Bread
Ingredients
1. 2 1/2 unbleached all purpose flour
2. 1 1/2 shredded Mozzarella cheese
3. 2 tbsp of chopped chipotle peppers + adobo sauce
4. 3 tsp baking powder
5. 1/2 tsp salt
6. 4 tbsp of cold butter
7. 2 tbsp safflower oil (any flavorless oil should work)
8. 1 cup of fat free yogurt + 1 1/2 cups of milk (be careful with the liquids)

Method
1. In a mixing bowl add the flour, salt and baking powder and whisk it together
2. Add chopped cold butter and mix it into the flour with the back of a fork
3. Add in the shredded mozzarella cheese and using a spatula mix it in well
4. Add in the oil, whisked yogurt and mix it into the flour
5. Add the milk slowly to get the flour wet and into a stiff dough (if you want a bread texture and not biscuit texture the dough should be soggy)
6. Add in the chopped chipotle peppers and gently mix it into the dough (I learned that overworking the dough will make the biscuit not rise)
7. Grease a cookie sheet and place 2-3 tbsp of dough on the sheet about 2" apart
8. Place in a preheated 400F oven for 20-25 minutes.

Notes:
1. Be sure to keep the liquids to a minimum and the dough should not be soggy like for bread
2. Overworking the dough is not good and does not help the biscuit rise

Even though they turned out to be bread instead of biscuit they were still tasty.