The Garden Update may have been silent for a few weeks but the garden has not. The stink bugs made sure a lot of the tomatoes were unusable but the chilies, squashes, greens, gourds and brinjals have all been producing.
Young ridge gourd
I would have liked a few more squashes but no complaints these squashes (Delicata and Butternut) came on their own and did give me a quite a few.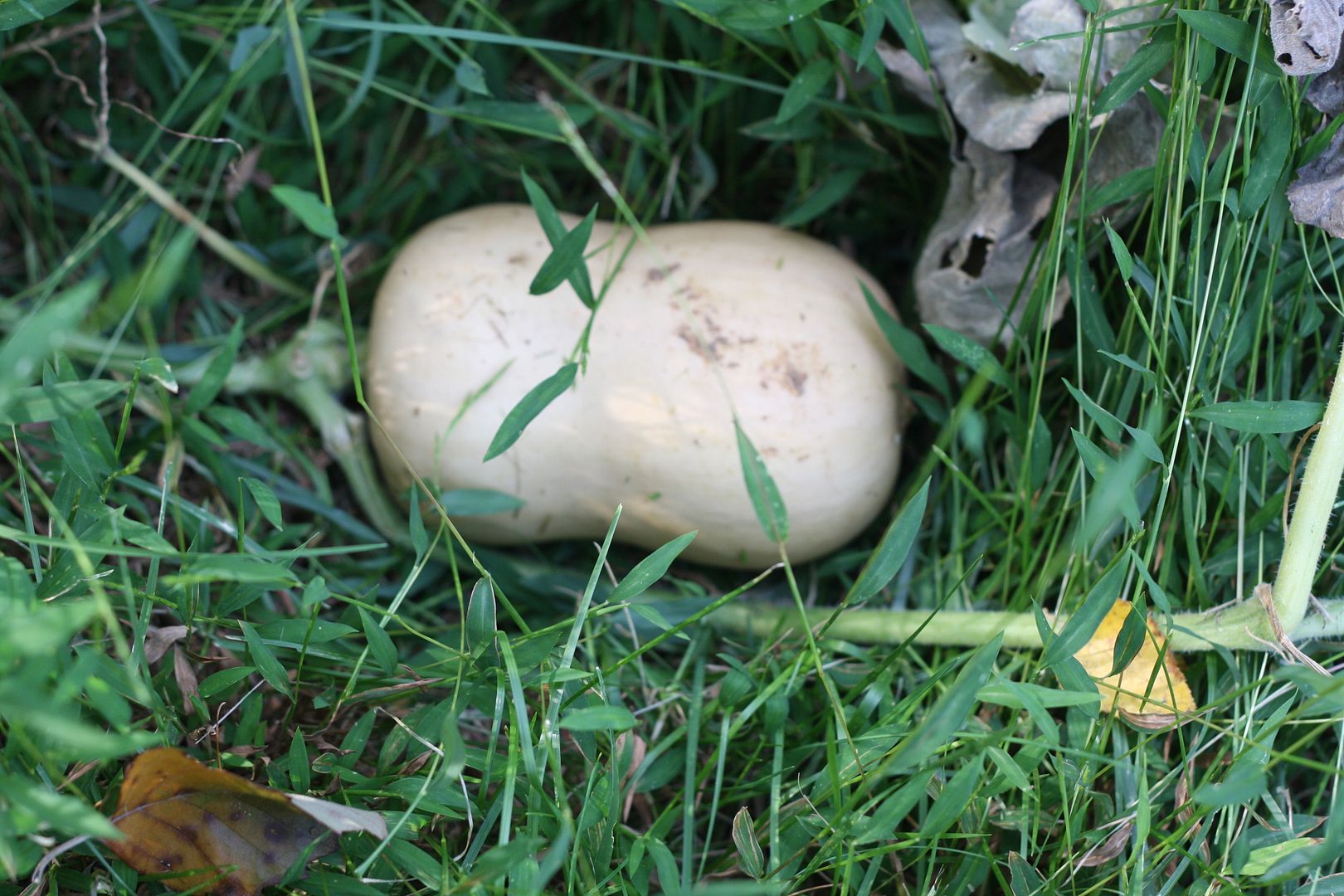 Fully grown butternut squash
The hyacinth beans are just starting to flower. My neighbor informed me that the variety of bean I was growing required a long growing time and the growing season here was not sufficient. Made sense. The unusually warm September we have been having this year has sure helped the bean plant. While this is scary with respect to global warming, the garden has gotten a second wind so to speak.
Hyacinth bean flower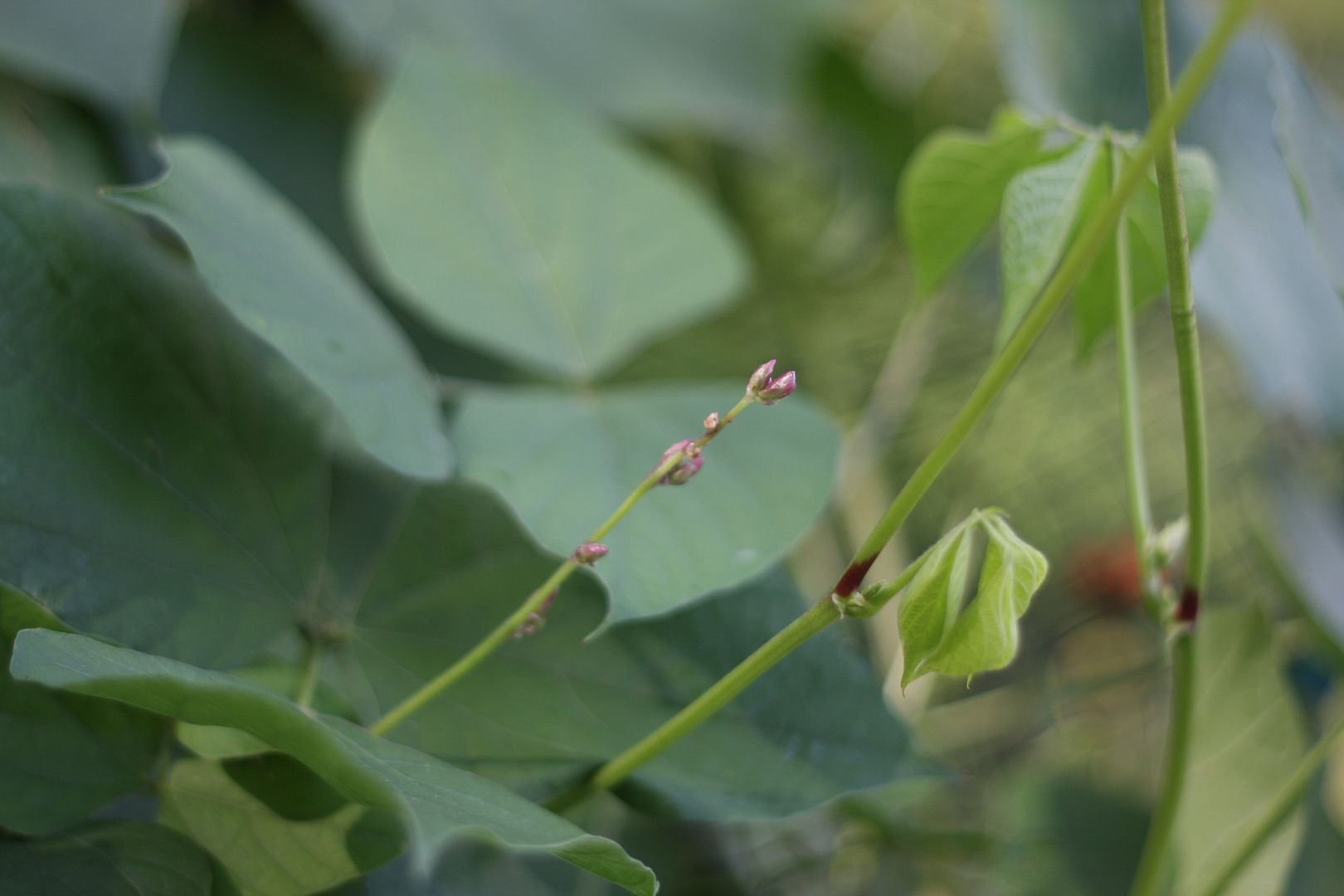 I gave the produce table miss because I was not keeping track of the harvest.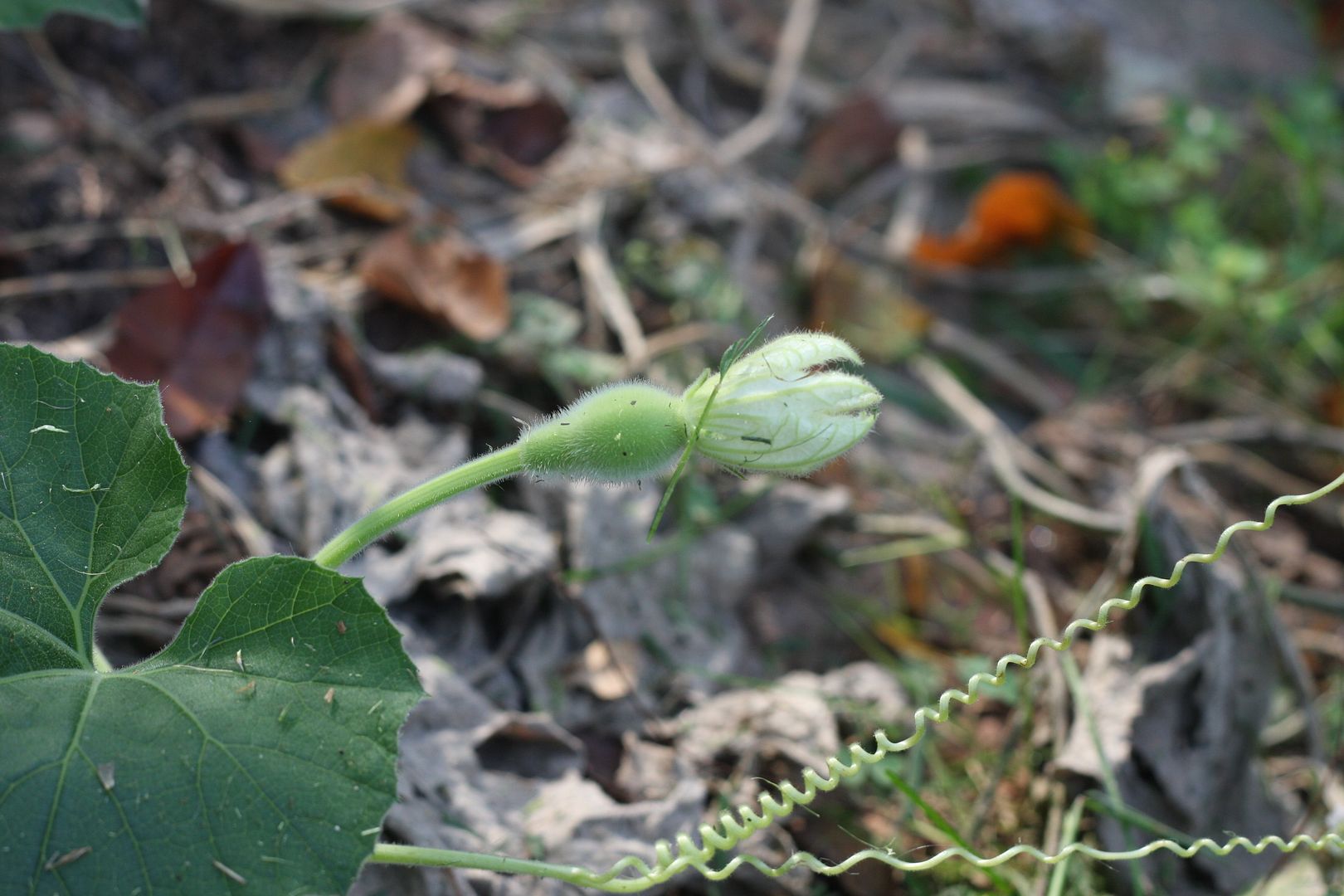 Here is another mystery gourd and hoping it would grow to maturity and can be identified.