Bees and Bugs are the VIPs of any vegetable, fruit or flower garden. They are essential for the pollination of flowers, fertilizing them into fruits or vegetables that we all covet.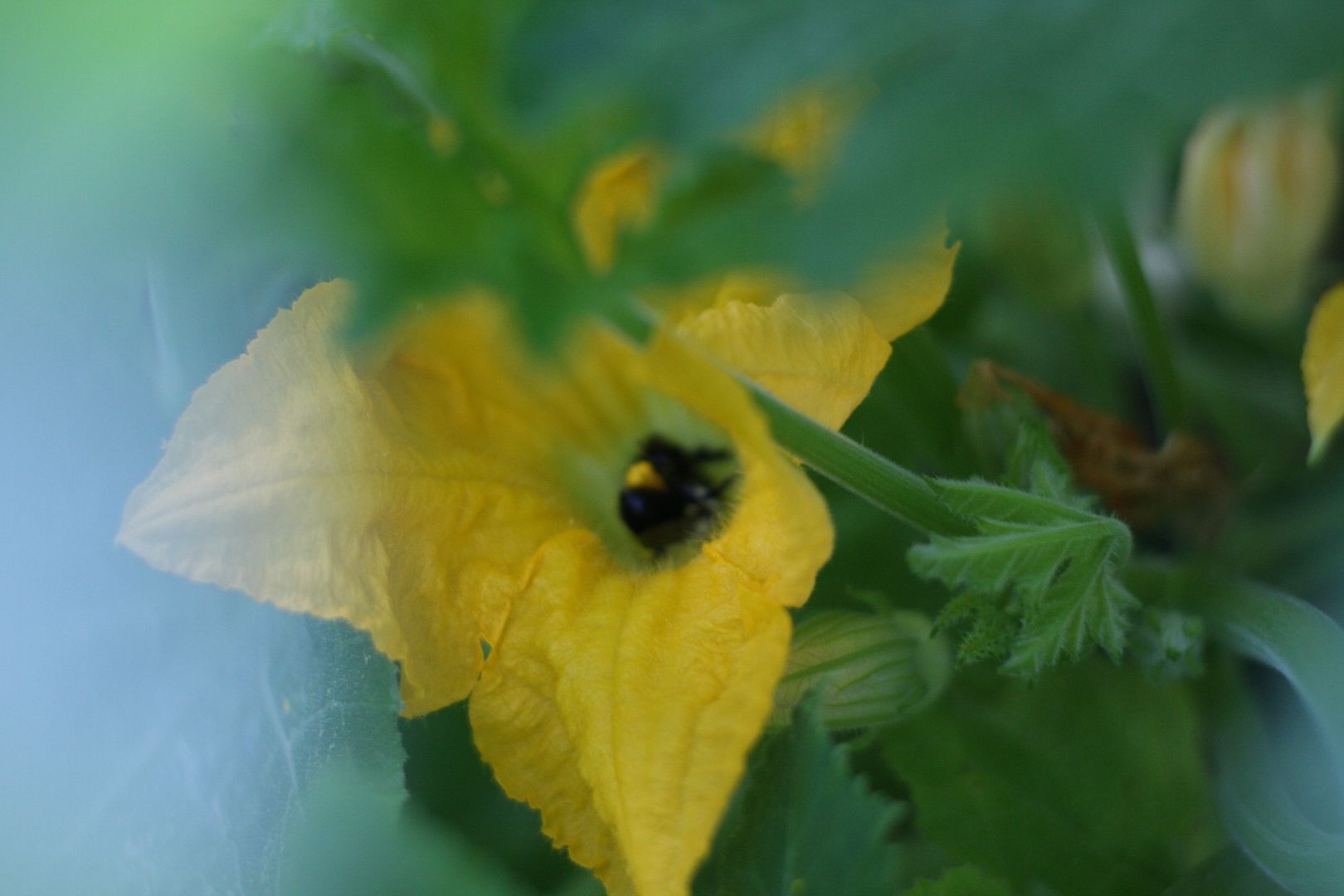 The sight of bees(especially those fuzzy bumble bees), dragon fly and various other tiny insects which flit from flower to flower should fill with you joy.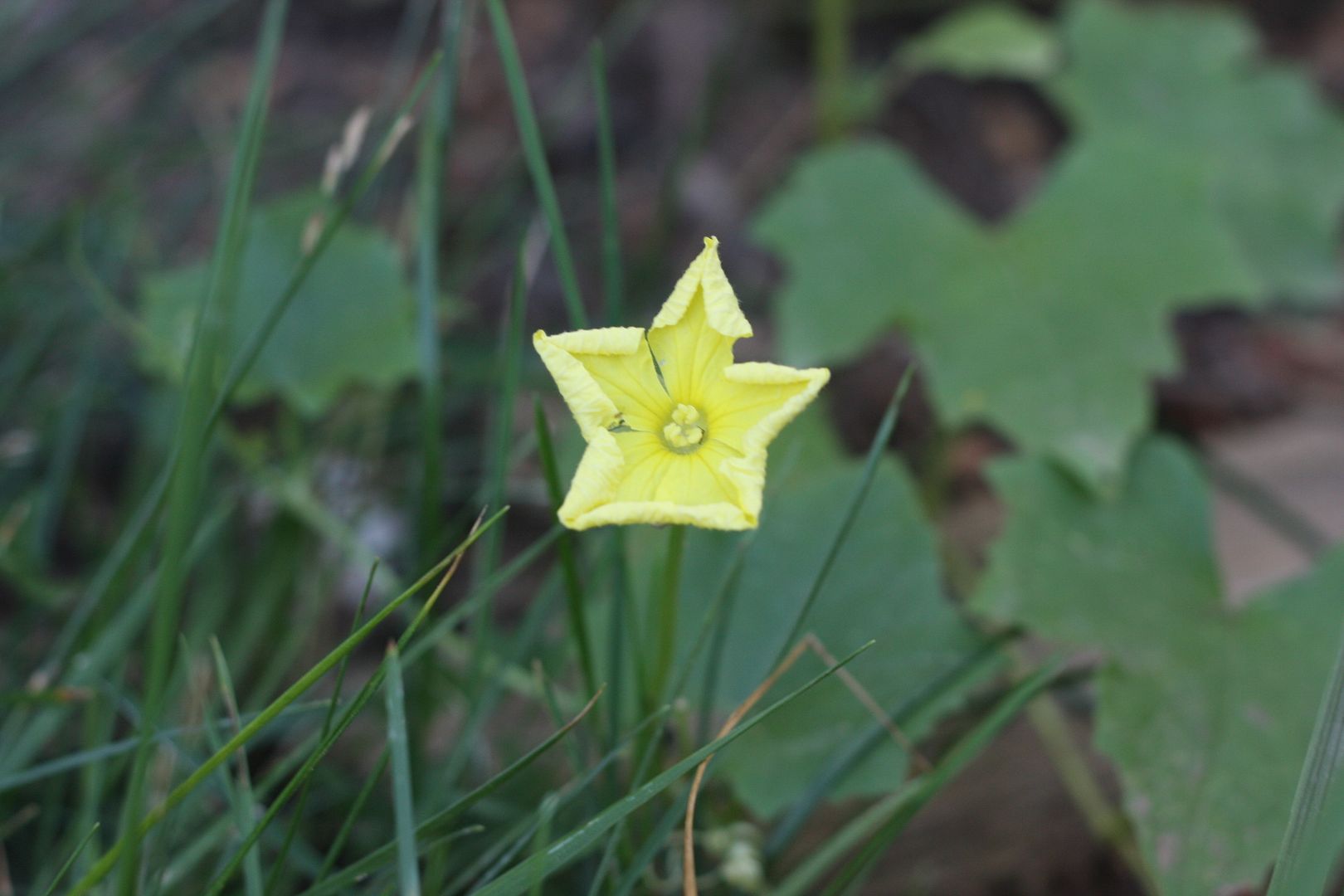 Flower of what vegetable plant?
I am not sure of the exact reason but the zucchini plants are having a hard time attracting bees and even harder time taking fruit but the Delicata squash is like a magnate for bees.
baby Delicata
The zucchini plants are also in a very shady spot but the leaves are bright and green. So what gives?.
Flower of the
bottle gourd
butternut squash plant
I think
A couple of years ago I had 2 plants that bore so much fruit making it hard to keep up even after giving away quite a few. No such luck this time around.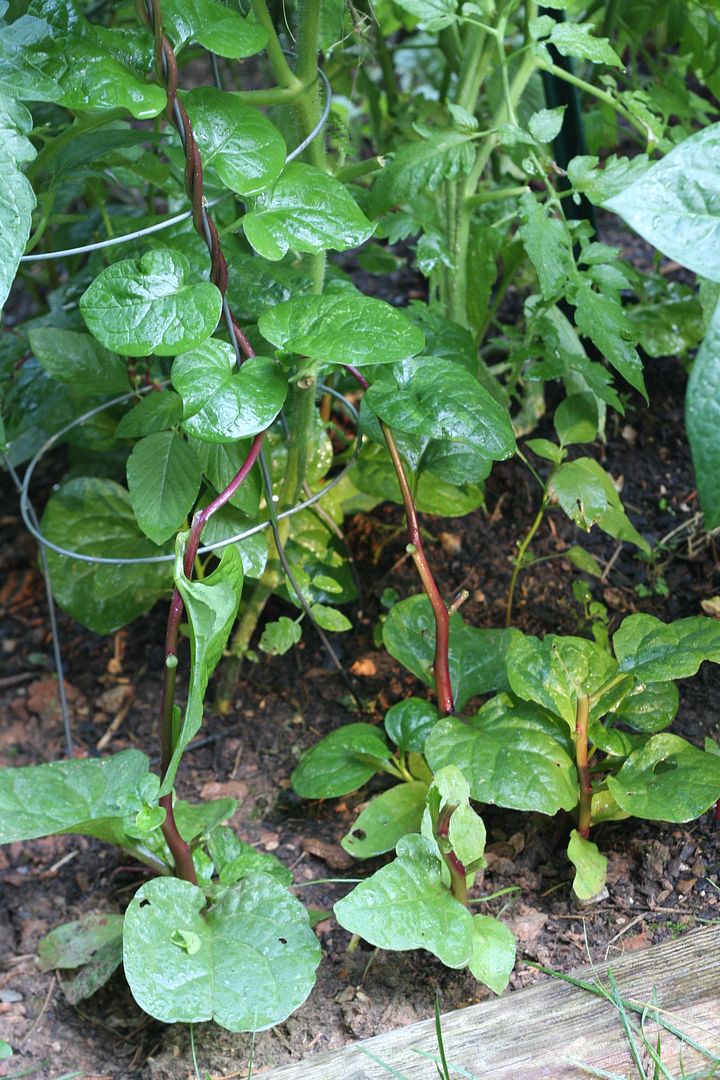 Malabar Spinach - they just love the heat I hear
I harvested the Delicata squash, more like I was feeling around it when the stem gave way. It is curing on my counter top, which is what should be done to them I read.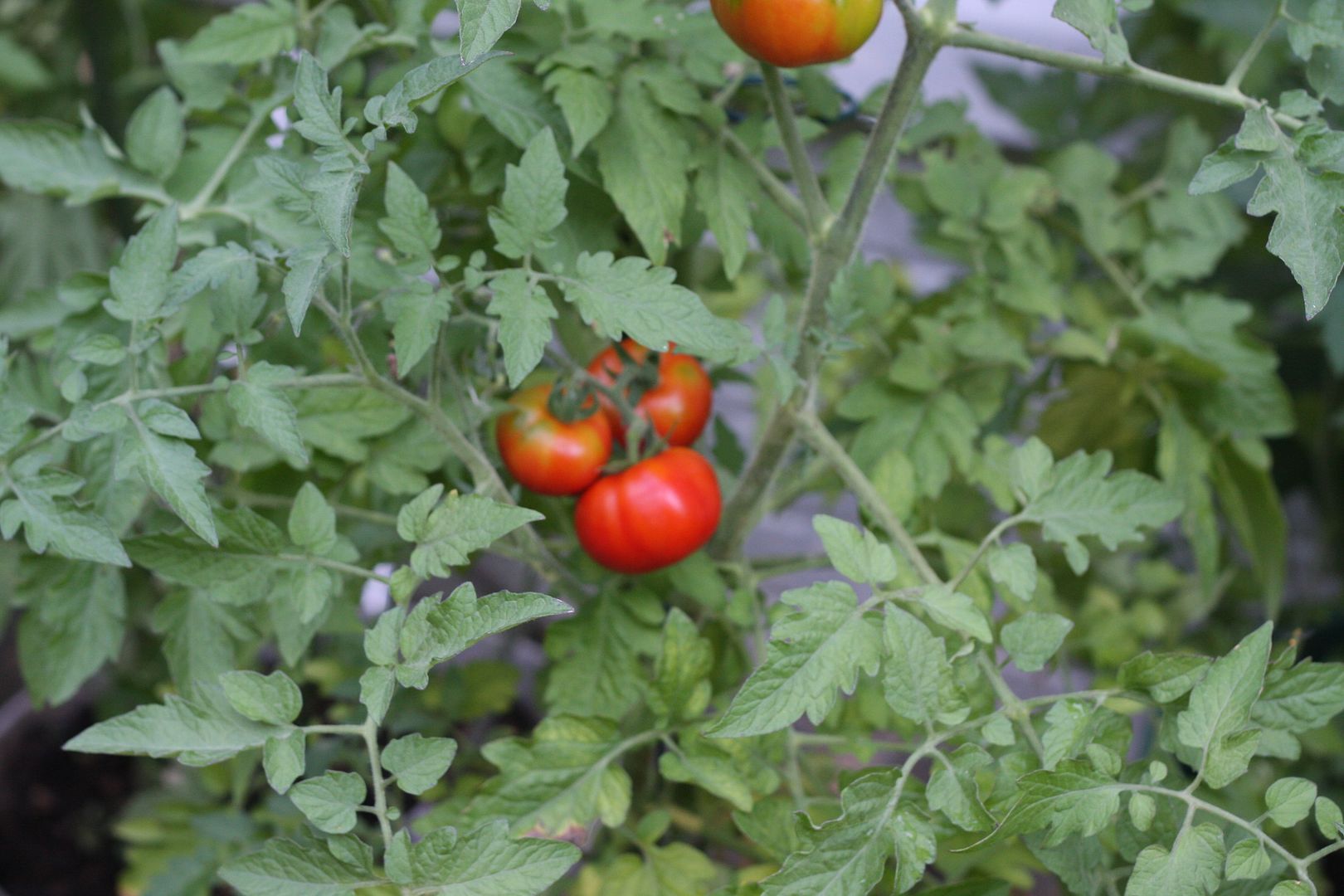 A lot of tomatoes are ripening and that is early. Have never had ripened tomatoes before August or is my mind playing games?.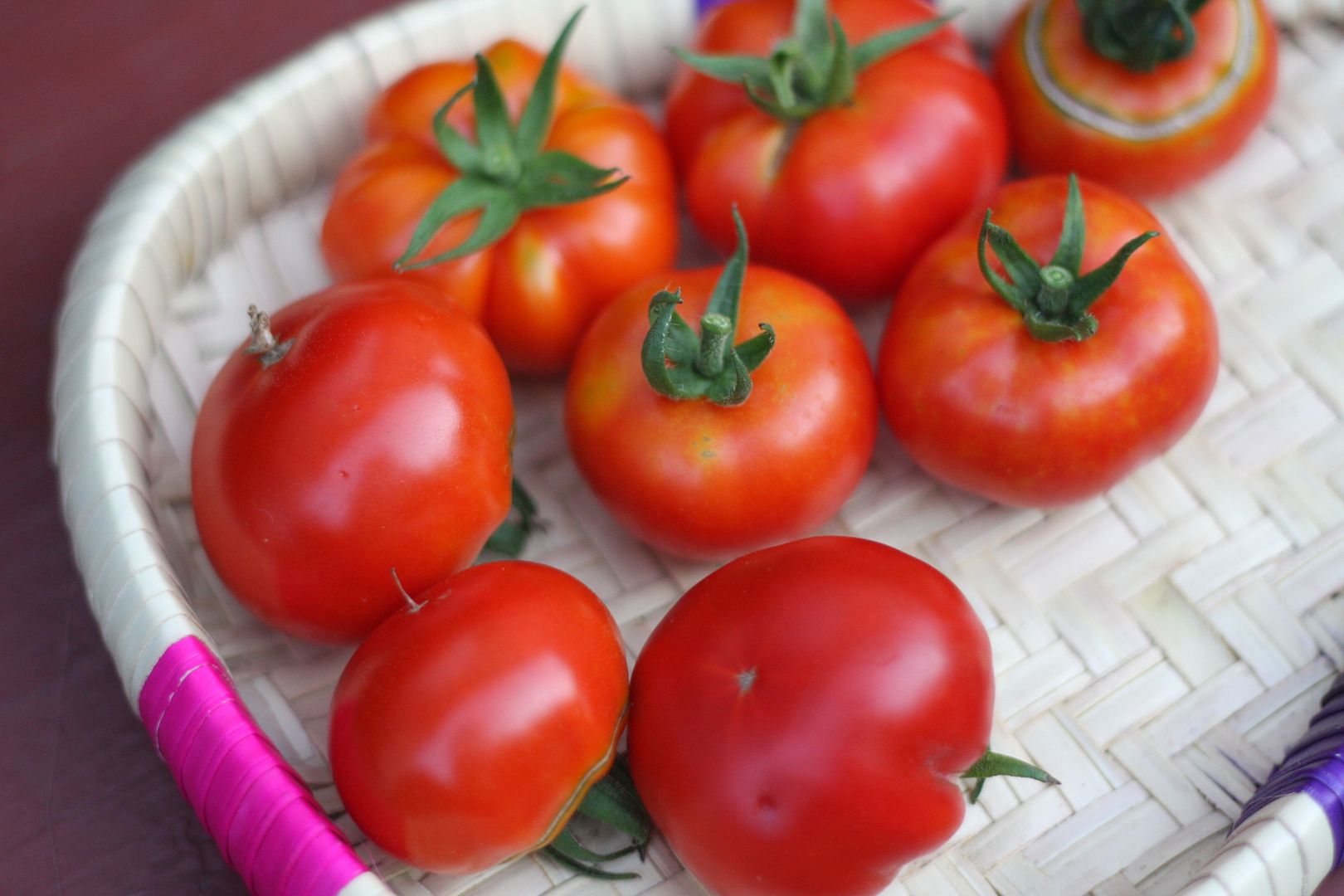 Fresh of the vine tomatoes
When you have just one snake gourd and a couple of bitter gourds, combine the two and make a stir fry. It was tasty enough I guess, everybody was fighting over it.
Stir fried Bitter Gourd and Snake Gourd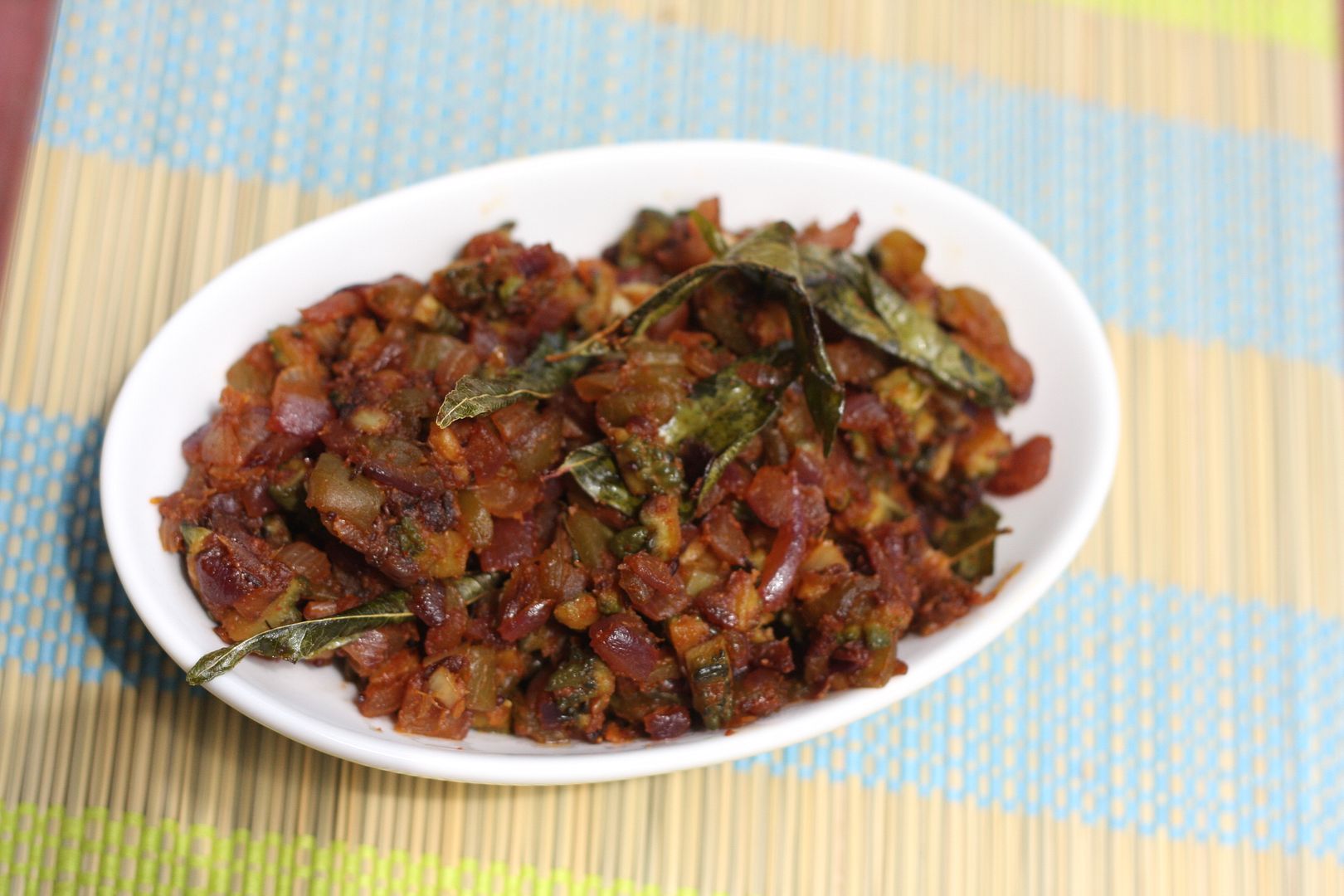 Recipe
here
Produce from the Garden
| | | | |
| --- | --- | --- | --- |
| Date | Vegetable | Quantity | Recipe |
| July 18, 2010 | Delicata Squash | 1 | Curing |
| July 20, 2010 | Swiss Chard and Mustard Greens | 5 packed cups | Greens with moong dal |
| July 21, 2010 | Bitter Gourd | 2 | Bitter Gourd with whole moong dal |
| July 22, 2010 | Night Shade | 2 cups/td> | Chutney |