Yesterday was a particularly good day for US soccer fans, Landon Donovan's last minute goal brought cheer to an otherwise trying week. Personally I needed it badly - with my job search going no where, I have a few self imposed conditions but still, and the view of the outside world even more trying, there seems to be no escape. Our dithering President, the un-pluggable oil leak, a runaway general all added to the anxiety. I may be dramatizing the events for effect but honestly I haven't seen anything to be cheerful about the world in general for quite a while.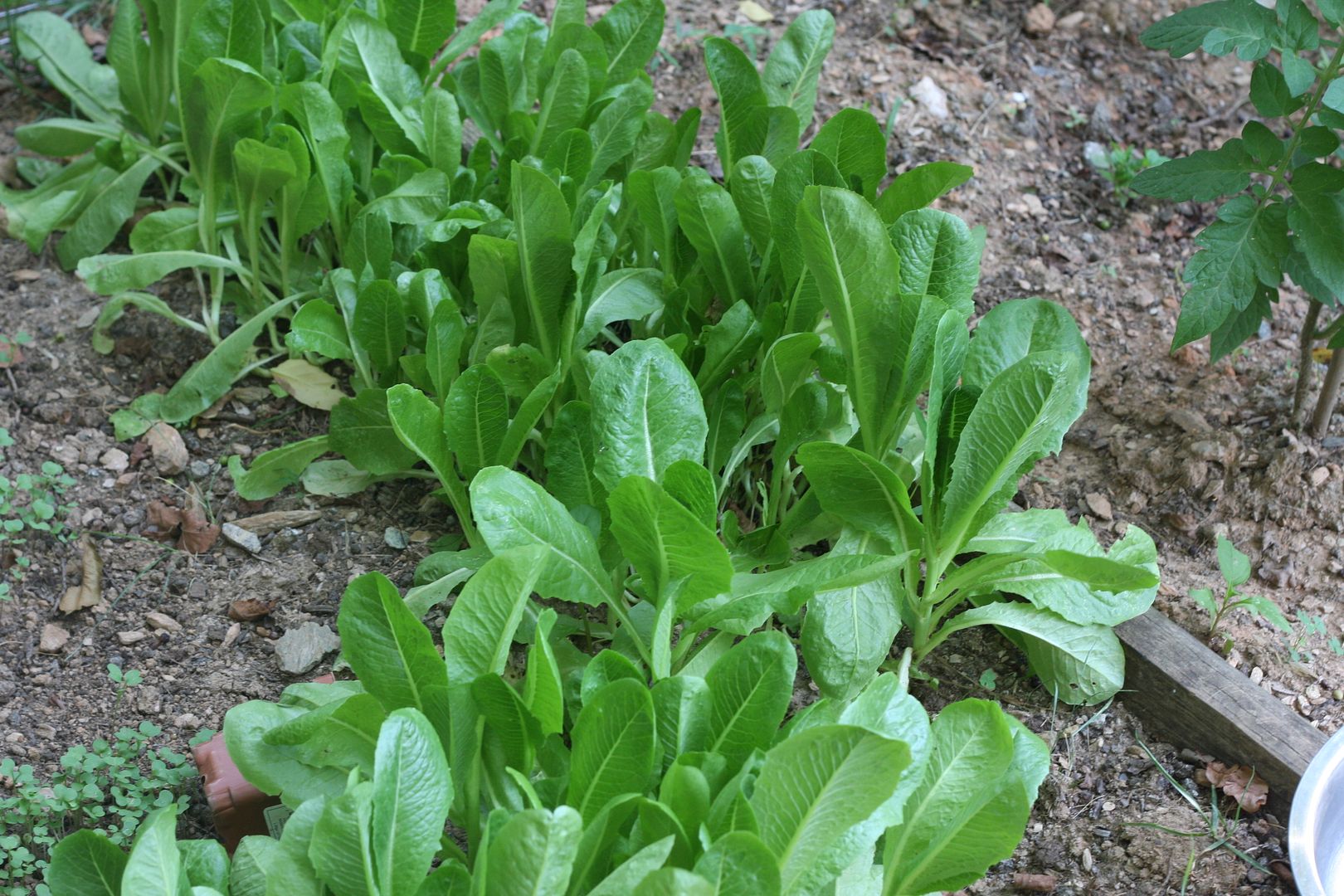 Like they say, behind every dark cloud is silver lining and for me it was the soccer win. Grab happiness where you can right? That was followed by a win by India today in the Asia Cup cricket tournament. I quit watching cricket a long time ago but who can resist live streaming of any sporting event? I am quite content for a few days.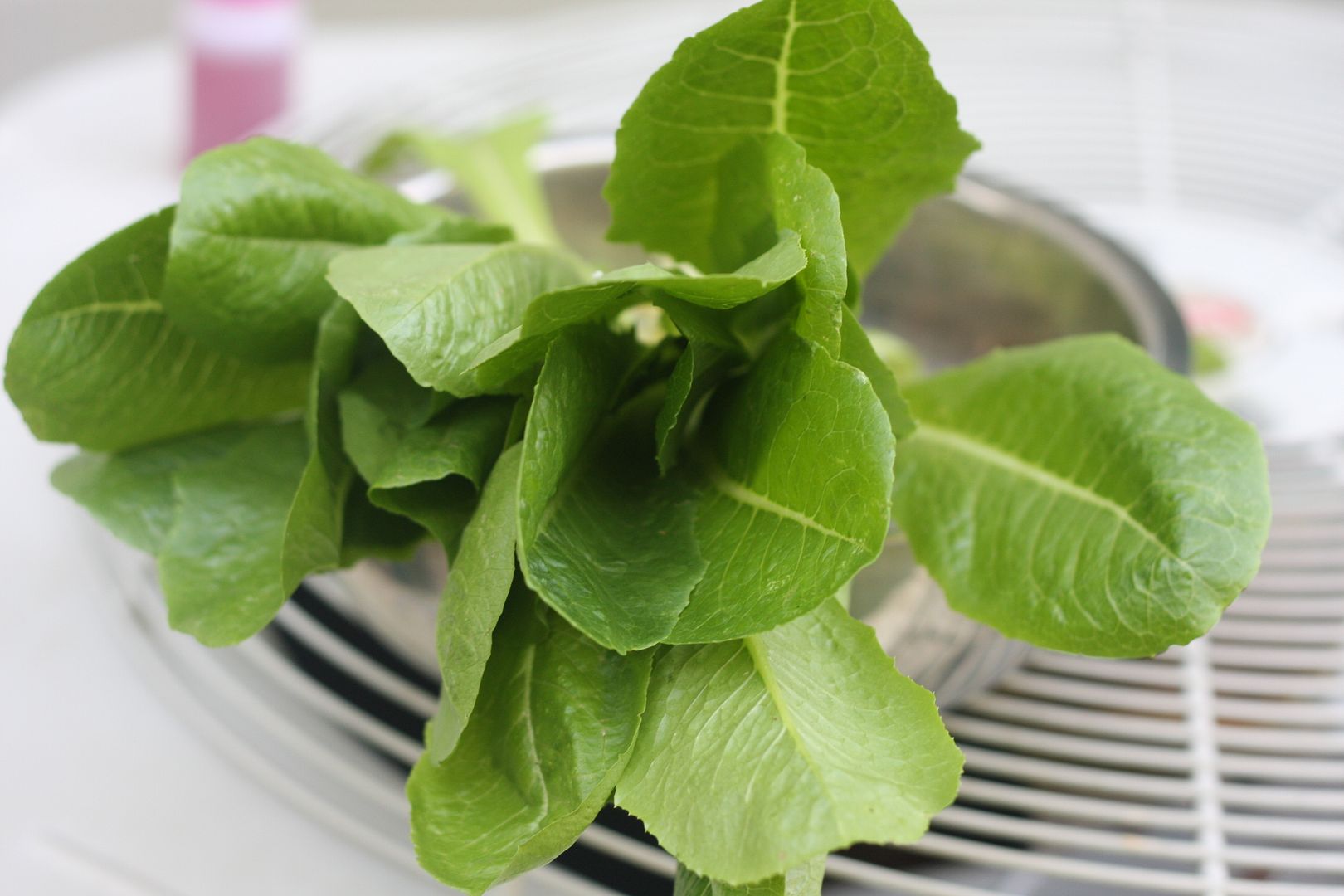 My other source of happiness is of course the vegetable garden. I had sowed some lettuce seeds in one of the very shady patches in the garden and now they are ready. I don't much care for store bought lettuces or green salads in general but home grown in special and the freshness of the green would make a fan out of anybody.
A quick and easy salad with some very light dressing. Since lettuce is the star feel free to add ingredients to your liking. Some boiled chick peas would be nice.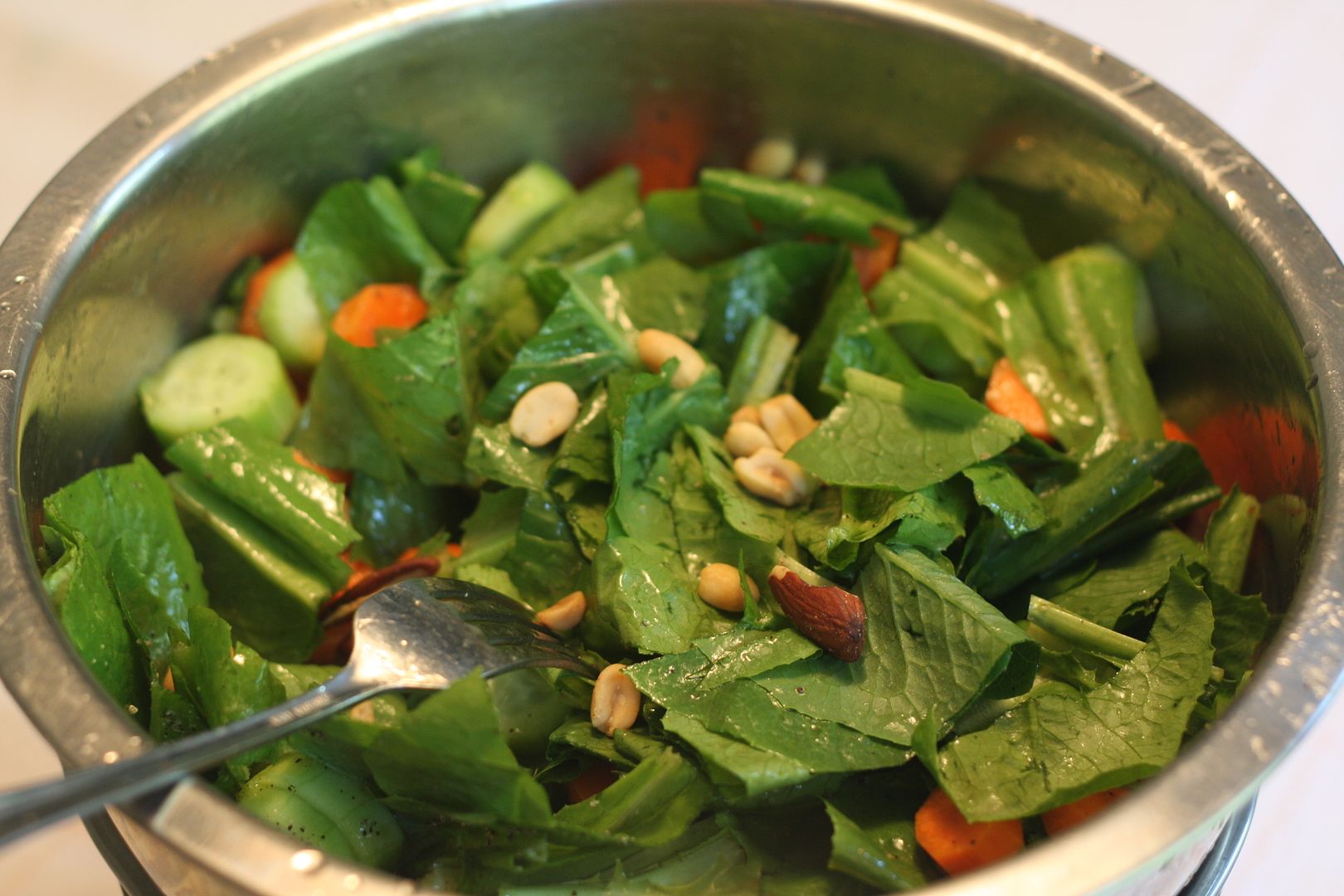 Lettuce salad with lime juice-pepper-honey dressing
Ingredients
1. 5 small bunches of fresh lettuce washed, patted dry and torn into pieces
2. 4 Persian cucumber peeled and sliced
3. 2 carrot peeled and sliced
4. handful of roasted unsalted nuts

For the dressing
1. 2 tbsp of lime or lemon juice
2. 3 tsp of Tabasco sauce
3. 1/2 tbsp of olive oil
4. 1 tbsp of honey
5. a pinch of salt
Whisk all of them together

Method
1. Toss the lettuce, cucumber and carrots together, mix in the dressing,
2. Add the chopped nuts on top.