In India everyone is advised to drink water that has been boiled and cooled. In the US where the quality of drinking water is far better than that of many other countries people buy bottled water. I am still not completely sure why people here in the US buy bottled water. My neighbor who buys cases of bottled water thinks that tap water is not fit for drinking.
The only problem I have with my tap water is that it is over chlorinated. A water filter takes care of the problem and the water tastes just fine.I don't much care for spring water shipped from another contintent and I don't trust the picture of a gurgling spring on the bottle. Most times bottled water is regular tap water sent through a filtering process. Minerals are added to the water so that it tastes the same every time.
Bottlers and bottled water manufacturers would like for us to think that there is something very wrong with regular tap water. There argue about the rigorous tests that are being carried out for the quality of bottled water. In Britain Dasani had to withdraw its claims of spring water on its bottled water when it was found out they were just bottling filtered tap water. Thanks to a gullible public which thinks that tap water is dangerous and a bottled water industry which has no problems with accentuating the fear, bottled water sales have sky rocketed.
Empty water bottles are littering everything in sight and most of them end up in land fills. Not to forget the oil that is used to manufacture these plastic bottles. If you drive a hybrid but regularly drink bottled water, the benefits are probably completely lost. Read here for some of the
Problems with Plastic Water Bottles
.
People who drink bottled water shipped from many miles away do not know or care about the damages caused to ground water for the people who live close to a water bottling plant.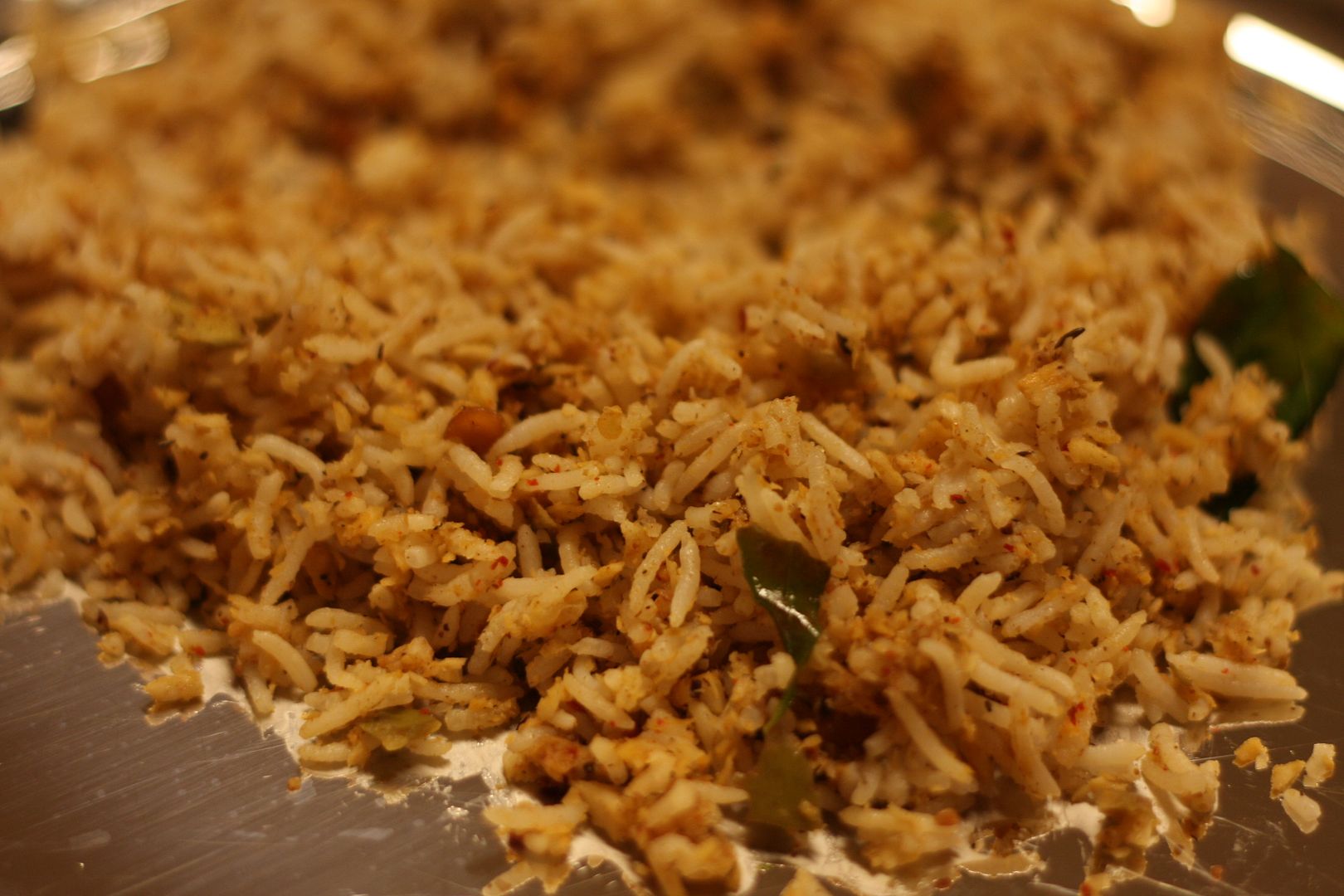 There will always be people who argue that tap water has way too many chemicals, drugs and what not that are mixed into the drinking water for it to be safe for drinking. On the other why does the public trust bottled water so much?
Do you buy bottled water or use tap water?
The recipe was tried thanks to a large quantity of fresh coconut becoming available. Our local Hindu temple was celebrating its anniversary and as is customary there was breaking of coconuts in the function and I got a few. Coconut rice would put the coconut to good use. I never make coconut rice not being fond of the overwhelming coconut taste. The tamarind and coconut chutney my mom makes has always been a favorite. With that in mind I went looking for tender tamarind which is found in our grocery store sometimes, with that not being available raw mango seemed the next best option.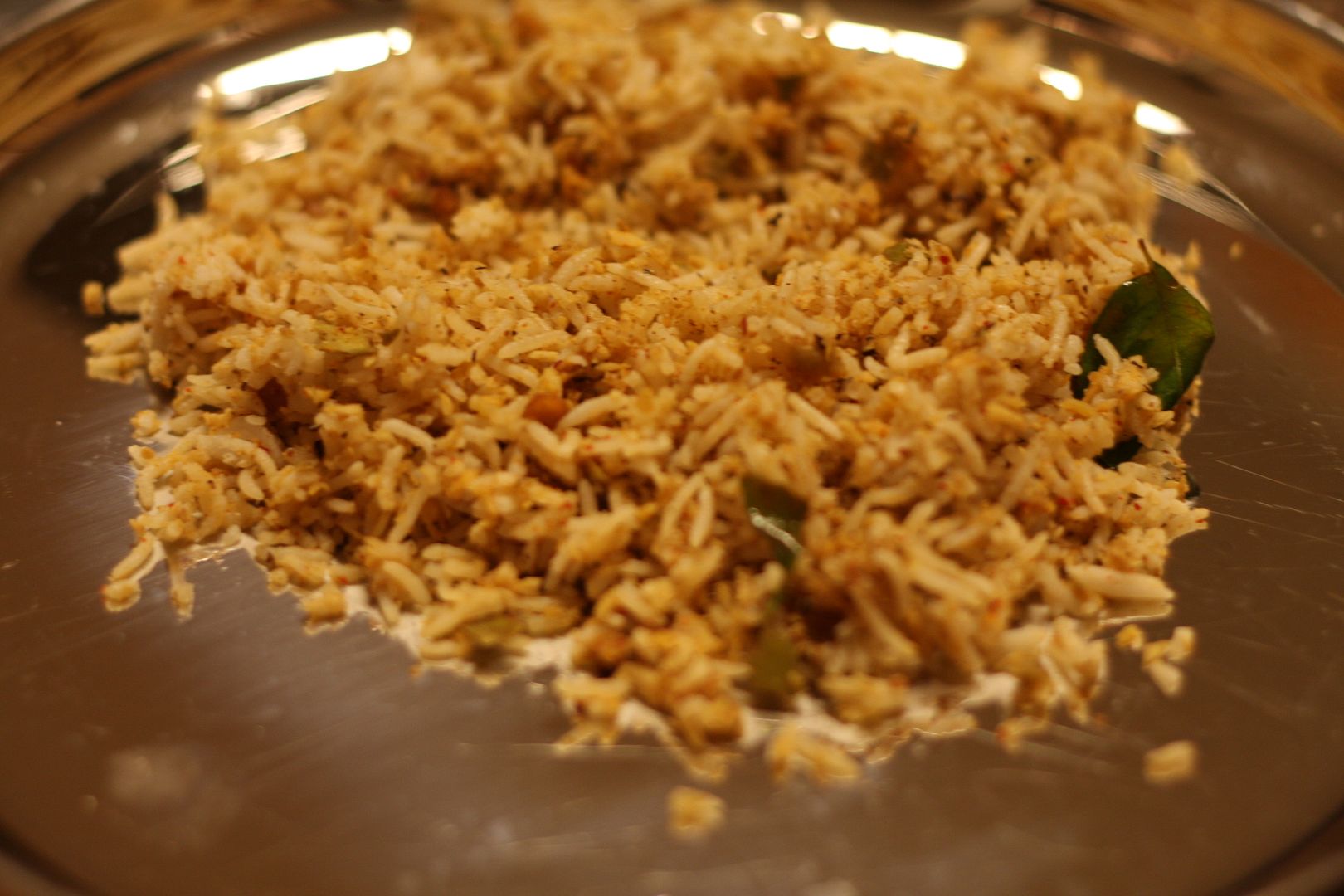 Ingredients
1. 1/2 of a whole coconut
2. 1/2 of a raw mango (combined should yeild 2 cups)
3. 2 Cups of Basmati Rice
4. Seasonings: Curry leaves, 2 tsp channa dal, 1 tsp mustard seeds
5. Cashew or Peanuts - 1 tbsp (optional)
5. Salt to taste

To Powder
1. 4 tsp split urad dal
2. 1 tsp coriander seeds
3. 1/2 tsp cumin seeds
4. 5 red chilies (the rice was spicy, adjust)
5. few pepper corns, methi seeds
Roast each of them separtely and make a powder

Method
1. Shred the coconut and mango in a food processor or grate them
2. Cook the rice and spread it out to cool
3. In a pan heat oil and add the seasonings
4. Now add the shredded coconut and mango mixture and let cook for 6-8 minutes or till the moisture is gone and a good aroma comes
5. Add salt and the powder and the nuts if using and mix it in
6. Add the cooked cooled rice. Mix well.

Serve with raita and chips of choice. The rice was quiet spicy, adjust chilies accordingly.