My neighbor is an avid gardener. He grows vegetables and greens of different kinds and we generally exchange and share seeds, seedlings and produce. I have a standing invitation to visit his yard any time. I do not overuse it except to get gongura leaves which I do not normally grow.
cooked berries
Two days back got an invitation to pluck some gooseberries - yes the
mystery fruit is gooseberry
. Most of you guessed it's name correctly but not the variety. These are not the Indian kind (nellikkai/amla) which is a tropical fruit and grow on trees. There are two types of the Indian gooseberry and they usually grow in clumps with a solid pith and are very suitable for making pickles, jellies or to eat with just salt and red chili powder.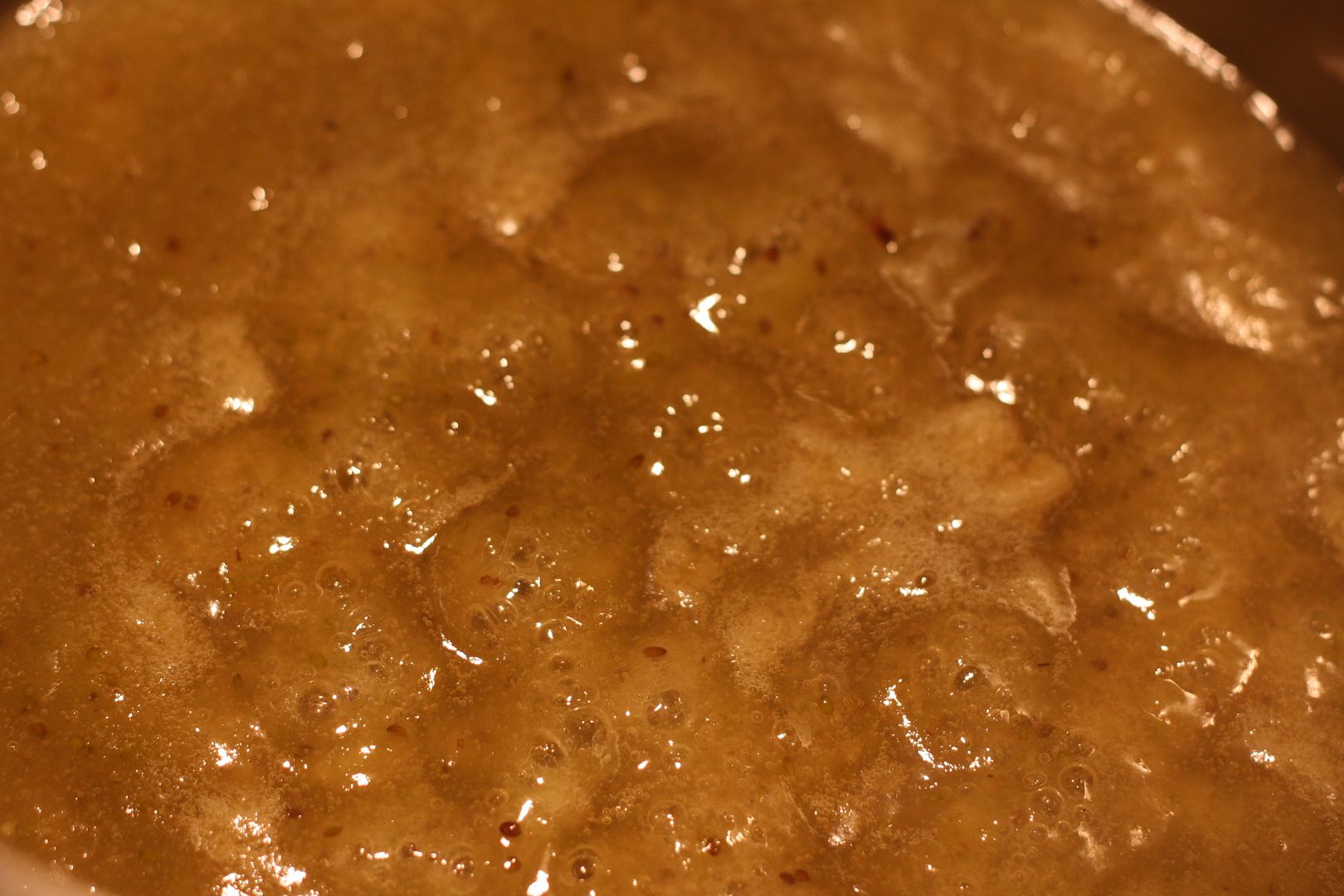 with sugar added and almost done
The fruits from the
last post
as
HC
and an anonymous commenter correctly pointed out are the American variety of gooseberry and very similar to the fruits in the berry family like strawberries, raspberries and blueberries.
done
With a slightly puckering taste when not ripe and a sweet mild taste when ripe these fruits are suitable for jellies and tarts.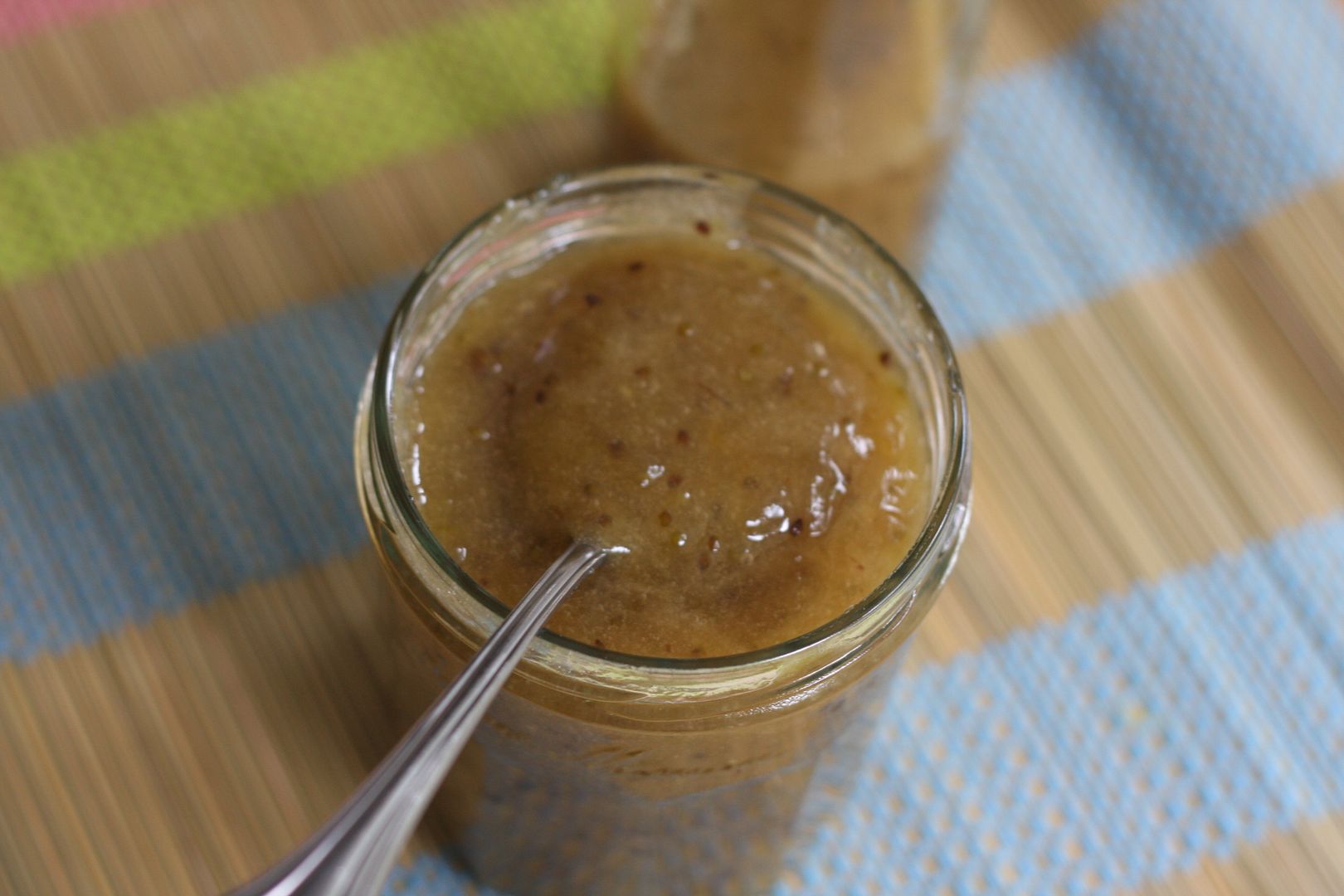 I did have thoughts of sambhar, pickle and thokku. Settled on jelly. It was quick and easy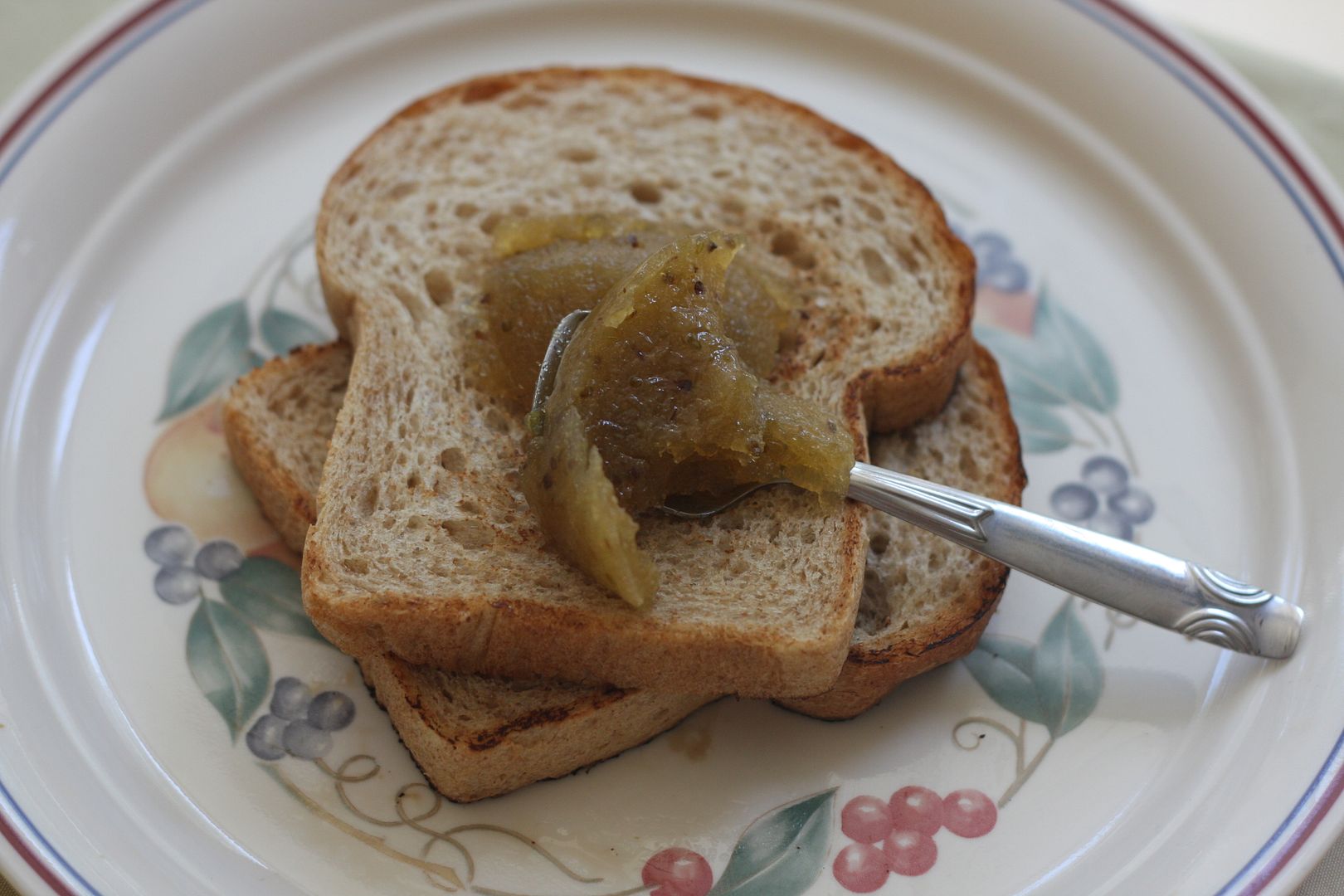 on toast
Gooseberry Jam
Ingredients
1. 2 Cups of gooseberry
2. 1 Cup of sugar
3. 1/4 cup water

Method
1. In a heavy bottomed pan, take the gooseberries and water and let it boil till the fruit becomes soft (about 10 minutes)
2. Use a blender to puree the fruit
3. Add sugar and let it boil till a drop dropped in a bowl of water does not dissolve (15-20 minutes)
Jelly is done