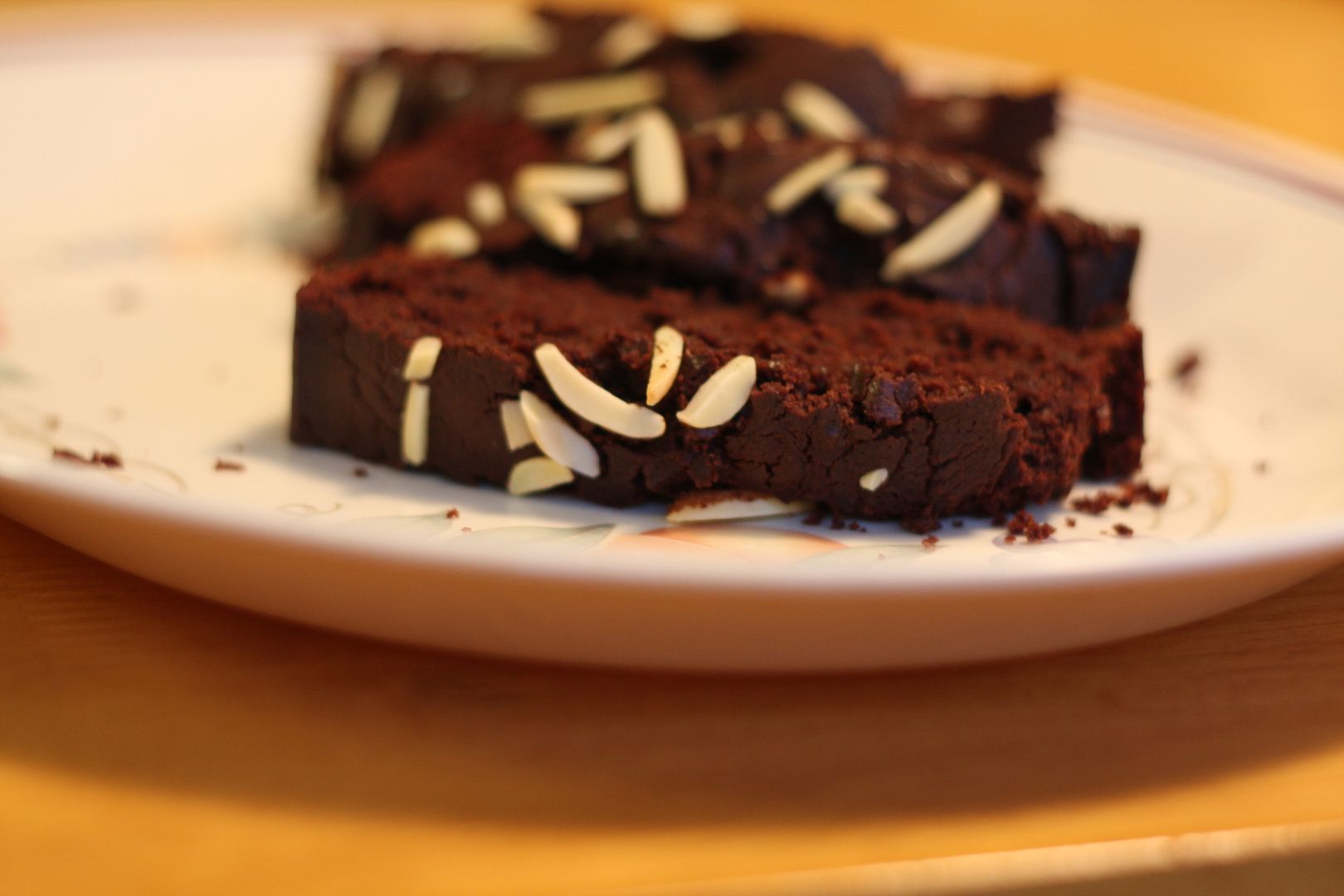 1. The Indus Valley Civilization as we all know was the original model for urban planning and development besides being purveyors of arts and crafts and being intelligent in the sciences. I doubt anyone with a secondary education missed learning about the their elaborate urban sanitation systems and their bath houses while their contemporaries in Egypt and Mesopotamia were building huge monuments, palaces or temples . The civilization disappeared around 1700 BC.
Wiki.
2. Angkor the Khmer capital of present day Cambodia was the largest pre-industrial city in the world. In addition to the ornate Buddhist temples the city was known for its waterways, dikes and holding ponds. Around 1431 city declined in prosperity and made itself vulnerable to invasion.
What happened at Angkor Wat
3. In a much smaller scale, contrast it to present day farmers abandoning their farms and moving to the cities in search of jobs and better opportunities. I have intimate knowledge of this phenomenon, from a farming way of life to practically no farmers in one generation and in most cases lands subdivided and sold off making it impossible to return to the old way of life.
What precipitated all of these events - the lack of precipitation literally and lack of that precious resource called Water.
Historians believe that the Indus valley civilization which was built around rich agricultural lands with copious waters from the rivers around it finally collapsed because of failed monsoons. Angkor became weakened by 30 years of drought leading to social, political and civil unrest and exposing itself to invasion.
Why do most farmers abandon their farmland? you guessed it, lack of water aggravated by failure of monsoon and bad land usage. The wells and rivers that were once full now run dry every year. Farmers at least in my ancestral village are at the mercy of the state up north for water. It is a joyful occasion when the water is finally released. Mistrust among states (one who is in control of water and the other at their mercy), clashes, protests in the states and violence against people of the other state are expressions of frustration arising out of the need to share this precious resource. This further escalates the moves to the cities.
This situation is by no means unique to one corner of the world. Here in the US desert lands of California, Arizona were populated with expectation of excess water from the mighty Colorado river flowing down south as it carves marvelous canyons along the way. Today the treaties written long ago are being rewritten to accommodate this diminishing resource with an ever increasing need.
Will this demand for water change our civilization?
This century truly will be about water than that other precious liquid. Petroleum is no longer the liquid gold. Wars in this century unfortunately will be fought over water. Well of course you knew that already.
--- to be continued.
Nupur
and
Sandeepa
have a lot to do with this cake, they after all introduced me to Ruth Reichl and her wonderful books. I have devoured 2 of them.
Seriously that is it for the ingredients just coffee missing
This recipe is from her Garlic and Sapphires, a memoir about her life as a food critic for the New York Times. A delightful read interspersed with some delightful recipes.
double boiler setup
combine coffee, chocolate and butter, let it melt
let cool and mix the chocolate together to smooth along with orange juice,sugar,egg and vanilla extract with a spatula
Baking seriously does not fit my cooking style. I am a free spirit in my kitchen, recipes and especially measurements are not to be taken seriously. This is fine for cooking but does not bode well for a bake, an airy light cake in my hands will turn into a dense moist mound. Not a failure really when sugar, butter and flour come together it takes a lot of effort to make it truly inedible. But ...
add the flour, salt and soda and mix them together, pour into loaf pan (dusting on the outside of loaf pan-not required)
I had promised to bake a cake for DD during her spring break, a week of warm weather was an easy excuse for turning on the oven, so on the last minute this last minute chocolate just made itself. Ingredients that can be counted with the fingers on your hand and none that I needed a dictionary or a speciality store for. One of the easiest and very satisfying cakes that I have made so far. Things like double boiler did not faze me which is a success in itself.
baked and ready to be sliced
I made one substitution, used orange juice for Grand Marnier. Orange liquor or concentrated orange juices are recommended as substitutes. I did not have both but had fresh oranges. The almonds are not part of the original recipe. The contrast of white on brown was too hard to resist, chocolate and nuts are made for each other. We cut the cake as soon as it came out of the oven, with no patience for it to cool and it crumbled a bit. Wait for it to cool and you will get perfect slices.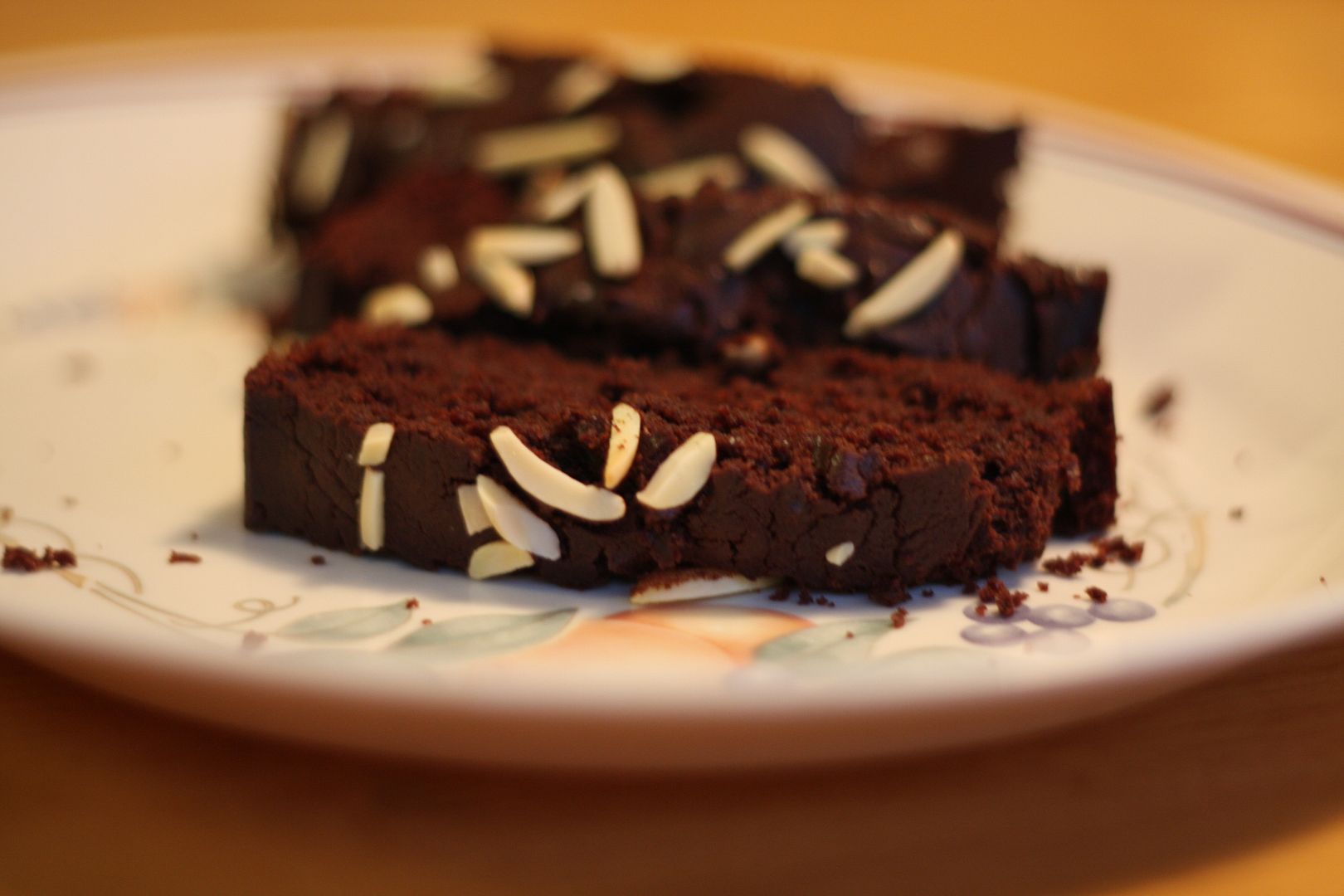 Recipe Source: As in Ruth Reichl's Garlic and Sapphires book



Last Minute Chocolate Cake




Ingredients


1. 4 ounces fine quality unsweetened chocolate
2. 3/4 stick (6tbsp) butter
3. 3/4 cup brewed strong coffee (I used 3/4 tbsp Folgers coffee with 3/4 cup water)
4. 2 tbsp Grand Marnier (I used 2 tbsp freshly squeezed orange juice)
5. 3/4 cup sugar
6. 1 egg
7. 1 tsp vanilla extract
8. 1 cup unbleached all purpose flour
9. 1/2 tsp baking soda
10. 1/4 tsp salt
11. 2 tbsp slivered almonds



Method


1. Preheat oven to 375F. Butter and flour a 9" by 5" loaf pan. Mix in the coffee powder with the water and heat it in a pan to boiling.
2. Combine chocolate, butter and coffee in the top of a double boiler (alternately use a heavy bottomed pan) till they are melted. (about 4-5 minutes)
3. Let the mixture cool for 15 minutes. To this add the egg, orange juice, sugar and vanilla extract and stir well.
5. Sift the flour and add it to the chocolate mixture with the baking soda and salt, mix to incorporate.
6. Pour the batter into the loaf pan, sprinkle the almonds on top and bake for 45 minutes or until the tooth pick inserted in the center comes out clean.


Savor with a scoop of ice cream.