Was there a reason for my
tomato question
? A tiny bit of curiosity combined with wanting to know of the thousands of varieties of tomatoes what most of us were buying. It seems just a few. Seriously don't those tomatoes readily available in the supermarkets feel like squishy blobs with absolutely no taste? Something happened recently, my local supermarket starting carrying those ugly looking shapeless but expensive tomatoes. I bought some and seriously those heirloom tomatoes are darn tasty compared to the ones I regularly buy.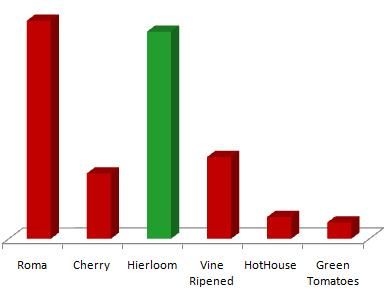 Red - what we are buying
Green - what we want to buy
When we were kids, tomato juice was not a vegetable juice but in the same league as most fruit juices. Tangy and slightly sweet from the added sugar and with their beautiful color was a sought after drink. These days I rarely see anybody drinking tomato juice.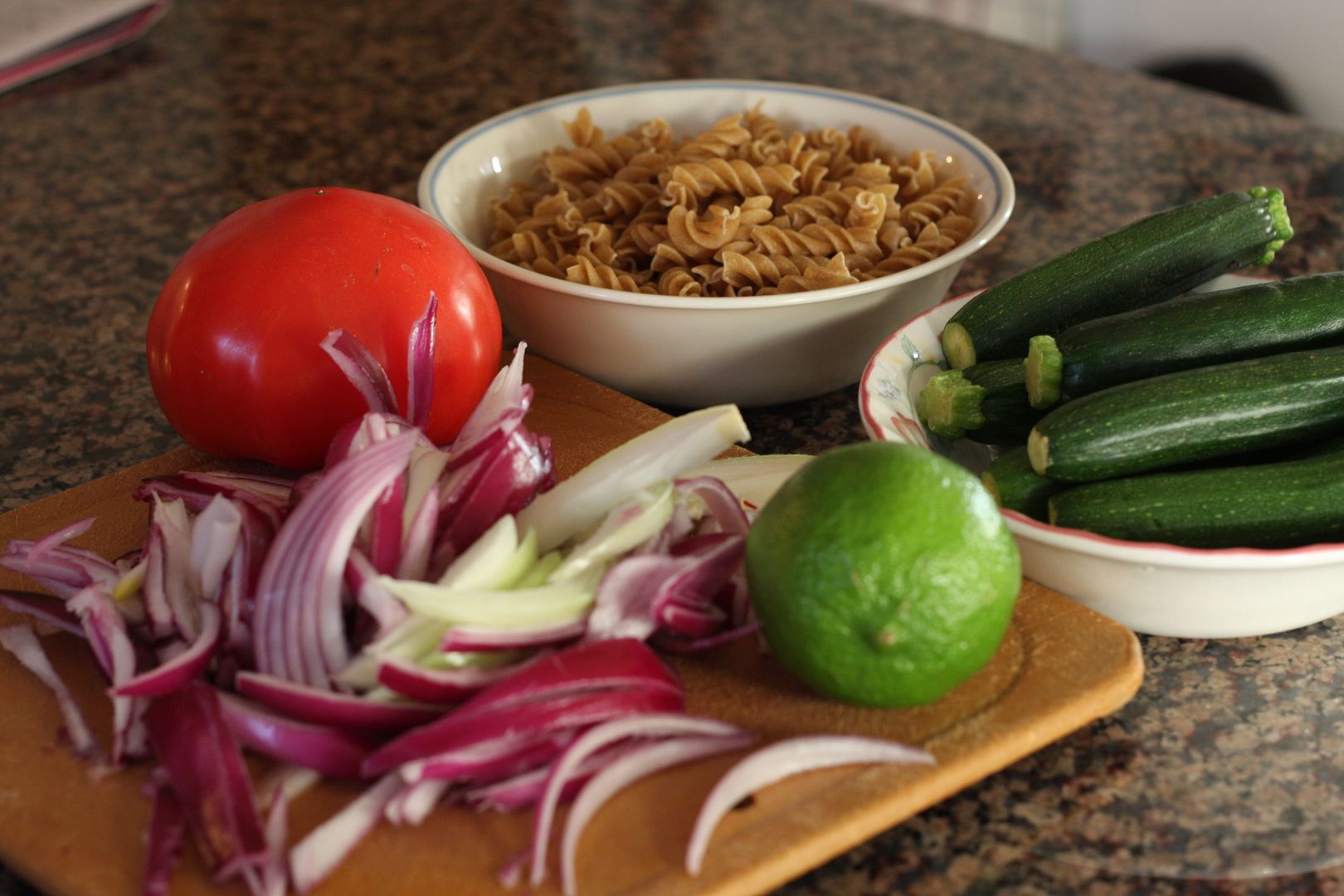 The informal survey confirmed that most of us are buying those very same tasteless roma, beefsteak, big boy and cherry tomatoes. They ooze red juice but that is just about the tomato characteristic they seem to have. But sadly they are the only ones that are healthy for our wallets. But our heart is in the right place, we'd all buy real tomatoes if only we could. Number one the availability, number two affordability. The most recent purchase of heirloom set me back by $6.00 for 2 tomatoes though for the taste it was worth it. Seriously though I cannot afford to buy them every time.
On to the pasta,
A friend made pasta with olive oil, pepper and lemon juice still tasted so very good and way better than the saucey pasta.
Apparently pasta by default did not need the mandatory red sauce to taste good and the food section in the Washington Post had a recipe for
just such a pasta
with zucchini and onions.
I was planning on using chopped up veg. burger pieces in place of the sausage in the recipe but I used chicken instead. For a vegetarian option use sauteed veg. burger pieces.



Fusilli pasta with zucchini and onions




Ingredients


1. 1 1/2 cup fusilli pasta
2. 6 baby zucchinis chopped
3. 1 cup onions sliced thin
4. 1 cup chicken, cubed and marinated in chili powder and salt (substitute with veg burger pieces)
5. 1/2 tbsp black pepper
6. 2 tbsp lemon juice
7. 2 tbsp chopped coriander leaves or basil leaves
8. salt to taste
9. 1 cup of chopped (heirloom) tomatoes
10. 1 tbsp olive oil
11. freshly grated Parmesan cheese as required



Method


1. In a flat wide mouthed pan, heat the oil and saute the chicken pieces till they are cooked and set aside. Cook the pasta as per package directions.
2. In the same oil add the onions and cook till brown
3. Add the zucchini, salt and pepper and cook till soft.
4. Add the chicken pieces and give a good mix.
5. Add the coriander leaves or basil and the cooked pasta.
6. Squeeze in the lemon juice and add more salt and pepper if required.
7. Remove from heat add grated Parmesan cheese and top with tomatoes and serve hot.