Weather,specifically this potentially record breaking snow storm and
Tai Shan
- our beloved and very own baby panda bear lead the news this week. Well Tai Shan is on his way to
becoming a sex slave
a breeding program in China after a life of a pampered prince at the National Zoo. We will miss him and we got ourselves a bad deal.
our street early this morning
As for the weather we are in the midst of a 6th or maybe the 7th snow storm of the season for a region which gets one snow storm with an average of 17 inches or less for the whole season. With schools closing early and snow starting about 11.00AM on Friday, early Saturday morning we already have 25 inches on the ground with another 12 hours and an expected 4-8 inches of snow before it is all said and done. We are well past our average snow totals and on the way to a record breaking 50 inches already and there is still 6 more weeks of winter to go.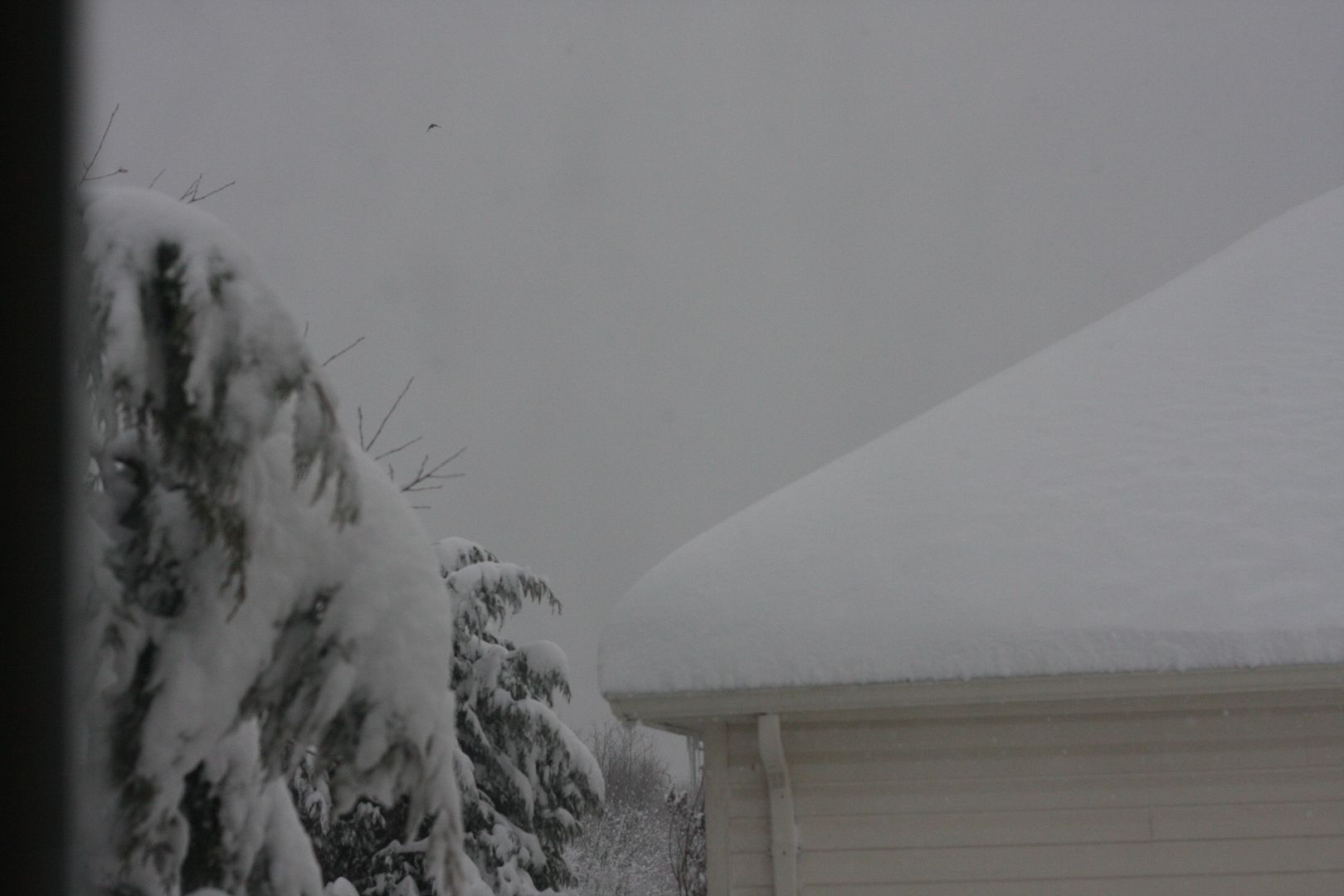 I am getting cabin fever and feeling claustrophobic but otherwise doing fine. We are having a good workout clearing out the snow, it is easy to shovel a few times than try to do them all in one go. It is back breaking job, a snow blower sure sounds great but I bet they have disappeared from most stores on the eastern seaboard.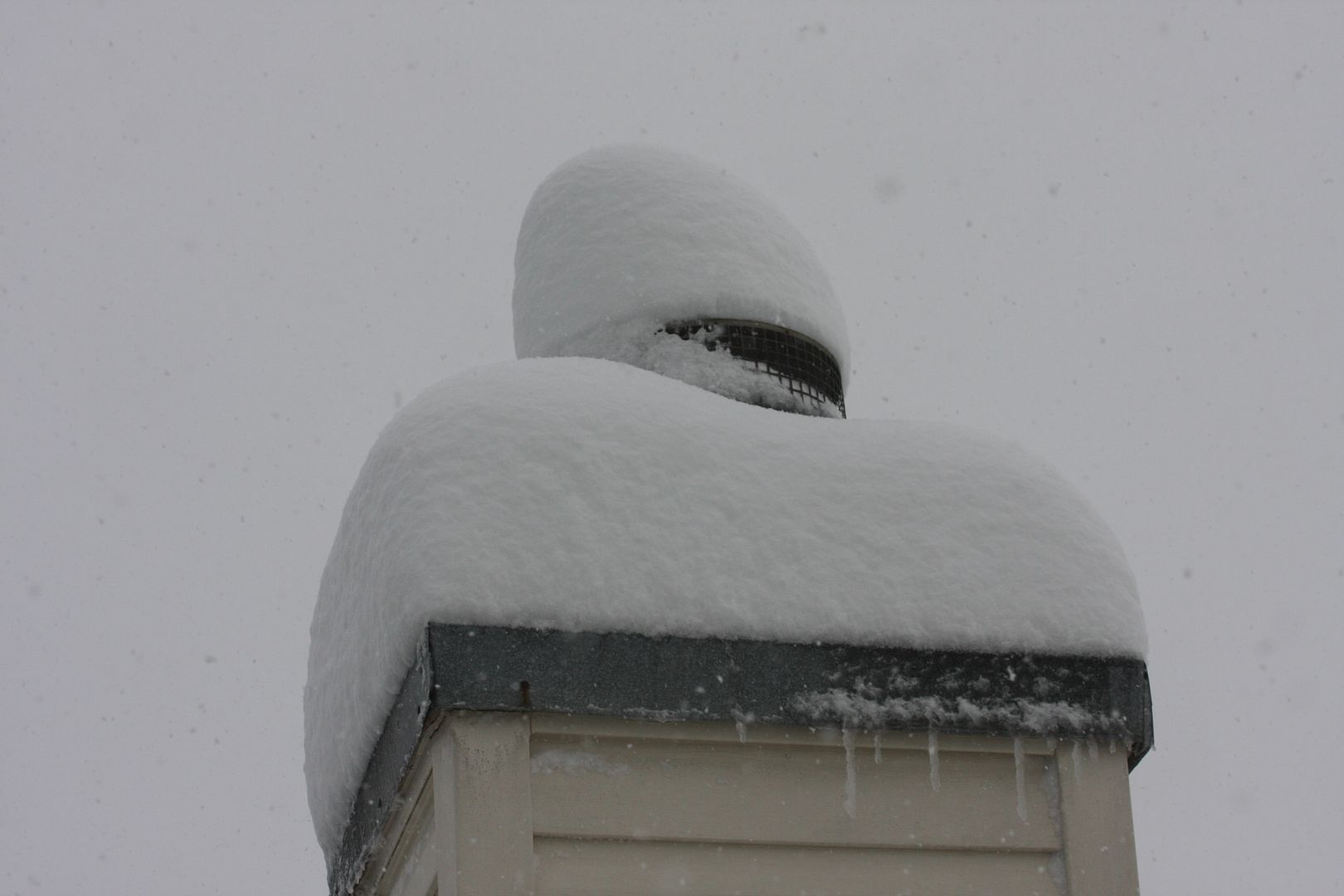 In the last post I got a good deal of comments on books that will be good reads to be more informed of our food sources. Here is a compilation.
Books
1. In Defense of Food, An Eater's Manifesto
By Michael Pollan
2. The Omnivores Dilemma
By Michael Pollan
3. The Botany Of Desire
By Michael Pollan
4. Animal, Vegetable Miracle A Year of Food Life
By Barbara Kingslover
5. What to Eat
By Marion Nestle
6. Food Matters
By Mark Bittman
7. Fast Food Nation By Eric Schlosser
8. Real Food: What to eat and why
By Nina Planck
Movies
1. Food Inc
2. King Corn
3. The Corporation
4. Fast Food Nation
5. Future of Food
Let me know if there are others and I can add them in.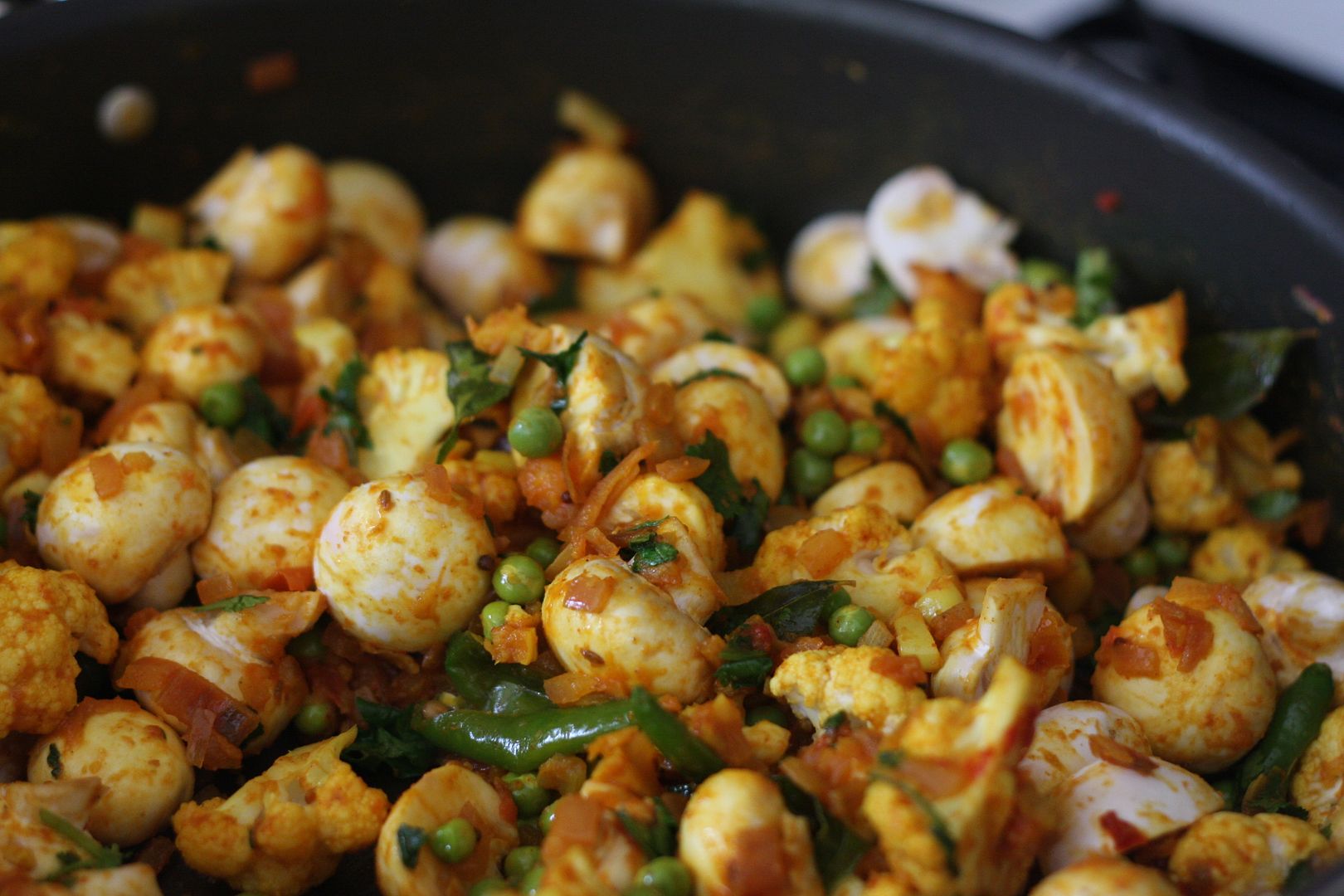 I had gone shopping with a friend last week and we visited Traders Joe's, reminded me again why I like this place. Organic food by low cost. I got some baby button mushrooms, DD2 favorite vegetable or is it fungi? I had some fresh green peas and some cauliflower. This spur of the moment and a very simple stir fry but paired well with chapatis or rice. Nothing fancy just the basic, onion, garlic, tomato but medley of flavors proved just this side of exotic. Just make sure the cauliflower is not cooked to mushy.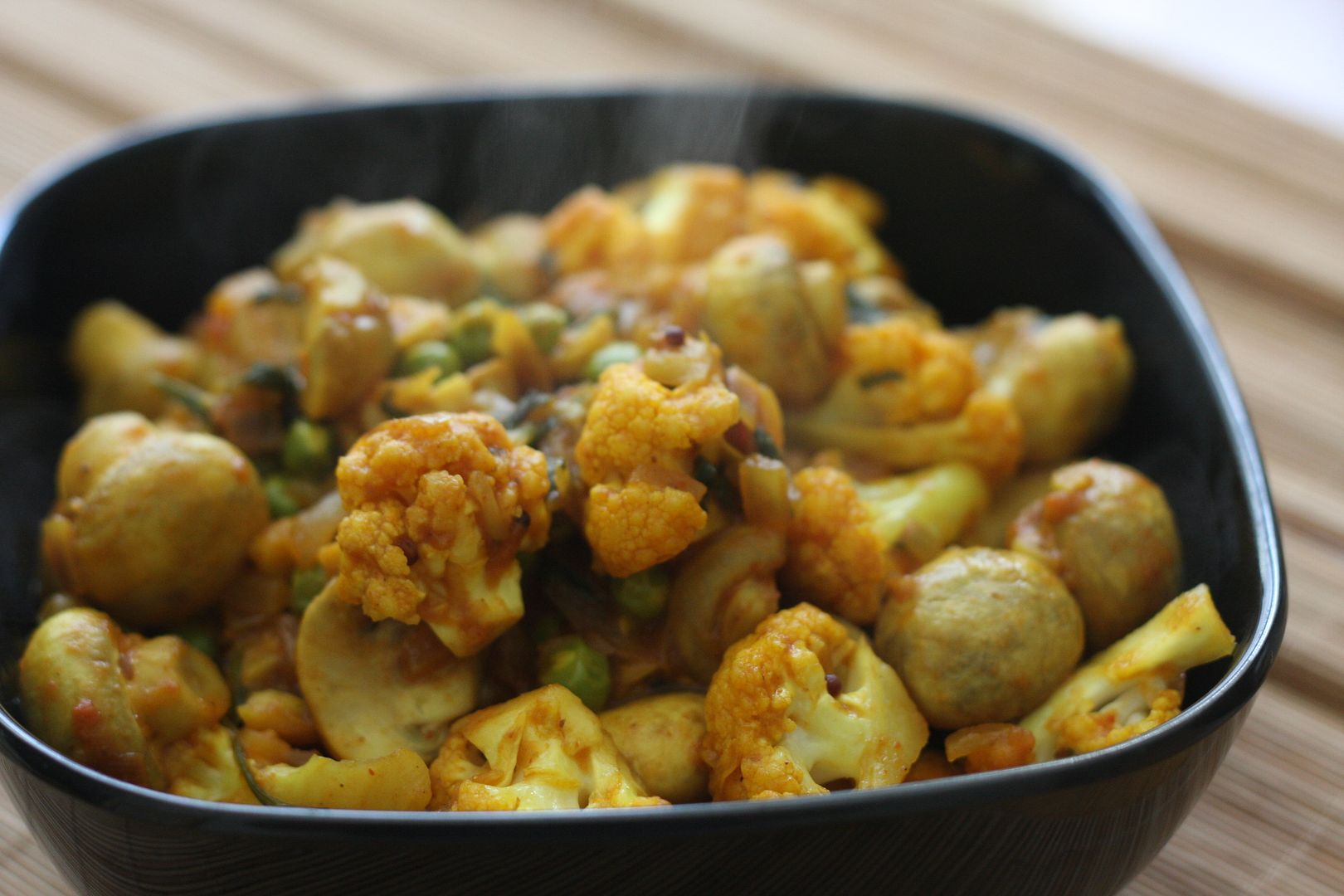 Baby mushrooms, cauliflower and peas stir fry




Ingredients


1. 2 packs baby mushrooms washed thoroughly in water and wiped dry with a kitchen towel - about 3 cups
2. Cauliflower florets - approx 2 cups
3. Green Peas - 1 cup
4. 1 Cup onion chopped - use shallots if you have them
5. 4 garlic cloves sliced
6. 1/2 tbsp grated fresh ginger
7. 6 green chilies sliced
9. handful of chopped coriander leaves
10. 1/2 tbsp masala powder (optional)
11. 1/4 -1/2 cup tomatoes chopped fine
12. salt to taste
13. 2 tsp turmeric powder
14. seasonings: cumin, mustard, curry leaves - cloves and cinnamon sticks (optional)



Method


1. In a wide mouthed pan, heat a tsp of oil and add the seasonings and when they turn color add the onions and garlic and saute till onions are soft.
2. Now add the ginger and mix it in.
3. Add the tomatoes and green chilies and saute till soft.
4. Add the cauliflower and turmeric powder and let it cook for a 3-4 minutes
5. Add the mushroom,salt and peas and saute for a few minutes, cover and let cook for 6-8 minutes till the mushrooms are cooked.
6. Now add the masala powder and coriander leaves mix it in, let cook for a minute or 2 till the water evaporates.

Serve with rice or chapatis.