Mystery stories have always been a fascination for me. Started with Secret Seven and Famous Five in the first decade of my life, growing up in the 70s and 80s Enid Blyton was a right of passage. Graduated to Perry Mason (Erle Stanley Gardener), Harold Robbins, Ayn Rand and John Grisham in the next decade of my life. Feeding a reading habit in those days was not cheap. I was lucky to have a great library at school during my high school days where I probably read through all of the Perry Mason books and uncles who loved pulp fiction as much as I did.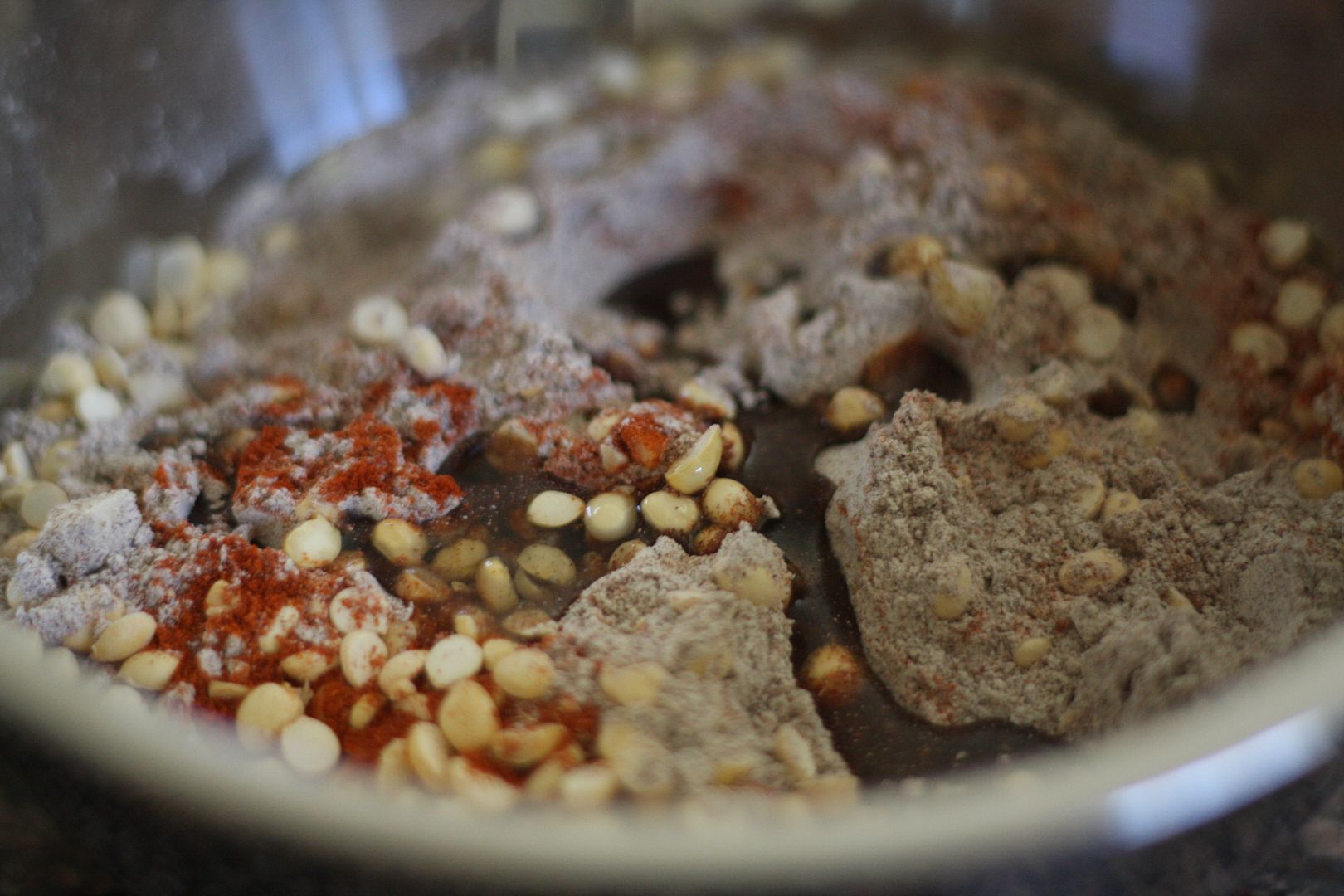 ragi flour mixed in with other ingredients
During visits to my maternal grandparents house and a search of the terrace where my uncles stashed their books introduced to me novelists like Harold Robbins and Ayn Rand. Those days with more time on my hand than I ever wanted, read anything and everything I could get my hands on. Imagine if I had spent time reading sensible books instead. Coming here the public libraries were like a fantasy land and the collection of pulp fiction available ran the gamut. I picked anything and everything that a mystery or had a lawyer as the protagonist and more novelists than I can keep track of.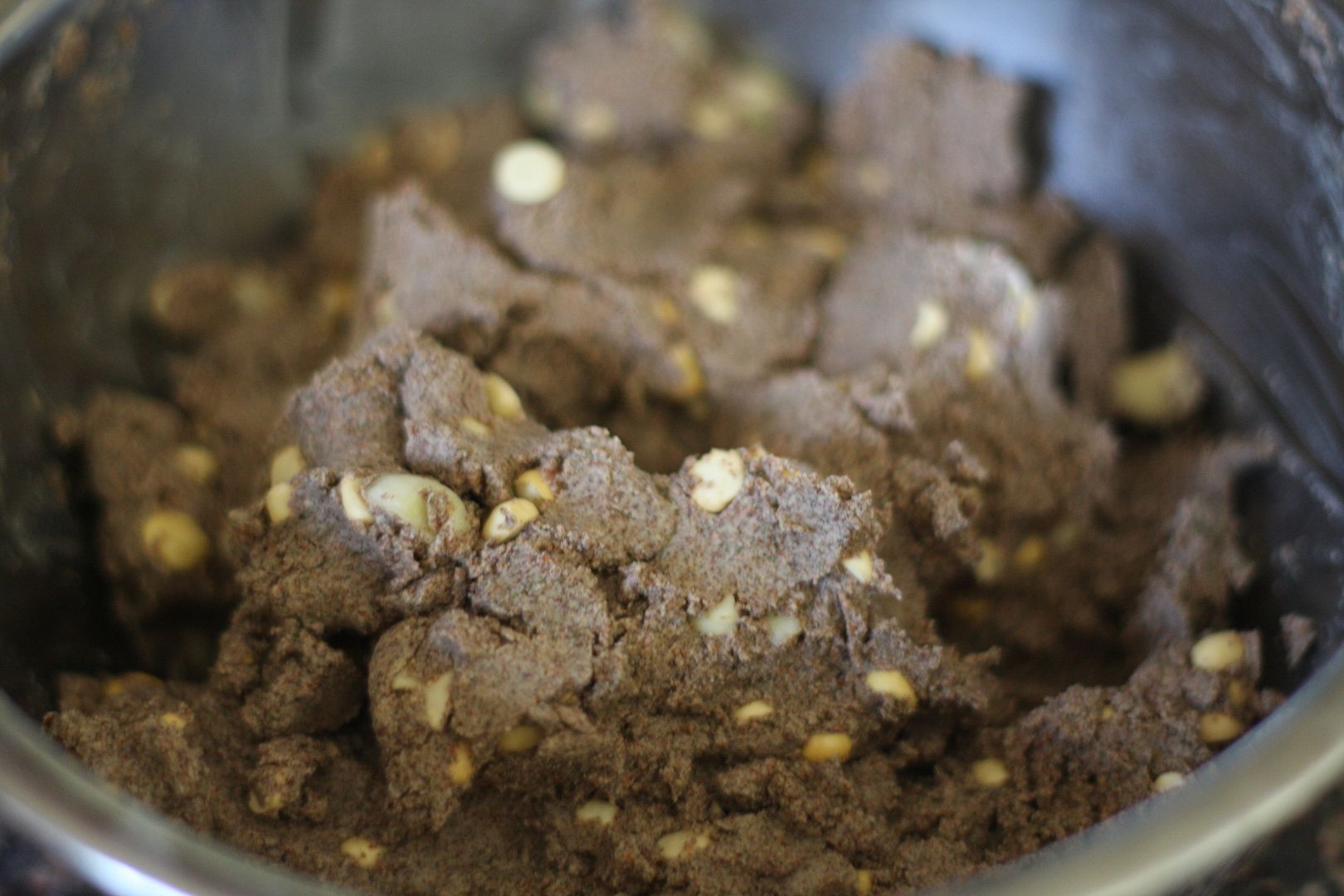 dough ready for cooking
Even today a good mystery novel is what I look forward to relax. If you had a bowl of your favorite snack and a comfy chair even a cold dreary winter day can be something to look forward to. This Ragi vadai is one of those snacks which is perfect for just such a pleasurable relaxing time.
flattened like this or sprinkle
By the way "The Good Wife" the show on CBS is pretty good. It has Chicago politics and court room stuff to keep a certain somebody awake past 10:00 PM.
Ragi Vadai is a very popular Kongu snack that I have only tasted when I got here but DH and for most Kongus hailing from areas in and around Coimbatore this is a snack that they grew up with, a comfort food bringing them a piece of home every time a piece is popped into the mouth.
A mailing list I belonged to was debating over the name vadai because this snack is more like pakoda in texture. Call it vadai or pakoda this is one addictive snack. You can make it soft like vadai or more crunchy like pakoda. The choice is yours. We prefer the crunchy taste. Don't let the unattractive color fool you. This is a gluten free snack if you are interested in that sort of thing.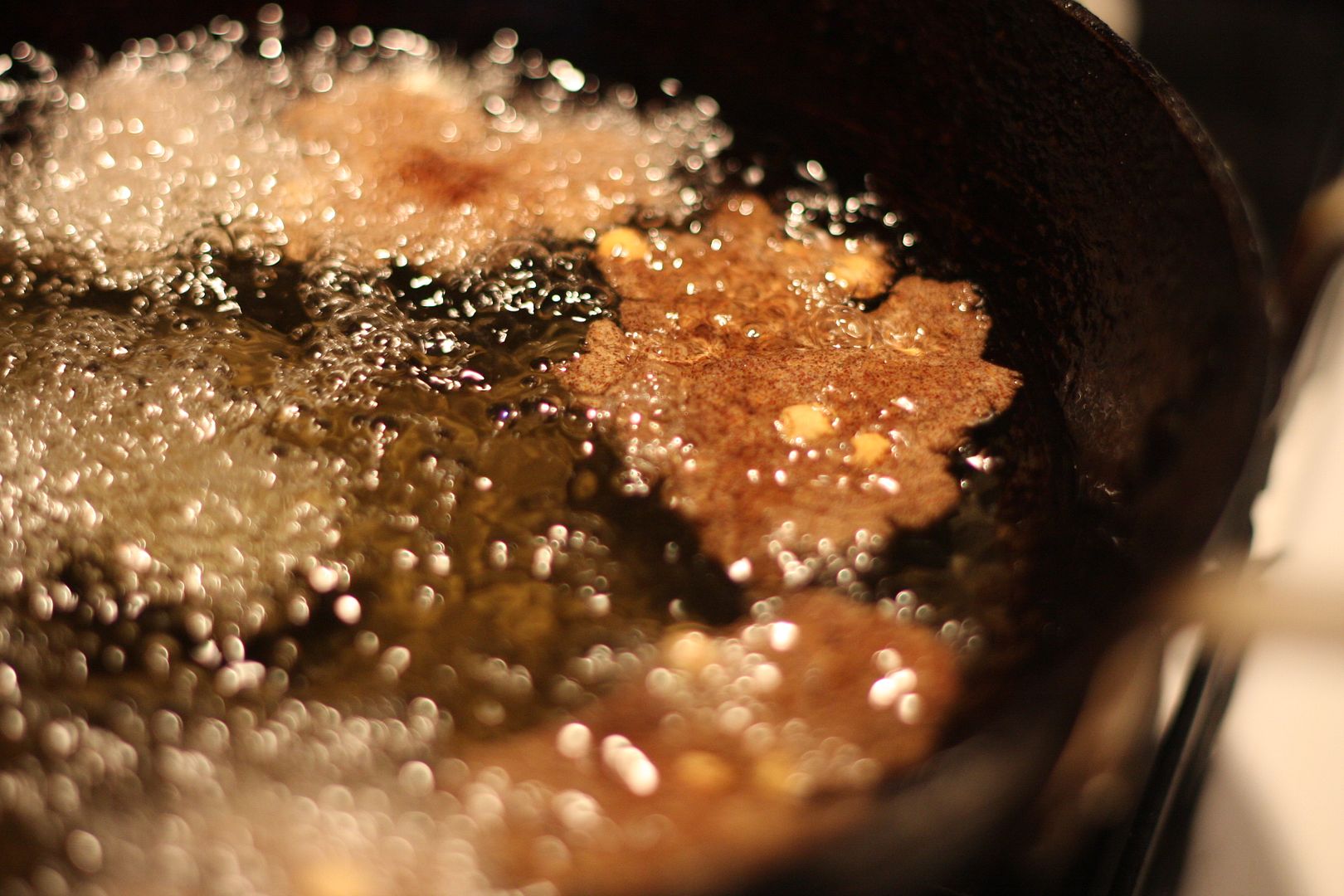 cooking
The expert at making this snack is a dear friend G. This has been a long pending snack to make and a few events came together to finally give it a try. DD possess one virtue which is way beyond my reach. But this virtue comes very handy when you are standing in front of hot boiling oil. It is that virtue that people call patience. DD had the day off and she was willing to help and this month also happens to be
JFI - Ragi
month, hosted by Madhuram of Eggless Cooking. It seemed a perfect time to give it a go. G gave precise instructions on how to go about making it. Her tips are under the notes section.
your favorite book or TV show ready? snack is!



Ragi Vadai




Ingredients


1. 2 Cups of Ragi flour
2. 2 tbsp roasted Channa dal (pottu kadalai)
3. 5-6 cloves of garlic chopped into small pieces
4. 1/2 - 1tbsp chili powder or chopped green chilies
5. chopped cashews (optional)
6. 1/2 tbsp curry leaf powder (use a handful of washed, dried, chopped fresh leaves)
7. 1 tbsp oil + 1/2 tbsp ghee
8. salt to taste
9. water as required
10. Oil for deep frying



Method


1. Set a frying pan with oil to heat.
2. In a mixing bowl take ingredients 1-8, mix in the oil and ghee into the flour, add water a tbsp at a time to make a stiff dough.
3. pinch of a bit of dough and press it in the palm of the hand to flatten it to a thickness comparable to 2 potato chips stacked on top of each other and drop it in the oil or sprinkle the dough by rubbing it with your finger.
4. Cook till the bubbles stop
5. Drain on paper towels.



Notes:


1. Finely chopped onions can be added but the shelf life decreases.
2. Cook the vadai a bit longer because it is brown and it is hard to decipher that it is cooked with change of color. DD pointed out that the change of color of the channa dal to brown is a good indication of right moment to take them out of the oil.
3. Greens like fresh methi chopped can be added
4. If the dough is too dry, the pakoda becomes hard crunchy.
5. If you want it softer like vadai make them slightly thicker.

Off this goes to
Madhuram
. Be warned this snack is very addictive, hard to control once you start eating.