It was one of those days, the pending grocery shopping had to be completed. A new Costco(a warehouse membership store) member (or for that matter an old one as well) can understand our need to visit the place at least once a week. I walk down the aisles taking in the new products, more than buying but that doesn't matter. The huge packets are way more than we can finish even in a year or even couple of years. The Dijon mustard in the fridge reminds me of the fact everyday with another one sitting in the pantry unopened. The rotisserie chicken though is a different matter, just the right size for a family of four if you decide to eat just chicken.
After the juicy fatty portions were consumed the breast got left behind. Not to worry, 2 recipes
Sailu's Capsicum Chicken
and
Soma's Mushroom Pepper Fry
have been tempting me and also gave ideas for using the bell pepper ready for picking in the garden.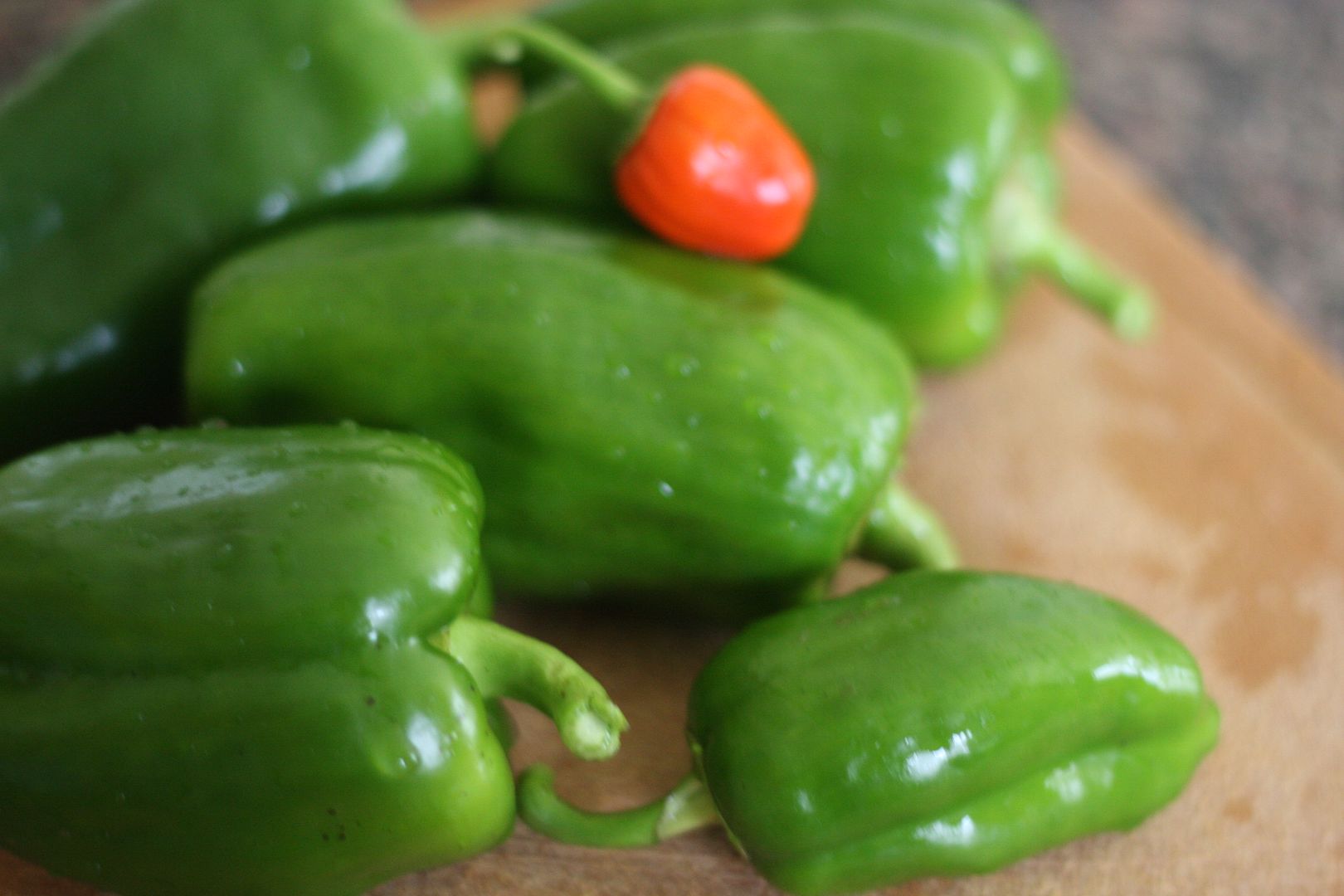 Since the chicken was already cooked putting this dish together was a breeze. If you are using raw chicken, cut the chicken to cubes and marinate them in a bit of corn starch, chili powder and salt. Heat a wok with oil and cook the chicken first and set it aside before proceeding with the recipe.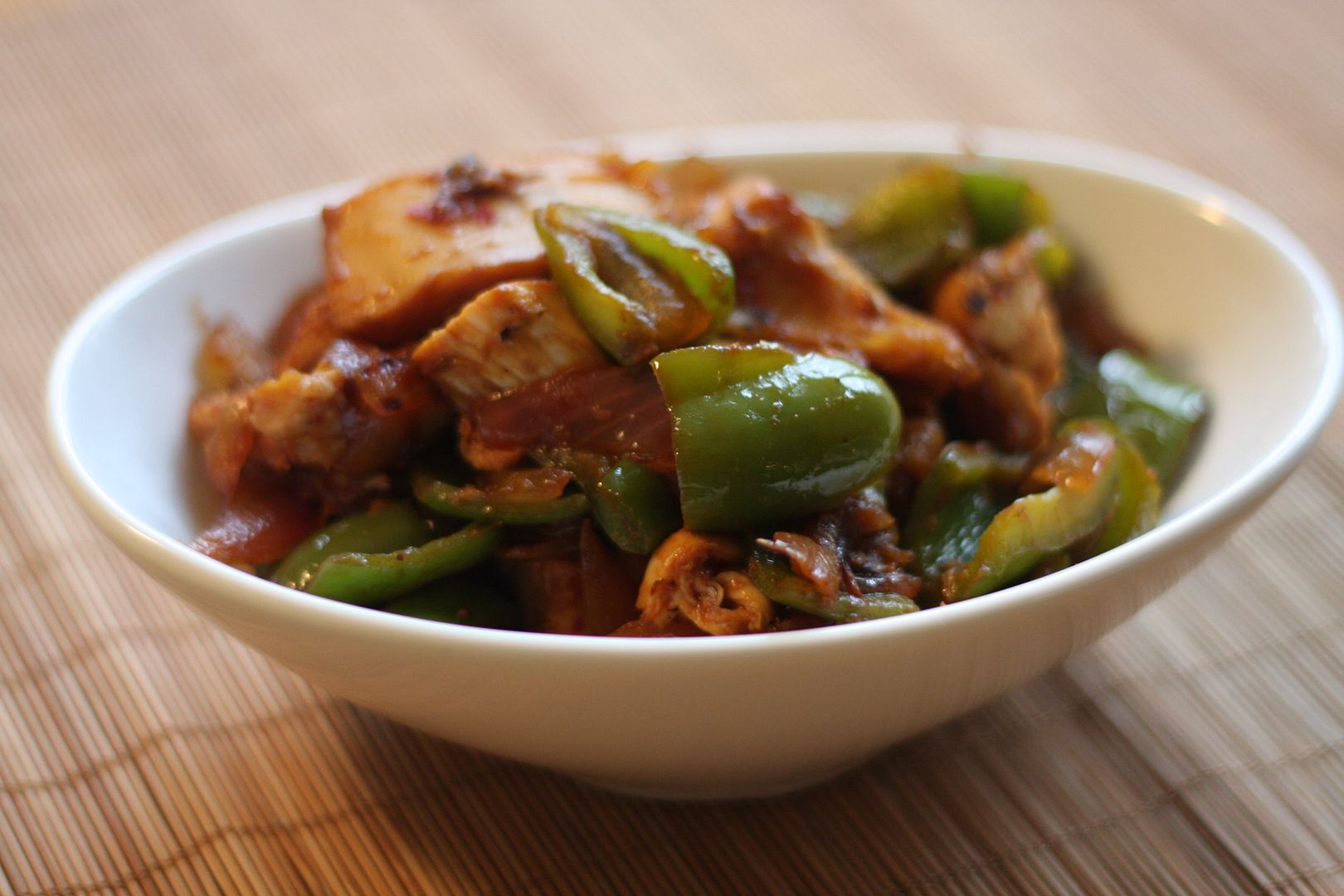 Chicken fry with bell pepper


1. 1 1/2 cups worth of cooked chicken cut in cubes
2. 2 cups bell pepper diced
3. 1/2 cup onion cut lengthwise
4. 1 tbsp tomato, chili garlic sauce (Maggi brand)
5. 1 tbsp chili sauce
6. 2 tsp oil
7. 4 garlic cloves sliced
8. 2 tsp grated ginger



Method


1. In a wok heat the oil and saute the onions till translucent, add the bell peppers and let them cook till soft.
2. Add the garlic and ginger and saute for a minute or two
3. Add the chicken cubes and let them saute for 2-3 minutes
4. Add the sauces and mix well. Saute till the sauces coat the chicken pieces well.

Serve with rice or even chapatis.