Does TLC help the garden grow better? I certainly think so. I am not sure if it was the weather or my absence that made the garden suffer! (I sure have high confidence in my abilities as a gardener don't you'll think?) The yeild has been much lower than usual and I have chalked it up to DH not giving the plants the TLC they deserved.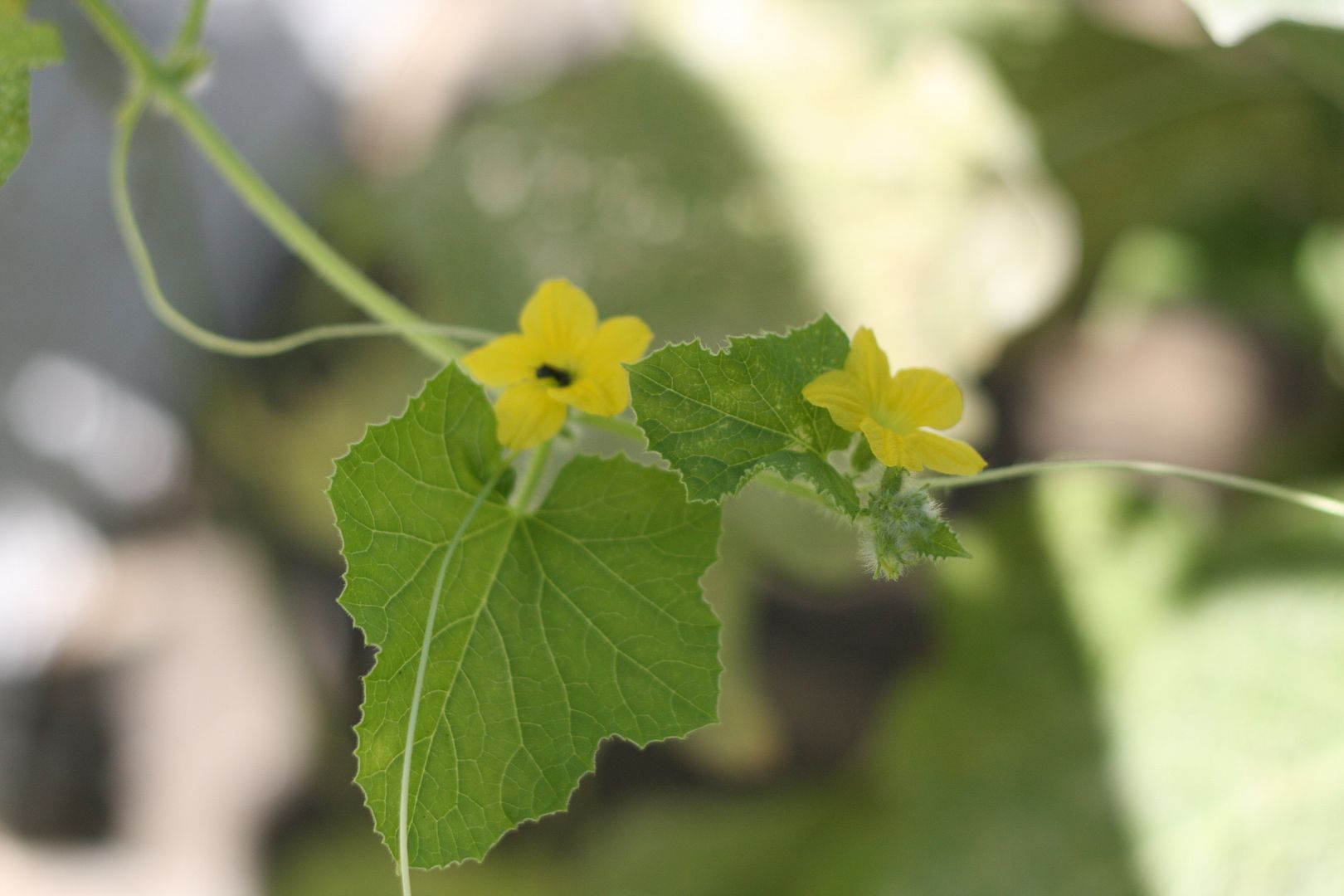 the flower
This plant is one that had started flowering early June but the bunnies that have multiplied exponentially kept chopping them off before they could turn into fruit. But surprise I notice a fruit hidden among the leaves of the eggplant plant.
Can you guess what vegetable or fruit this is?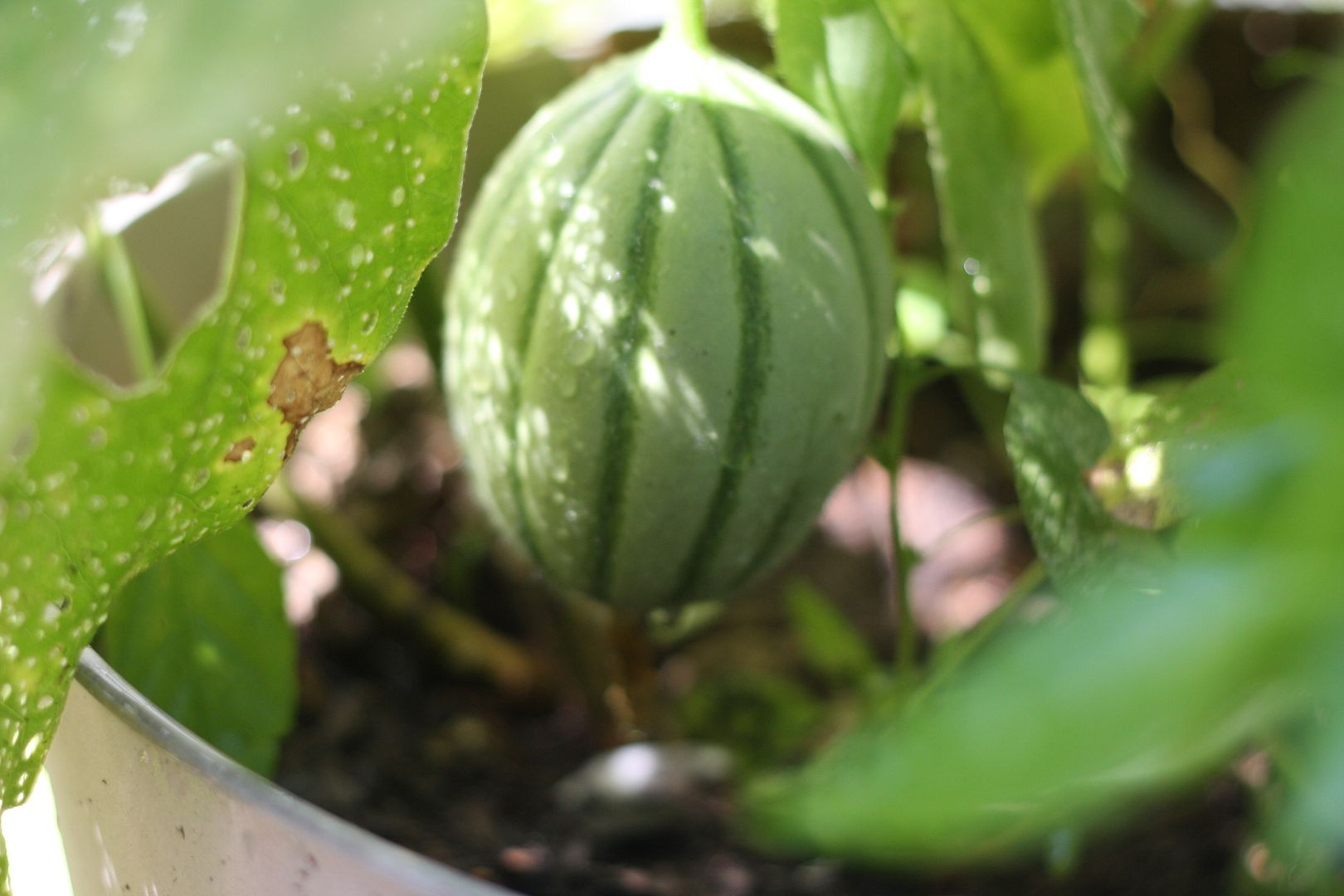 the fruit
While you guess I am off getting a delicious seafood recipe ready.