The name and idea for this dish comes from my neighbor/friend. There is this
strange
custom that you do not return someone's containers empty. Often apples or candies come in the containers while sometimes there are delicious goodies too. Just last week another friend brought over Thayir vadais and Lemon rice for Vinayaka Chaturthi when I had completely forgotten about the festival. So I am not complaining about it, no way.
The idea for this dish came out of this custom which had me and my neighbor exchange food for what seemed like an eternity, I reiterate am not complaining. It was interesting while it lasted. Like most North Indians I know her family was also fond of all things South Indian and in passing she mentioned that
Bisi Bele Bhath
was her husband's favorite. So the day I cooked Bisi Bele Bhath I took them some in a steel container. Disposable plastic containers work best but the food was piping hot so I used steel container instead. Days passed and I had completely forgotten about the container was surprised to see the container one cold winter night filled with fruits and another platter with doodh pedas. As I brought the platter inside I was wondering what would be a perfect dish to return the platter with. This went on for another 3 or 4 months.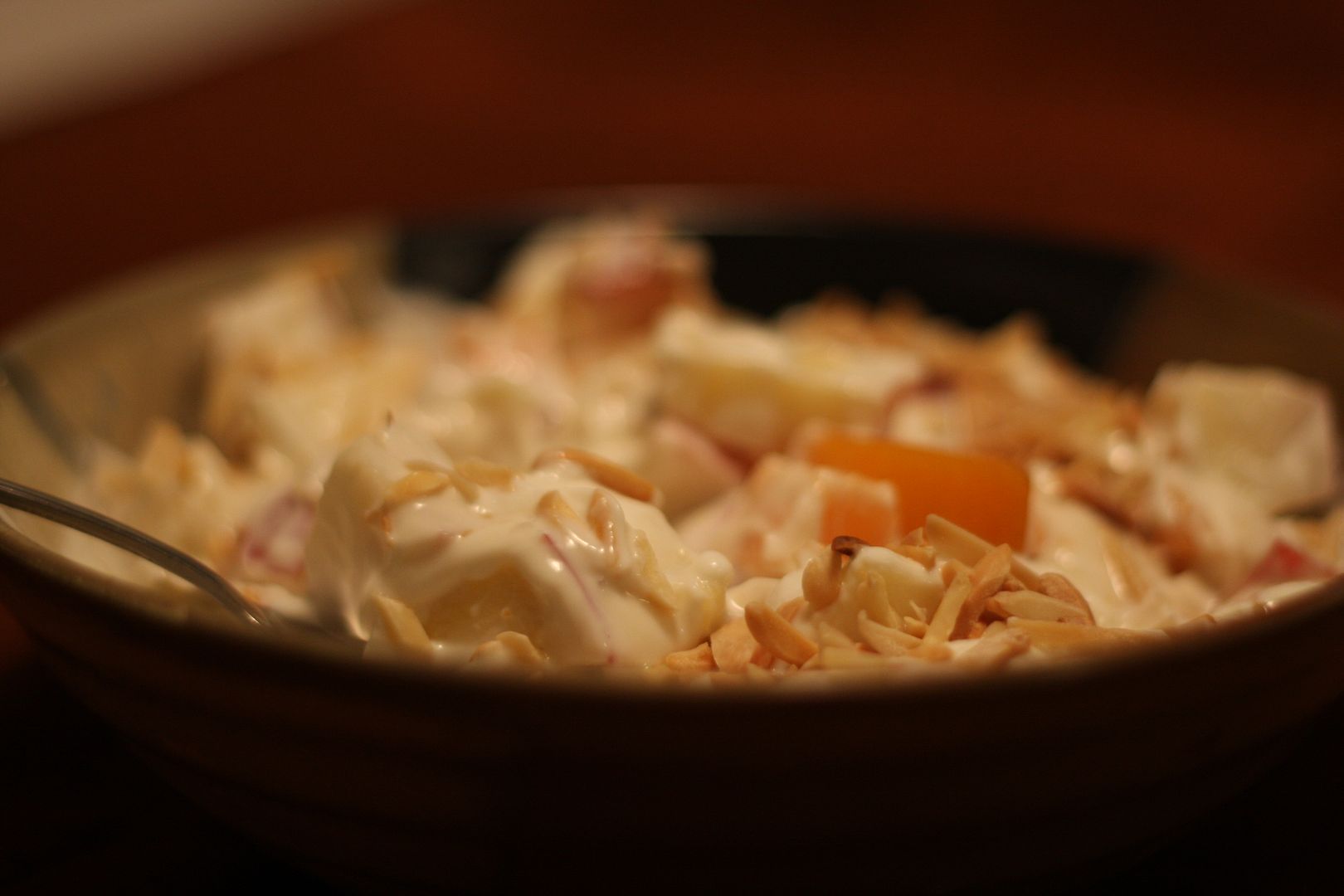 In this series of give and takes arrived "Fruit Cream" in her Pyrex container. It had cubed fruit pieces mixed in I think whipped cream. It was delicious to say the least. The kids absolutely loved it. What is not delicious when slathered in whipped cream you ask?
I wanted to make the dish but without the whipped cream and substitute with something a little less fatty Oikos Greek Yogurt I had on hand came in handy. Honey can be used in place of the sugar or the sweetener completely left out. This is a
sin
fat free dessert to be enjoyed anytime of the day and it takes hardly any time to put together.
Pictures for this post were shot by DD.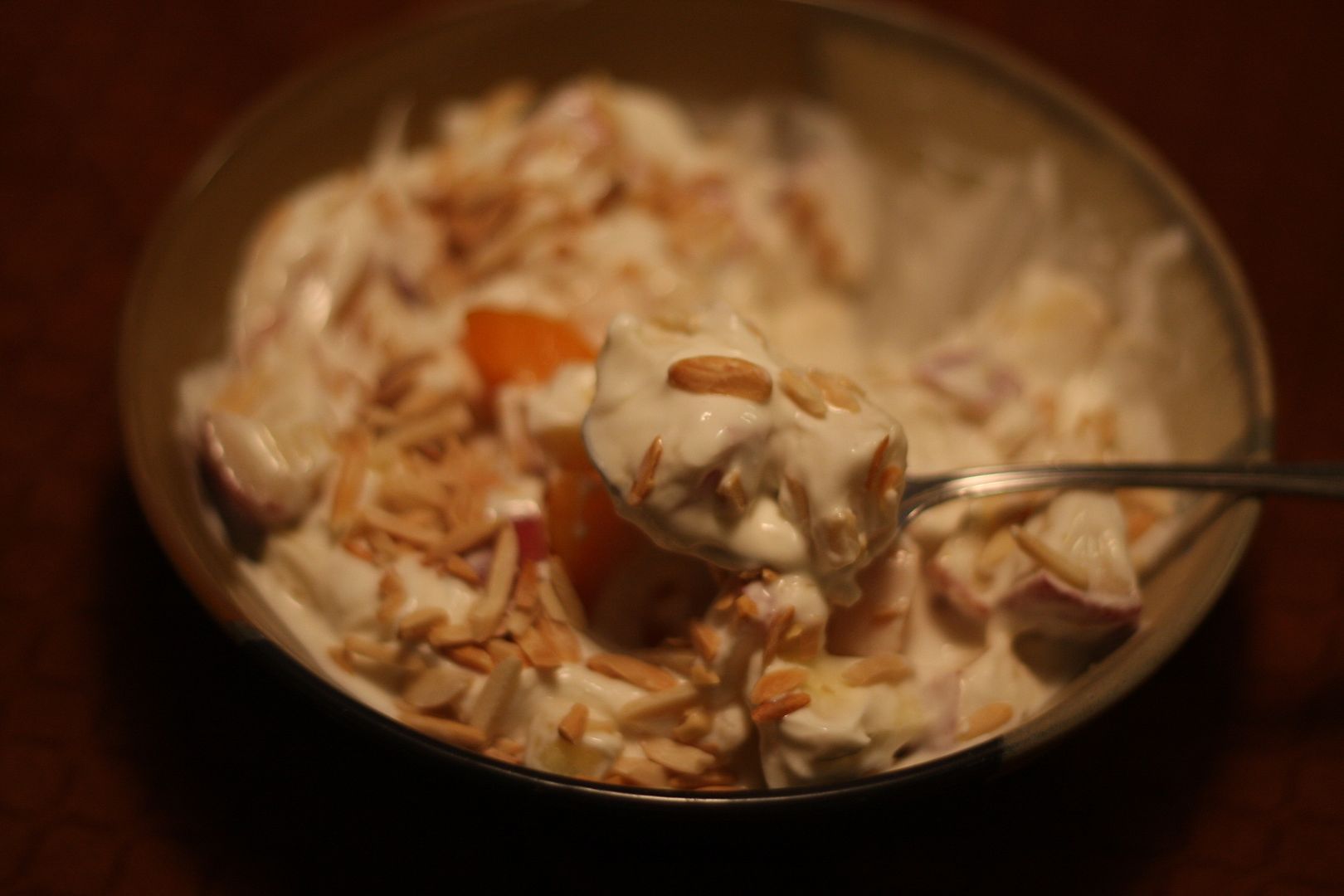 Serves : 4
Low Fat Fruit Cream
Ingredients
1. Fruits cut into cubes (I used peach, apricot and apple - cored)
2. 1/2 tbsp of turbinado sugar
3. 1 tbsp of slivered almonds lightly roasted (substitute with pistachios)
4. 1/2 cup Fat Free Greek Yogurt (I used Oikos)

Method
1. Toss the cut fruit with the sugar
2. Mix in the Greek Yogurt
3. Sprinkle the nuts on top and serve

Perfect dessert enjoyed by all in the house.
Picture Courtesy:
DD