What do you do when you have too much work to do? Even my biggest and happiest hobby - this blog has take a back seat. Try as I might I am still able to not make a regular appearance here. So what do we do? Increase our responsibilities and take on even more work. Yup! This time it was not my doing thankfully.
DD2 and DH decide that there is too much stress in the house or more importantly DD2 convinced her dad that she was lonely and wanted a companion and they went and got a puppy. End result, it is like having a new baby in the house. DD2 when she puts her mind to something just does not stop and DH blinked. Though having a puppy around the house is lots of work it is also soothing and unbelievable how something could possibly give love so unconditionally. There is a lot that a dog can teach us about selflessness, loyalty and forgiveness.
The amazing thing is the speed at which these little puppies grow up and learn things and bring so much joy.
Meet Zuko when he was 8 weeks old!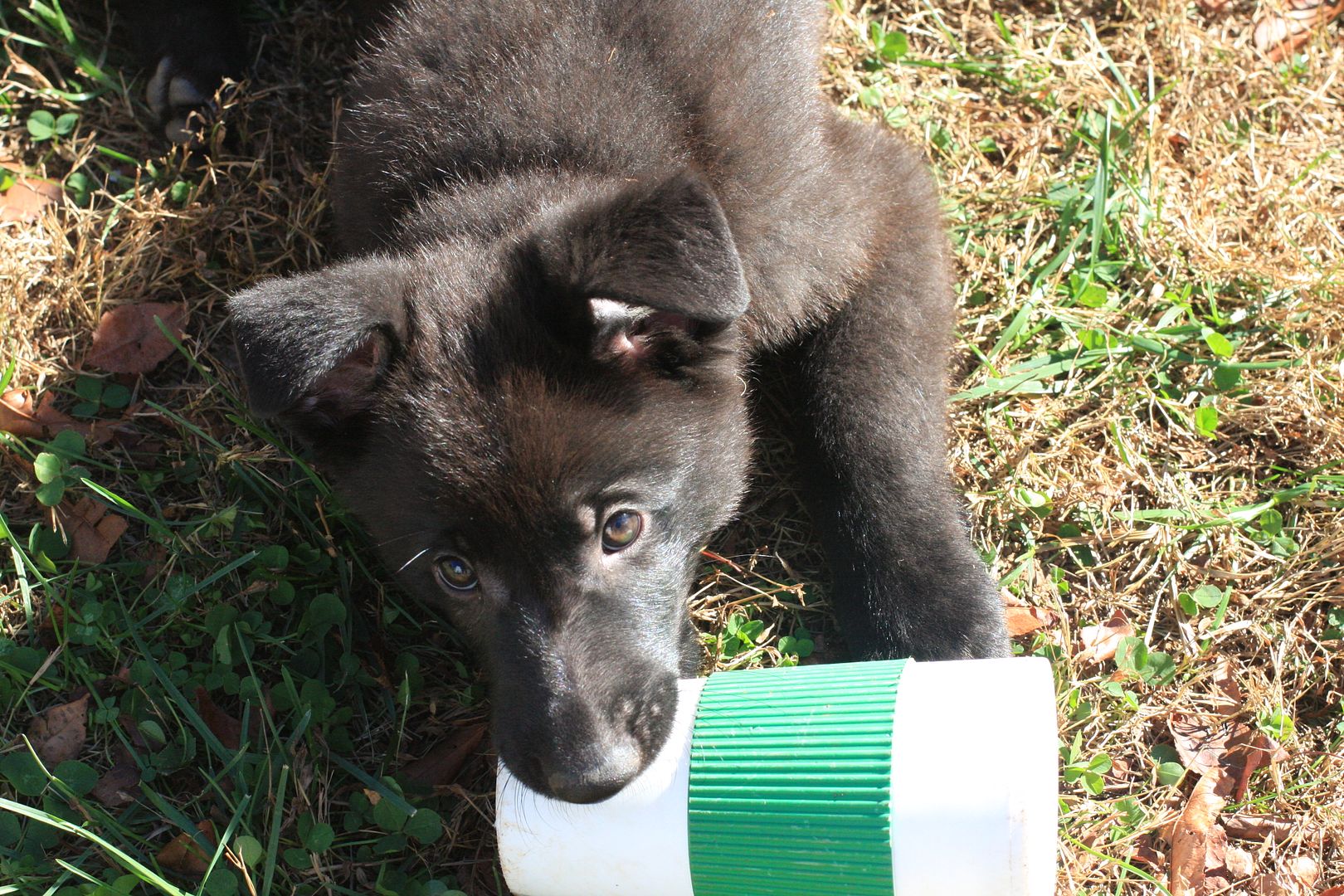 DD2 and her best friend.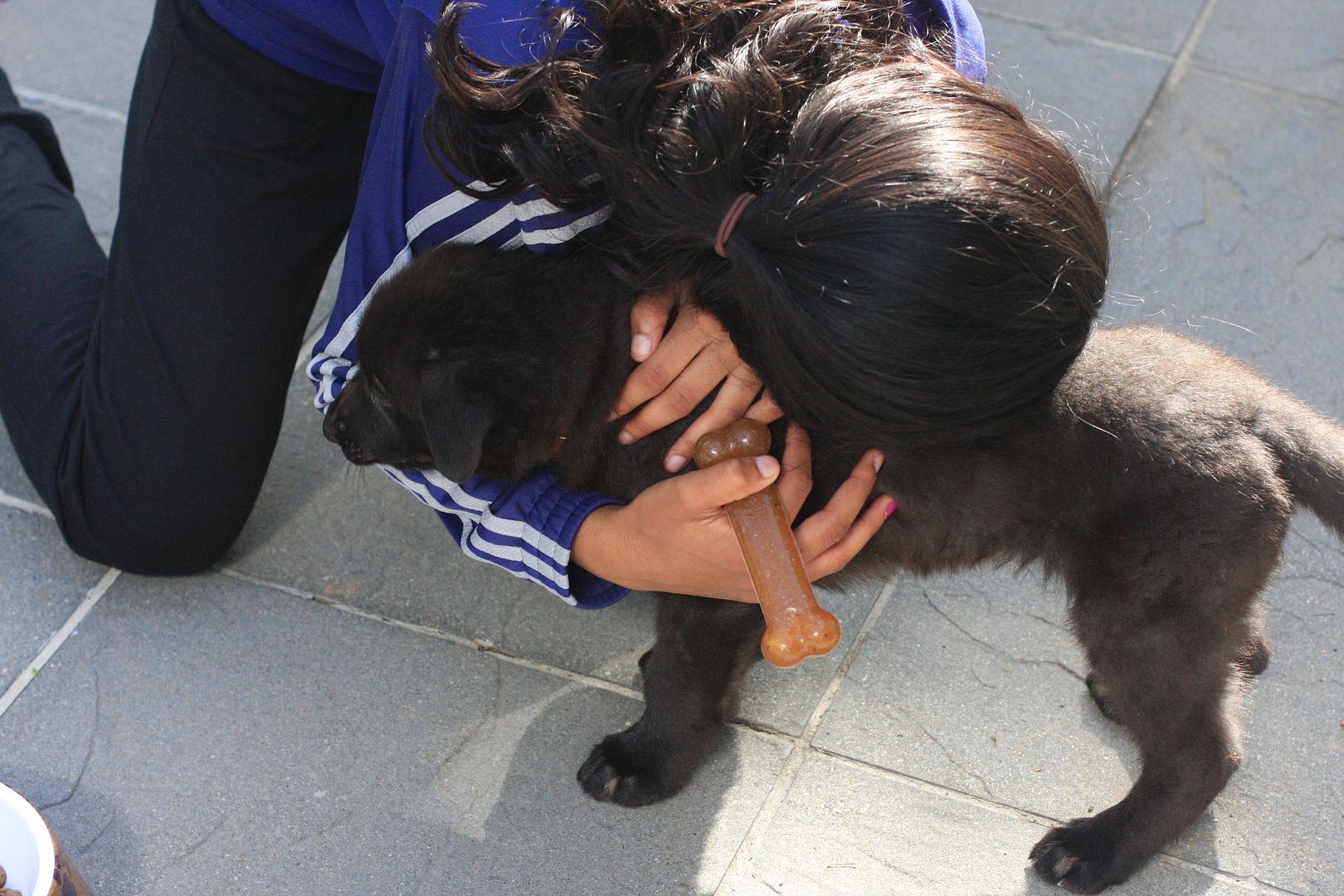 The puppy wakes us early in the morning and weekends doesn't matter to him as DD2 quickly realized. We are making her hold her end of the bargain and take care of the dog duties she agreed to.
Well anyway that is that. On to the recipe for today. All of us I bet have a bit of cabbage or some half used vegetable lying in the refrigerator. The left over can be salvaged before they hit the garbage and made into something delicious. I am sure there is some of that old dosai or idli batter in the back of fridge. With the batter and the left over veggies and some onions and some chili powder you are in for a treat. The cabbage that is hard to get excited about gets exciting when it becomes this spicy cabbage dosai. Can be made crispy or soft, spicy or not, jazz it up any way you like. Here is how you can make
dosai batter
.
Finely mince the cabbage, onions, curry leaves using a food processor.
Taking the spices and salt in a mixing bowl. Add the minced onion.
Add the omam/ajwain and the minced cabbage. Add the dosai batter.
Mix in the vegetables and the batter. Heat a griddle and add a laddle of batter and spread it in a circular motion to make the dosai.
Cook on one side till golden brown. Flip and cook on the other side.
Serve with chutney of choice.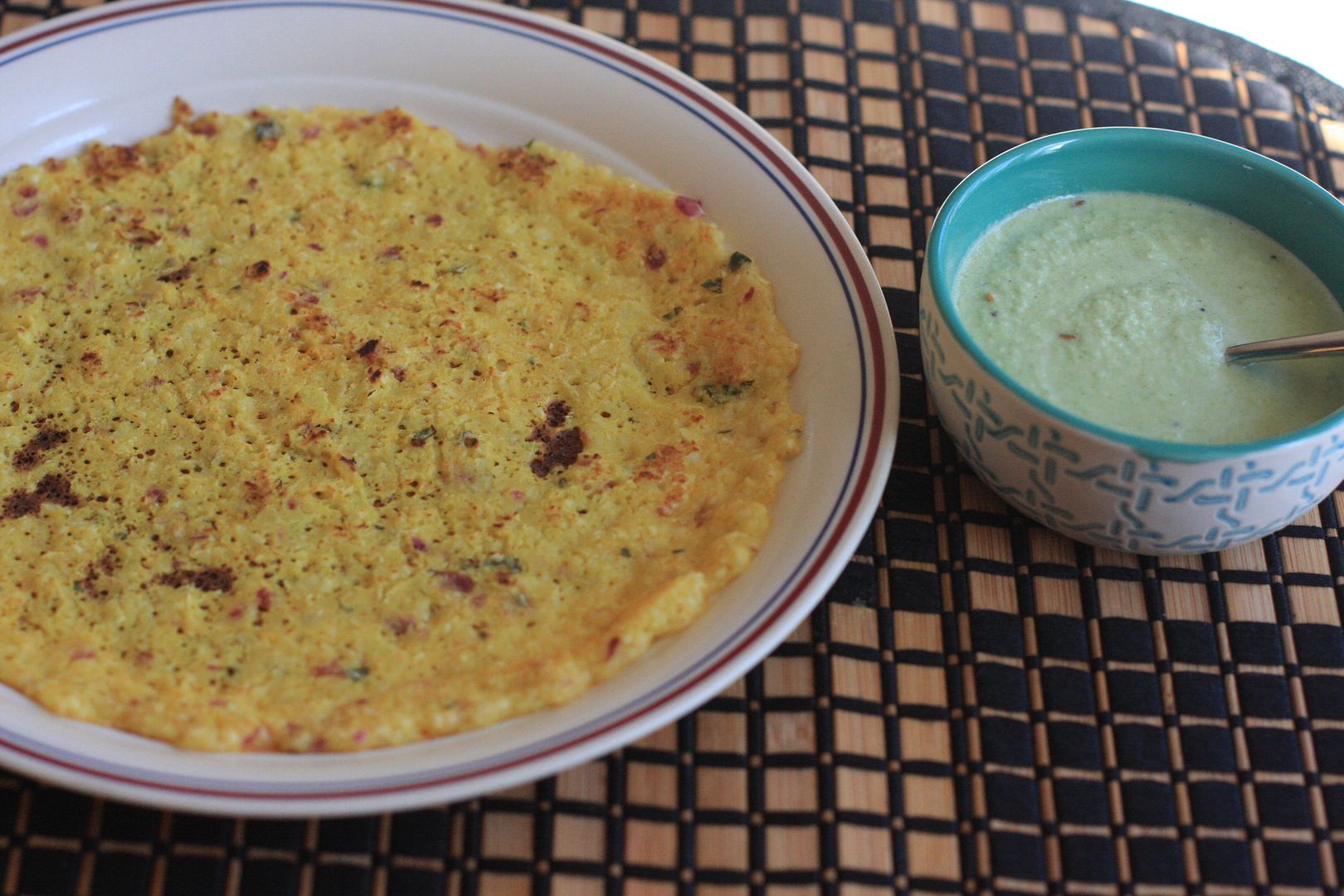 Spicy Cabbage Dosai
Preparation Time: 15 minutes
Cooking Time: 20 minutes
Ingredients


3 cups of dosai batter
1-2 cups of finely minced cabbage (or spinach or zucchini or broccoli or carrots)
1/2 cup of finely minced red onion
1/2 tbsp of grated fresh ginger
curry leaves
2 tsp of red chili powder or 3-4 finely minced of green chilies or to taste
1/2 tsp of turmeric powder
1/4 tsp of caraway seeds (omam in Tamil, ajwain in Hindi)

1/2 tsp of salt


oil for making dosai



Finely mince the vegetables using a food processor or blender (do not make a paste).
Mix the vegetables, spices, salt and the batter together to form a smooth batter. Add about 1/4 cup of water if the batter is too thick.
Heat a dosai griddle and spread a laddle of batter in a circular to form a thin crepe, drizzle oil on the sides. Cook on one side till golden brown.
Flip and cook on the other side till golden brown.

Serve with any chutney of choice. We had them with coconut chutney.
Like what you are reading? Subscribe!