These one meal bowls have become a favorite around our house, more for me because they are easy and require no special prep work. To make it extra special it is good to have a few topping up your sleeve as well.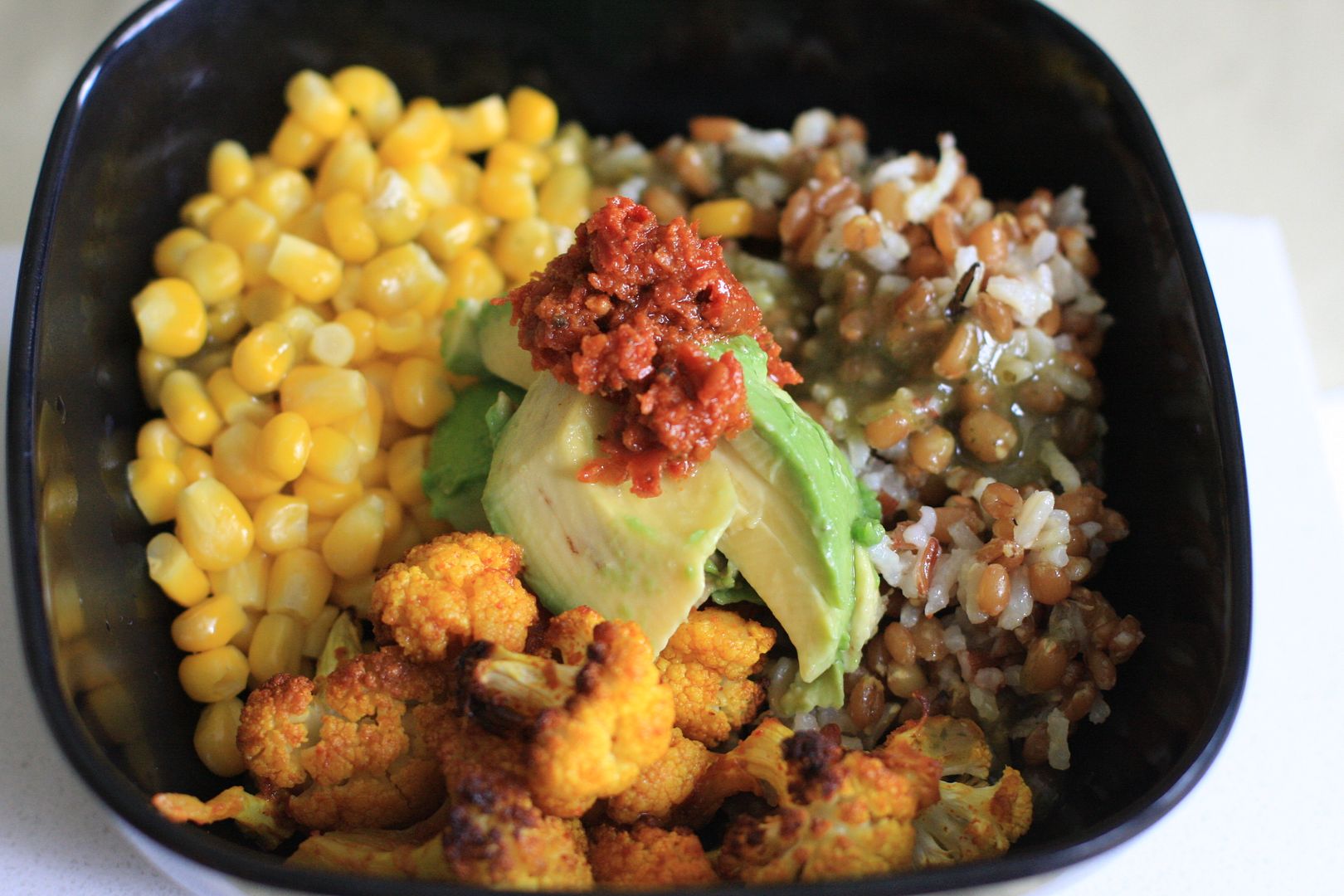 This quick roasted cauliflower is nothing fancy but they are great to do in a toaster oven if you do not want to fire up your big oven and heat up the whole house. Also once this goes in the oven it pretty much cooks itself.
Pat dry the cauliflower florets and toss them with oil, spices and salt.
Broil in a toaster oven for about 10 minutes on either side.
The lovely roasted cauliflower can be topping for a bowl meal or a filling for a sandwich or just an enjoyable snack.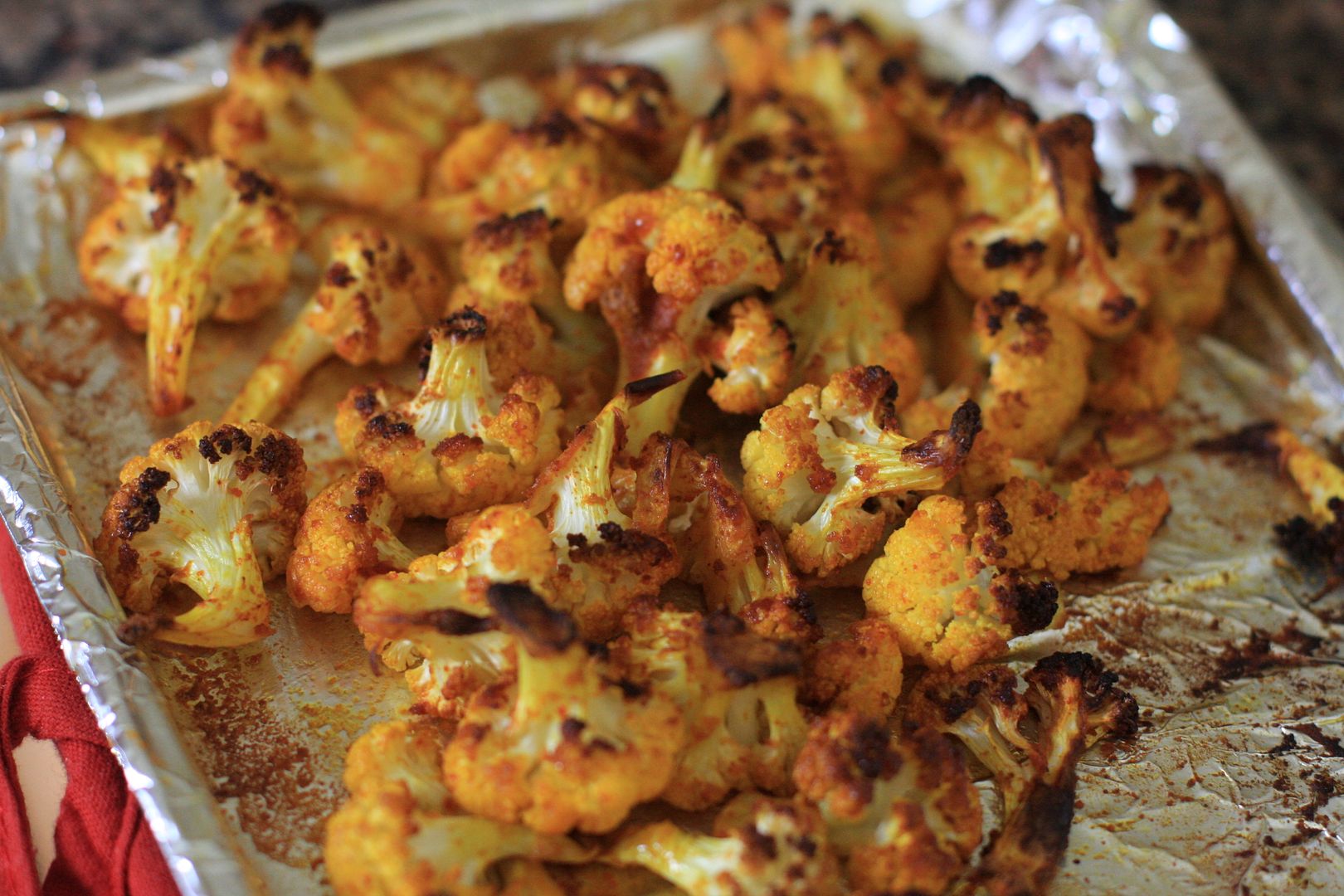 Quick Roasted Cauliflower
Preparation Time:15 minutes
Cooking Time:30 minutes
Ingredients


Half a head of cauliflower cut into florets slight smaller in size
1/2 tbsp of olive or any vegetable oil
2-3 tsp of chili powder or any spice powder of choice
salt to taste


Method


Wash the cauliflower florets and spread them out on kitchen towel so the water gets absorbed completely.
Add the cauliflower to a mixing bowl, add the olive oil, salt and chili powder. Toss well all the florets are coated well.
Spread the cauliflower florets on a roasting pan, place them in a toaster oven and broil them 10 minutes on one side flip them around and broil for another 8-10 minutes.
Let the roasted cauliflower sit on the sheet for a few minutes before serving.
Like what you are reading? Subscribe!