Pesto is one of those condiments that I did not warm up to immediately. Years of watching
Lidia Bastianich
cook basil finally made me get off the couch and give it a try. I was not disappointed. The freshness of the basil has a lot to do with the end result. I did not follow Lidia's recipe exactly and made a few changes obviously to make it a bit more spicy. I skipped the cheese.
Traditionally pine nuts are used for making pesto I had only walnuts so made use of those. Pine nuts are not only expensive they turn rancid pretty quickly so if you buy them to make pesto use them right away.
Here is my take on pesto,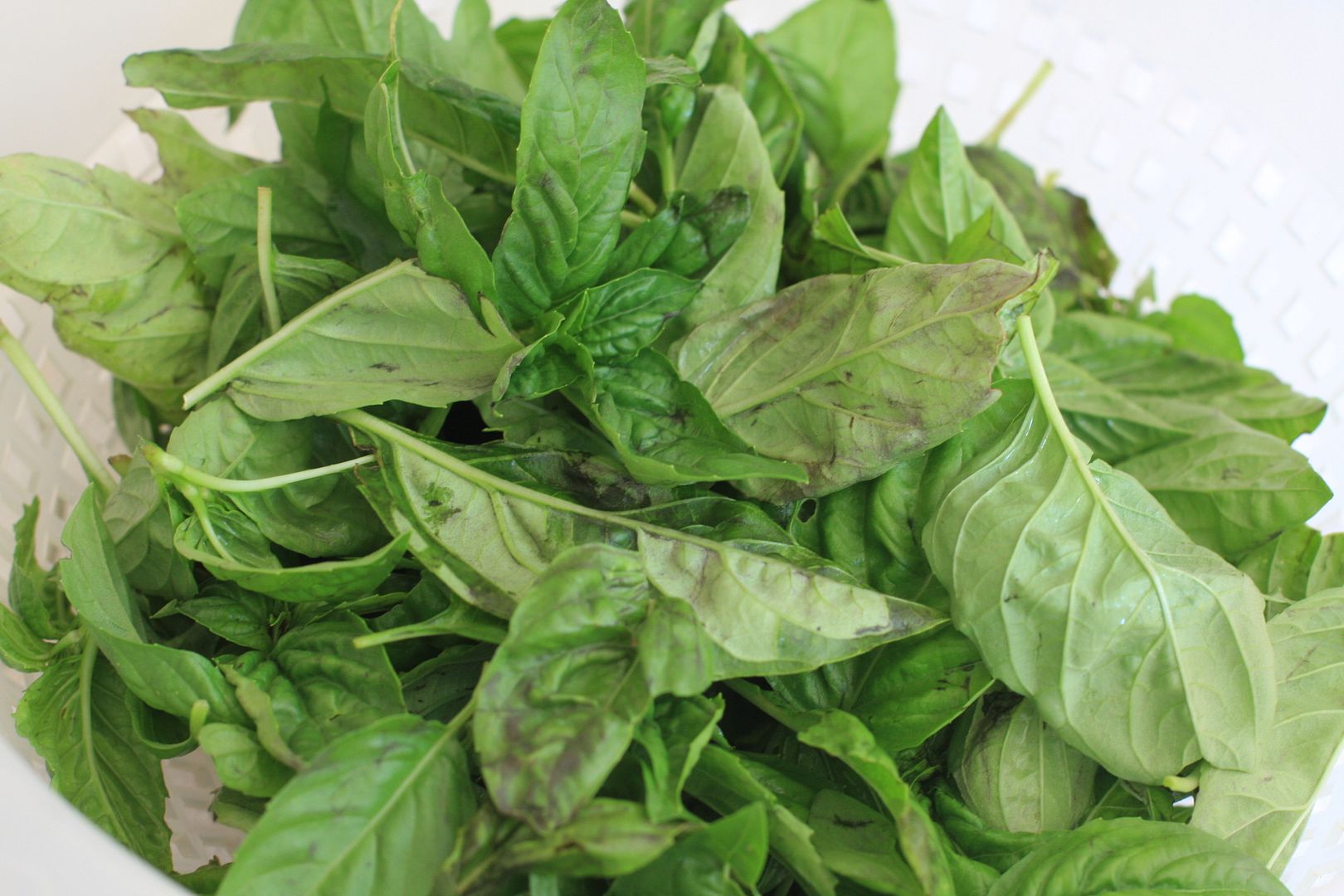 In a saute pan add oil, add 2-3 tbsp of pesto, cook for a couple of minutes. Add cooked pasta or noodles, toss to coat and serve.
Pesto - Basil and walnuts
Preparation Time:15 minutes
Ingredients


3 cups of washed and moisture removed fresh Basil leaves
1 cup of walnuts
3/4 - 1 cup of olive oil
2 green chilies (optional)
2 tsp of black pepper
salt to taste


Method


In a blender take the basil leaves, chilies, walnuts, salt and pepper and blend to a smooth paste with addition of olive oil at regular intervals.
Top of with more olive oil.
Use within 1-2 days of preparation for best taste. Pesto Noodles
Cook the pasta or any noodles of choice.
Heat a saute pan, heat 2 tsp of olive oil, add 2-3 tbsp of pesto or as required for the amount of pasta. Mix and cook for 2 minutes.
Add the pasta, toss to coat and serve hot. Sprinkle with cheese or coarsely crushed nuts of top before serving.
Like what you are reading? Subscribe!