Peanut chutney is always a favorite around our house especially when paired with idlis or dosai. It tastes great with rice as well. I usually make peanut chutney with red chilies like this
thick peanut chutney
or slightly watery one as well with tamarind instead of the lemon juice.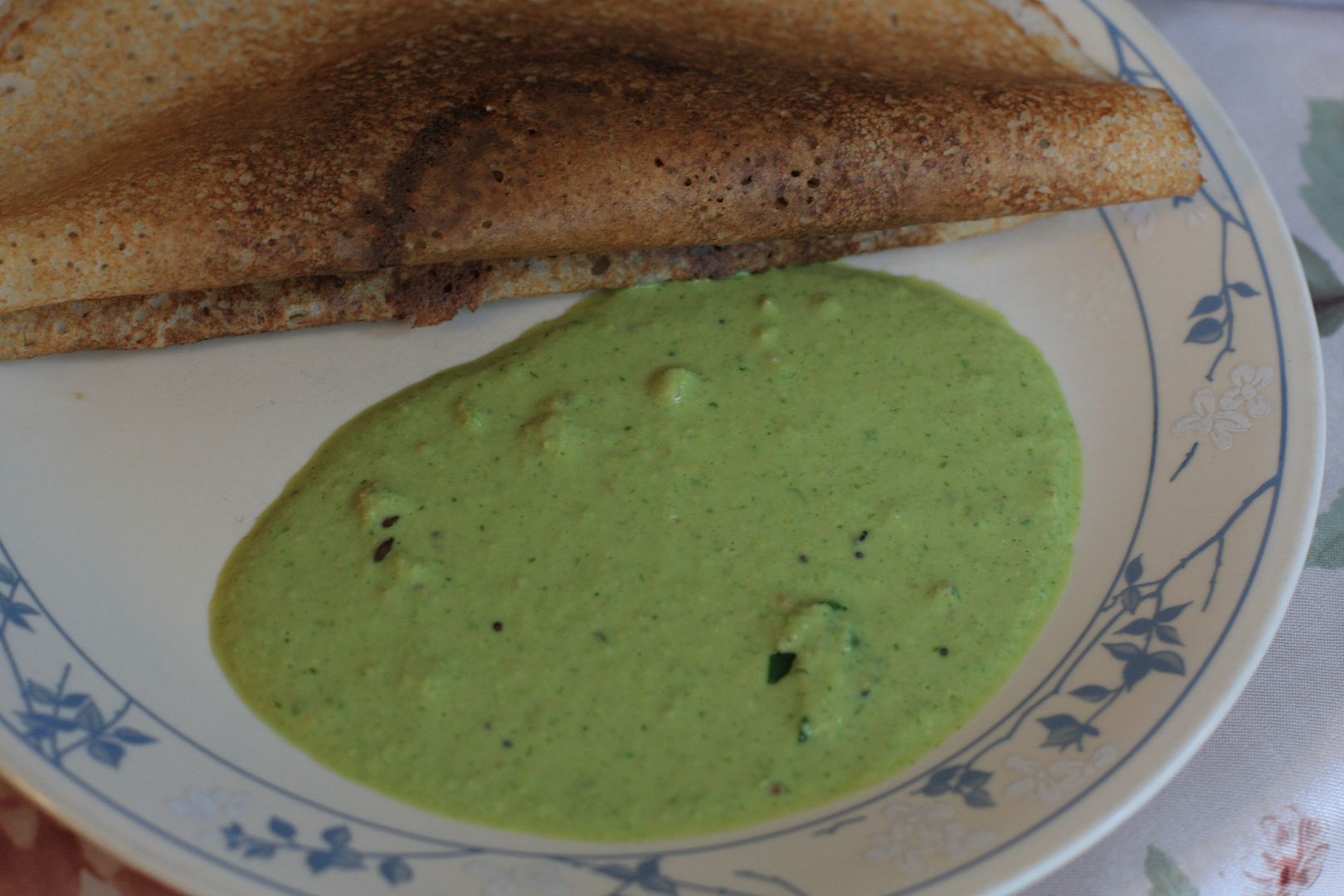 This chutney is slightly different. There is a story behind this one. A colleague had brought idli and chutney to share to the office. Enjoyed a couple of them with the slightly spicy but delicious chutney. I had made the assumption that it was coconut chutney. It had the coconut chutney white color, with specks of green and slightly thick. So when I casually mentioned that her coconut chutney was delicious. She shook her head and said that it was peanut chutney and did not have any coconut in it. I have been under the impression that the taste of peanut is very hard to escape especially when it is blended. Boy was I wrong.
Roast the peanuts, remove the skin and take it in a blender.
Take the ginger, coriander leaves and green chilies along with the salt. Add the required amount of water an blend to a smooth or slightly coarse mixture.
Prepare the seasonings and add to the blended mixture.
The trick is to not roast the peanuts too much. Just enough to roast but not too much that they start turning brown. Remove the skin completely. Add a pod of garlic if you wish. The ingredients are the same as that of regular coconut chutney. The mixture can be blended to a coarse thick mixture. A couple of tbsp of grated fresh or frozen coconut can also be added. Increase the water slightly while blending the chutney for a slightly water chutney.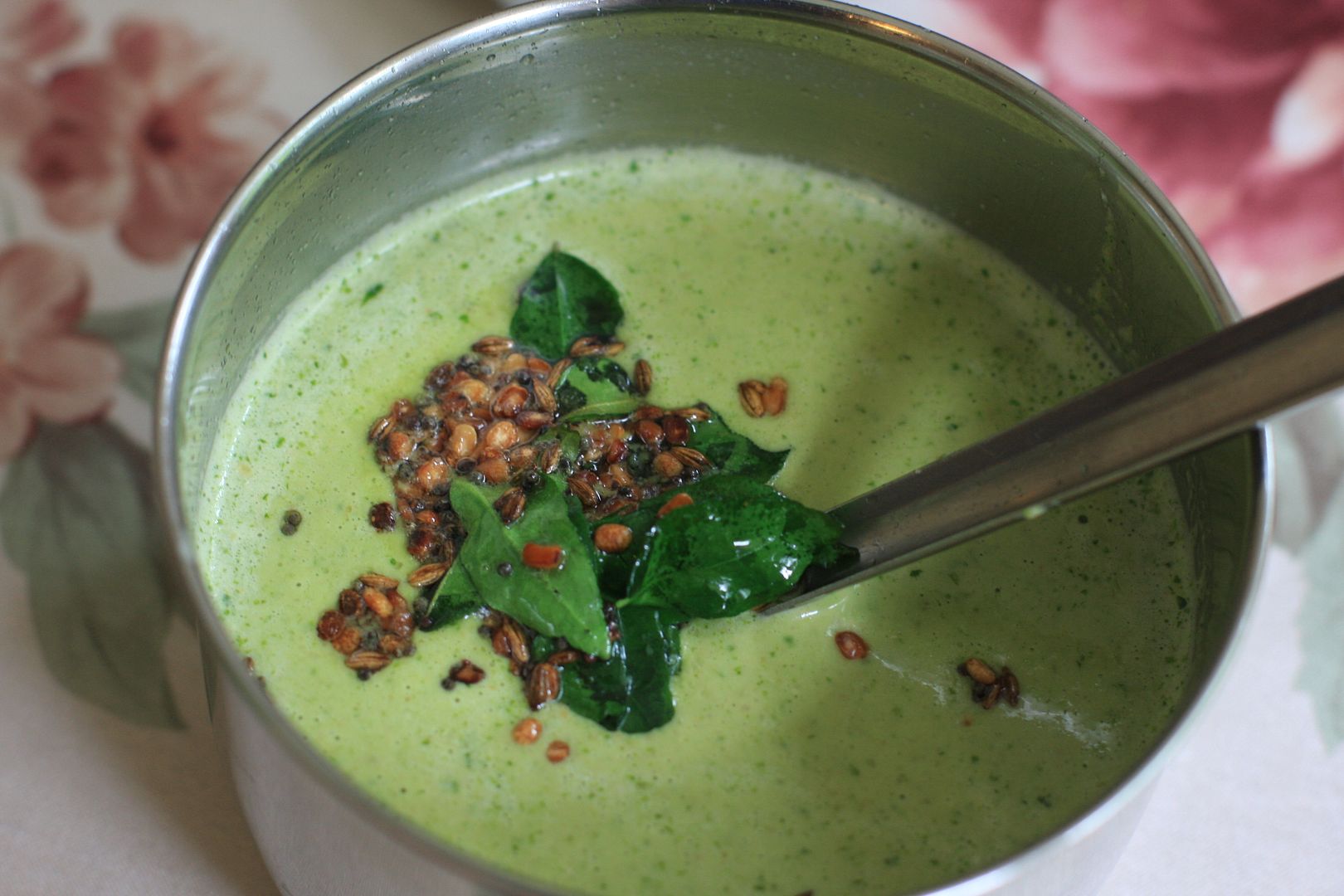 Peanut Chutney with Green Chilies
Preparation Time:5 minutes
Cooking Time:10 minutes
Ingredients


1 cup roasted peanuts
1/4 cup roasted chick peas (pottu kadalai) (optional)
1 clove of garlic
1 inch of ginger
4-5 green chilies
2 handfuls of coriander leaves
salt to taste
1/2 tsp oil
seasonings: 1 tsp split urad dal, cumin seeds, mustard seeds , curry leaves


Method


Roast the peanuts till they are just about roasted. I used a toaster oven. Remove the skin and set aside.
Add the coriander leaves, ginger, roasted chick peas if using and green chilies. Add salt.
Add just enough water to blend to a coarse mixture or add slightly more water and make a smooth watery mixture.
In a pan add oil, add the split urad dal, when it turns slightly brown add the cumin, mustard seeds. Add in the curry leaves. Pour over the chutney.
Goes well with rice or idli or dosai.
Like what you are reading? Subscribe!