Tomorrow is an important day, a day like it comes only once in a century. It is of course Pi day because the calendar matches the mathematical digits represented in Pi. It will be 3/14/15 which is the numerical value of Π. I hear lot of people bakes pie to commemorate the day and here I am with a blog post made with pita, how appropriate ;)
Breakfast is the most important meal of the day. Yeah! Yeah!. Where is the time you say? Breakfast does not have to be elaborate but if it is filling and tasty who can say no! It is also gives enough energy to keep you going till lunch time. The bread aisle in the grocery store these days is loaded with all kinds of breads including naans, flat breads, pita breads and what not. Make them with your bread of choice or drop the bread altogether and make a meal of just the scrambled eggs and that works great too.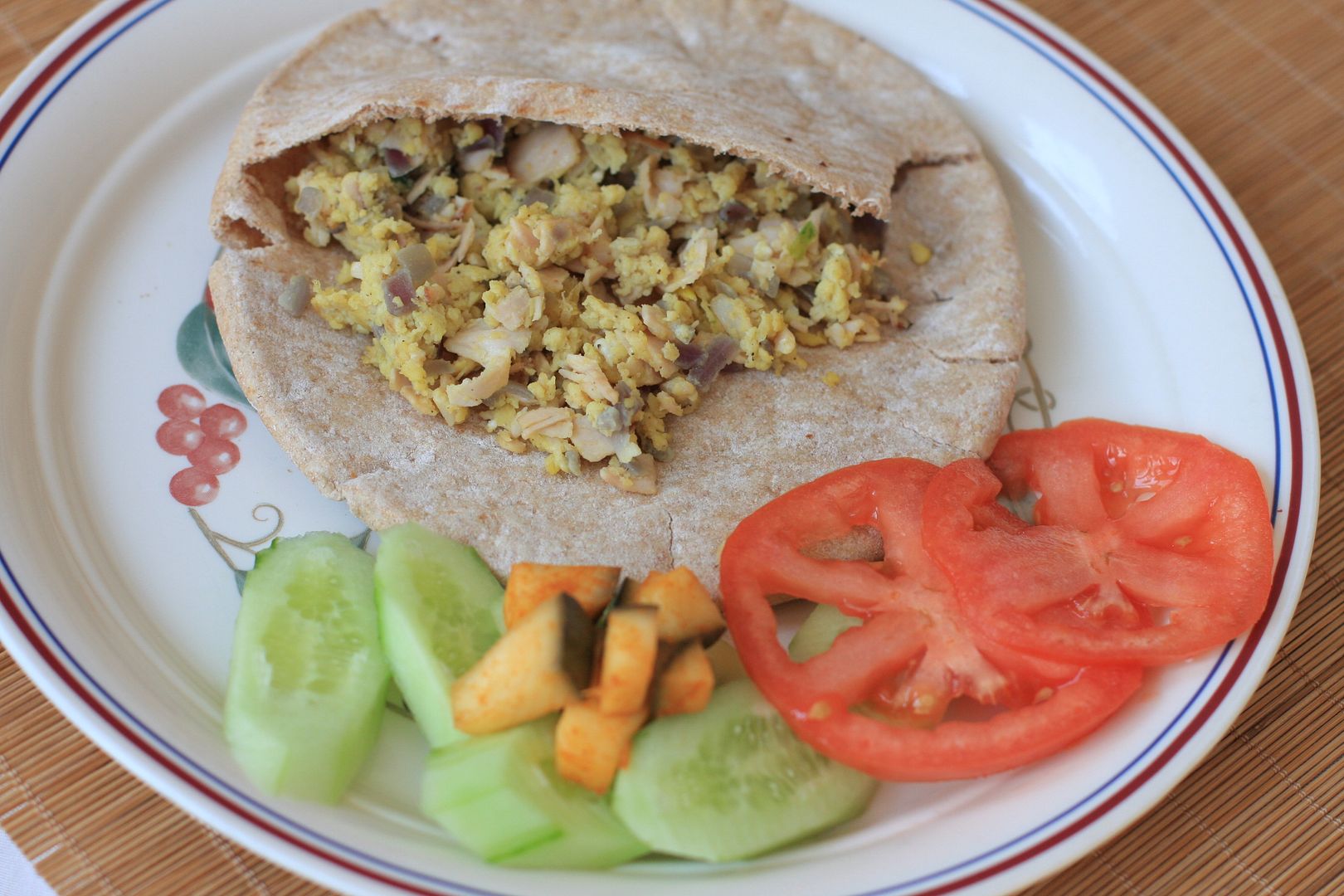 Scrambled eggs always remind me of my time in the hostel when I was in high school. Eggs were considered extra and the mess boys took down the account of the number of eggs we ate and the payment was usually settled at the end of the month. The reason I can't forget those scrambled eggs, because I still consider them among the tastiest. Nothing fancy, just onions and bright red chili powder made these simple scrambled eggs something special altogether.
On weekends when I am either late to make breakfast or not overly enthusiastic and lazing around DH makes scrambled eggs especially when we have some pita bread read to go. These scrambled eggs in a rolled up warm tortilla will be good too. I had some smoked turkey which we had picked up from the grocery store the previous day and the decision to add it to the scrambled eggs was a good one. If you'd rather not add turkey to your eggs, diced mushrooms or broccoli cut into small pieces can be used.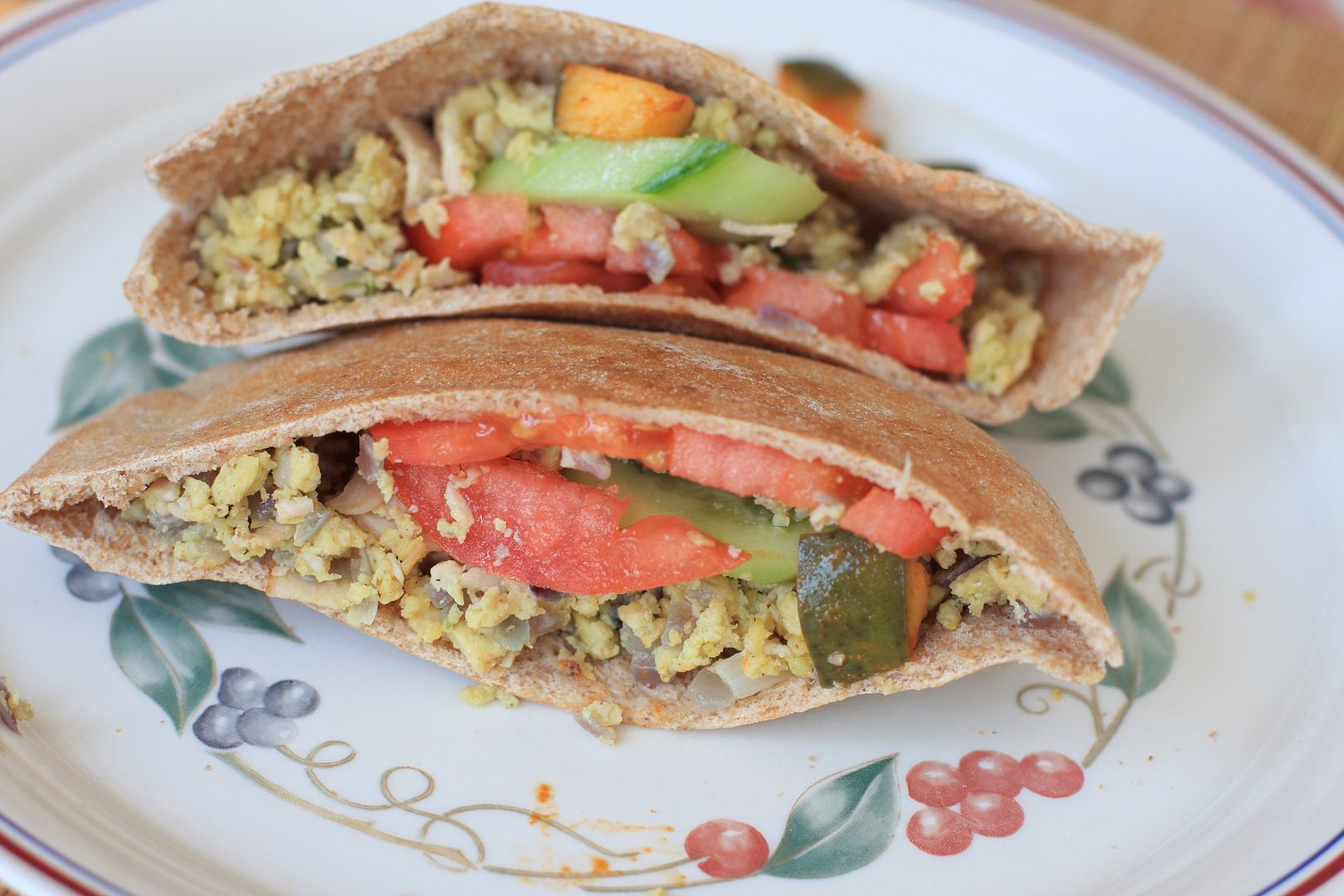 Scrambled Eggs with Smoked Turkey in a Pita
Preparation Time:10 minutes
Cooking Time:15 minutes
Ingredients


4 Eggs
1/2 cup diced red onions or shallots
5-6 green chilies cut into rounds and shaken to remove the seeds that fall out
1 tsp black pepper powder
5-6 strips of smoked turkey cut into small dices
salt to taste
2 tsp of oil
4 pita pockets
sliced cucumbers
sliced tomatoes

Method


In a wide mouthed pan or saute pan, heat oil and when hot add the onions and green chilies and saute till the onions start to turn brown.
Add the diced turkey and let cook for 3-4 minutes.
Beat the eggs till it is nice and frothy, add the pepper powder to it.
Pour the beaten eggs to the onion mixture and with a spatuala keep stirring till the eggs are completely cooked.
Warm the pita pockets in a toaster oven or on a stove. Cut the pita on one side in half to expose the pockets, add in the sliced tomatoes and cucumbers and fill the pocket with the scrambled eggs.



Like what you are reading? Subscribe!