I have made
blueberry muffins
and have made
corn muffins
so when I came across this Blueberry Corn Muffin in a Willams Sonoma cook book did not want to pass up the chance of making it. For a short time last year I made muffins every week. It takes less than 20 minutes to bring everything together and the oven does the rest. Like all good intentioned projects this one did not last long.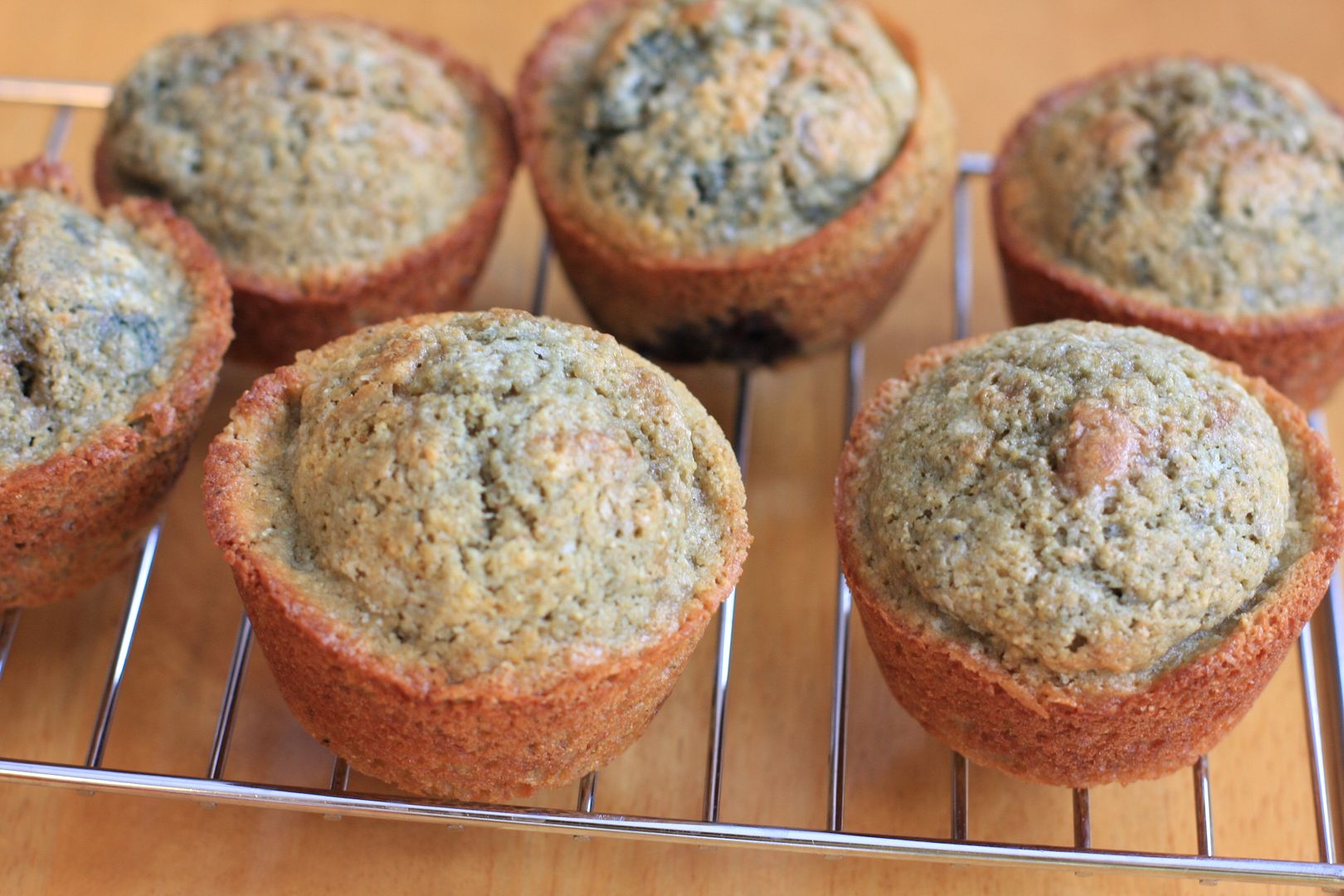 The recipe uses just blueberries. I did not have enough so add some dates along with the blueberries. Since dates are naturally sweet I reduced the sugar by 1/4 cup. I have had many baking failures usually when the middle of the muffin or cake does not cook through. This is usually because there is slightly more moisture than required. So I have learned to leave the wet ingredients in a recipe alone and just play around with the dry ingredients.
The recipe in pictures,
Get the dry and wet ingredients for the muffin ready.
With a eggbeater or whisk, beat the eggs till frothy and then whisk together the milk and butter. Add the wet ingredients to the flour mixture.
Use a spatula to gently mix the flour to the egg mixture. Add the blueberries and dates and fold it into the batter.
Once mixed add the batter to greased muffin pans.
Sprinkle sugar on top and bake in a preheated 400F.
Cool for 2 minutes, remove and cool on a wire rack.
Unlike the regular wheat flour muffing the corn meal gives this muffin a bit more texture and a slightly earthy taste. The recipe called for all unbleached all purpose flour and I normally don't have all purpose flour but there is white whole wheat flour so I used that. Since I almost always use whole wheat flour we can't barely tell the difference in baked products. What kind of flour you use is based on what you like and what you have on hand.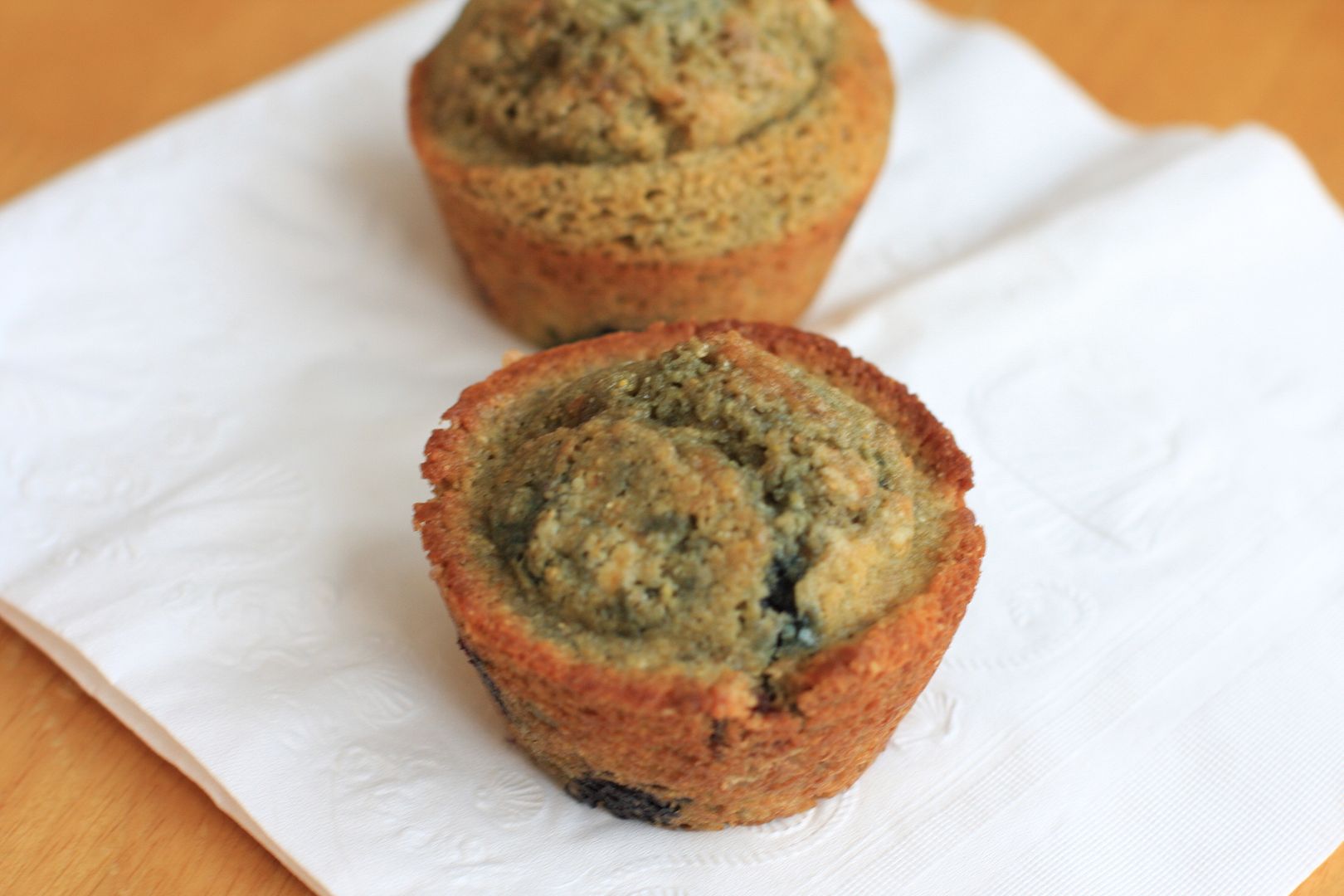 Blueberry and Dates Cornmeal Muffins
Preparation Time:20 minutes
Baking Time:15 minutes
Ingredients


1 1/2 cups of unbleached white whole wheat flour (can use unbleached all purpose flour)
1/2 cup of finely ground corn meal
2 tsp baking powder
1/2 tsp baking soda
a pinch of nutmeg
2/3 cup packed golden brown sugar (I used slightly less than 2/3 cup of raw cane sugar)
1 cup whole milk
6 tablespoons salter butter (if using unsalted butter add 1/2 tsp of salt) bring to room temperatue
1 cup of fresh or frozen blueberries (I used 3/4 cup of frozen blueberries + 1/4 cup of pitted chopped dates)
2 tbsp raw sugar (mixed with cinnamon if you prefer)


Method


Preheat oven to 400F.
Whisk together the dry ingredients flour, baking powder, baking soda, nutmeg in a mixing bowl.
Using a egg beater or whisk, beat till the eggs are nice and fluffy. Whisk the butter and milk together.
Add the wet ingredients to the dry slowly and mix together gently using a spatula till it is moistened.
Fold in the berries and dates to the batter.
Spoon the batter into the prepared muffin pans (lined with paper cups or greased) filling about 3/4 of the way.
Sprinkle the sugar on top and bake for 15 - 18 minutes till a toothpick/skewer inserted comes out clean.
Cool in the pan for 2-3 minutes and then remove them to a rack.
Tastes great while still warm.



Like what you are reading? Subscribe!