I have learned a little something about baking after all these years of trying to substitute one thing for another and the final product not turning out as expected. It is always best to stick to recipes for baked goods and when a substitution is done it should not deviate much from the original ingredient.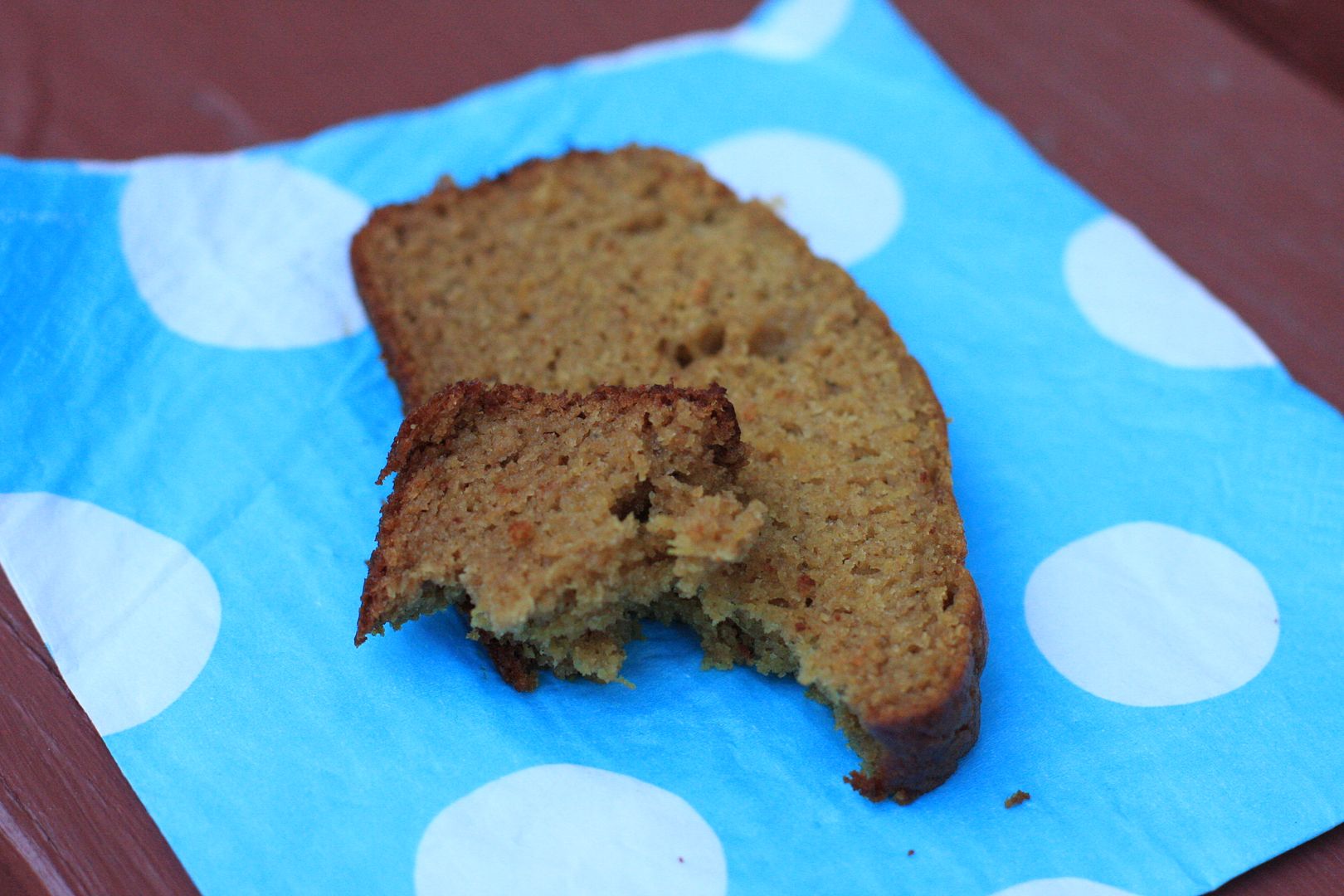 I came across this
Olive Oil Pumpkin Bread in the Washington Post Food Section
. As I saved the paper I knew I was going to make it with Acorn Squash instead of the the pumpkin. I had an Acorn Squash sitting on the counter top ready to be used.I roasted the Acorn Squash for the puree. Roasting squash or pumpkin is a very easy process. Look here for
how to roast Squash and extract the pulp/puree
.
Whisk together the dry ingredients. Beat the eggs till it is nice and frothy.
Add palm sugar to the egg mixture.
Add honey and the squash pulp.
Add olive oil and mix them all together.
Pour the batter into a greased 9 inch rectangular pan. Bake for 50 minutes till a skewer inserted comes out clean. Cool and cut into slices.
This is an easy bread to make, soft and delicious and not too sweet.
Olive Oil Squash Bread
Preparation Time:20 minutes
Cooking Time:55 minutes
Ingredients


1 1/2 cups of whole wheat flour
1 tsp baking soda
1/2 tsp baking powder
1/4 tsp of nutmeg powder
1/4 tsp of powdered dried ginger
1/4 tsp of salt
1/2 cup of palm sugar (substitute with brown sugar)
1/4 cup honey
1/3 cup of olive oil
2 Eggs
1 cup of Acorn Squash puree


Method


Preheat the over to 350F.
Whisk together the dry ingredients - whole wheat flour, baking soda, baking powder, nutmeg and ginger powder.
In a cup beat the 2 eggs till it is nice and frothy. To this mix in the sugar, honey, squash pulp and olive oil. Mix them altogether.
Add the egg mixture to the dry ingredients and mix it till fully mixed using as few strokes as possible.
Grease a 9inch baking pan and pour the batter in.
Bake for 45-55 minutes till a skewer inserted comes out clean.
Cool on a wire rack till ready to slice.
Like what you are reading? Subscribe!