I usually make stir fries with just a few ingredients - mustard seeds, curry leaves seasoned in oil, sauteed onions, red or green chilies first followed by the vegetable and the end result is fresh and good. Sometimes when we want a bit more oomph we go with this method of using powdered spices. Not that much difficult than the usual stir fry. Just roast the spices, powder them and add towards the end of the cooking process for a slightly sophisticated (IMO) poriyal.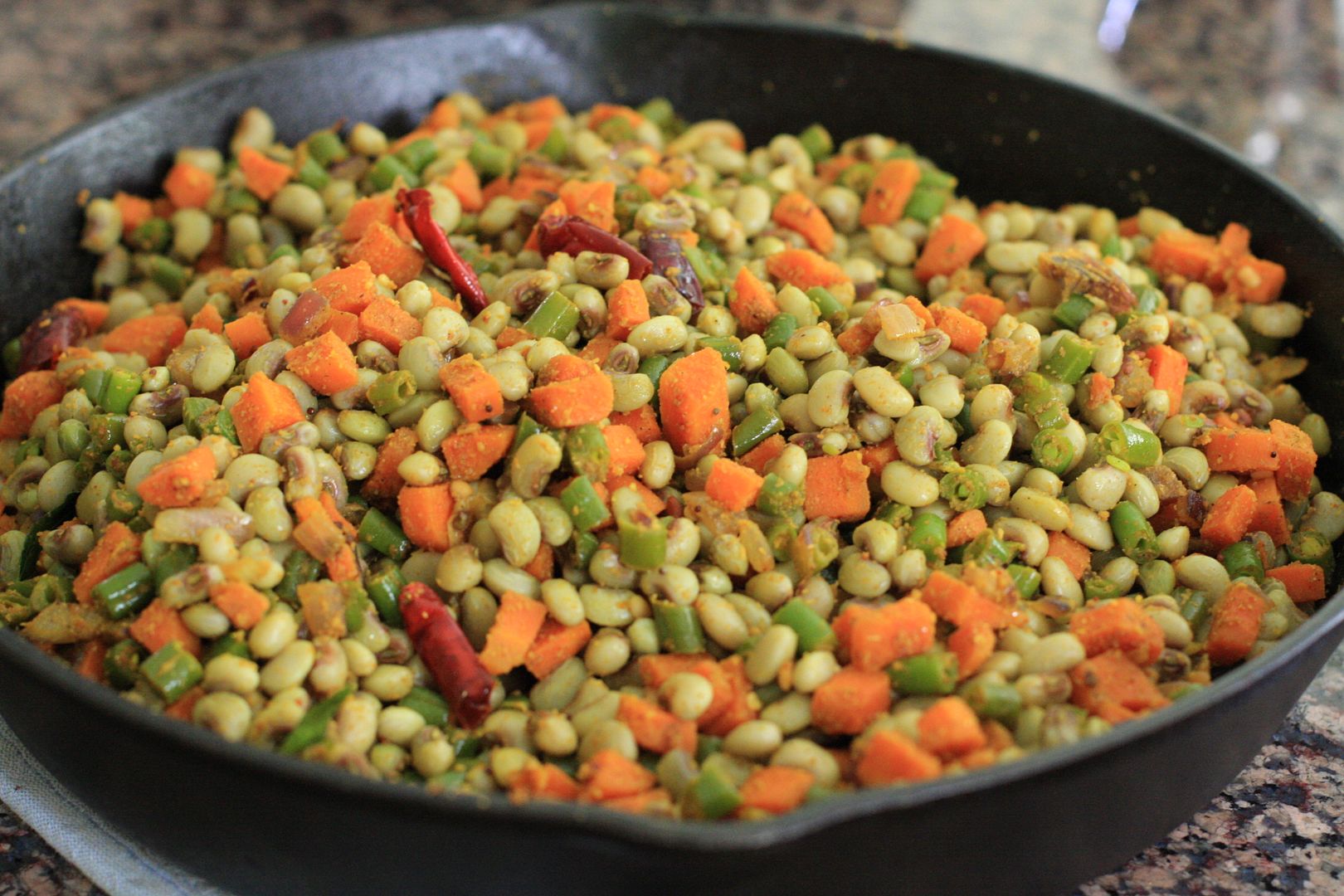 The same spice powder can be used for most vegetables. It also works good in carrot,green beasn and peas (or fresh beans) poriyal.
Saute the eggplants till they are cooked. Roast the spices.
Roast the coconut and combined with the other spices powder to a fairly smooth powder.
Add the spice powder, saute for a few more minutes till done.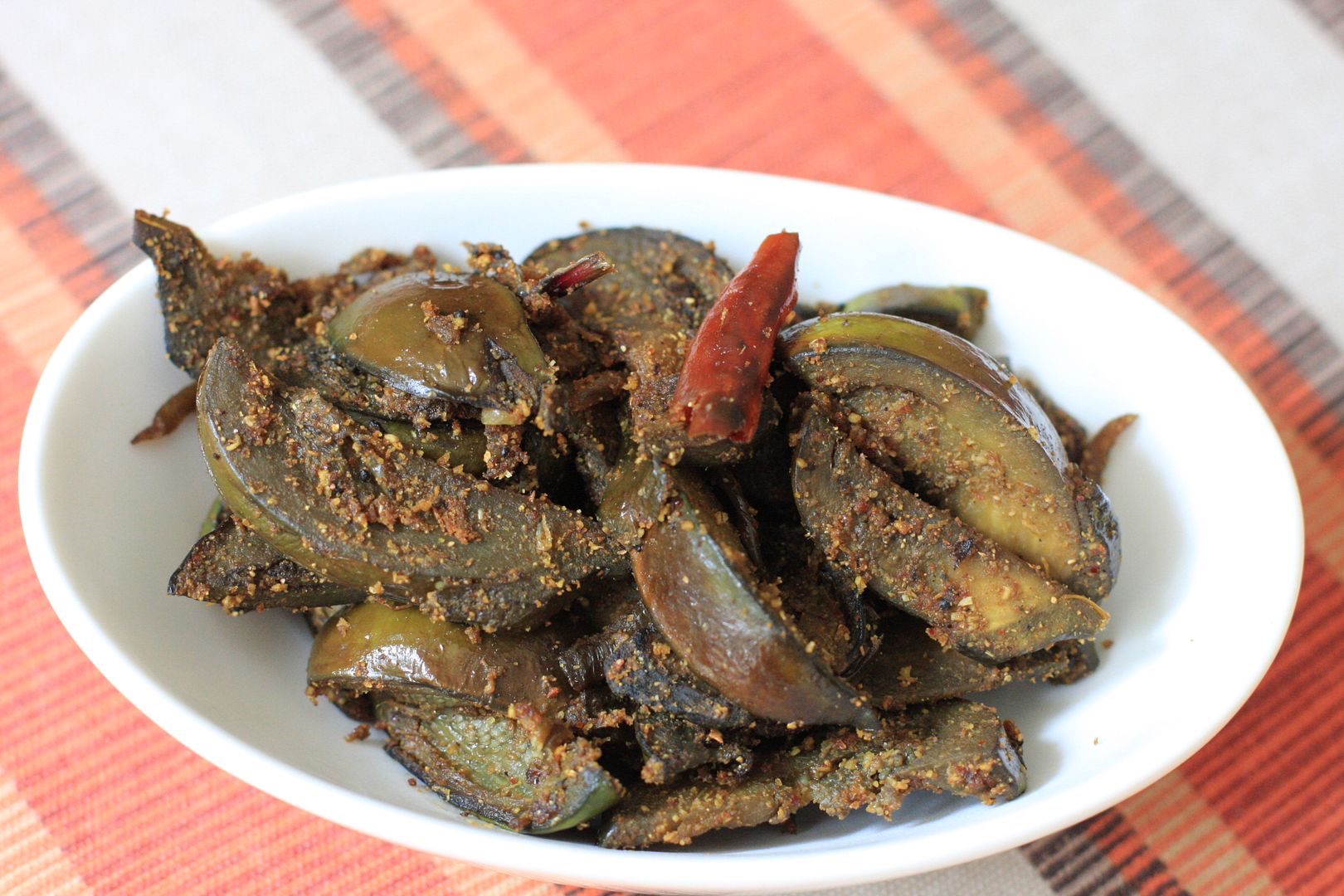 Podi thoovi Kathirikkai Poriyal - Eggplant Stirfry with powdered spices
Preparation Time:10 minutes
Cooking Time:20 minutes
Ingredients


6-8 medium sized brinjals/eggplants - 3 cups thinly sliced eggplants
1/2 cup of sliced onions
seasonings - mustard seeds, cumin seeds, red chilies and curry leaves
1-2 tsp of oil
salt to taste
For the Spice/Masala Powder
1/2 tsp cumin seeds
2 tsp coriander seeds
1 tsp roasted channa dal - dahlia - pottu kadalai
4-5 red chilies
1 tbsp grated coconut fresh or frozen


Method


Dry roast the spices for the spice powder one by one till they are slightly browned. Set aside. Lower the heat when roasting the coconut.
Cool and blend to a fairly smooth powder. Set aside.
In a wide mouthed pan add oil and when hot add the mustard seeds and cumin seeds. When the mustard seeds starts to pop add the curry leaves and red chilies followed by the onions and saute till the onions are translucent.
Add the sliced eggplants and saute for 4-5 minutes. Add salt cover the lid and cook for another 3-4 minutes. Stir at regular intervals so that it does not stick to the bottom.
Add salt and continue to cook for another 4 minutes or so till the eggplant is completely cooked. (see note:)
Now add the powdered spice and add a 1/2 tsp of oil if required and saute for a couple of minutes more and turn off heat.
Note: Depending upon the type of eggplant used the cooking times may vary. Sprinkle a tsp of water at a time and cook till the brinjal is completely cooked. Do not get the vegetable soggy.
Like what you are reading? Subscribe!