Sweet Basil Seeds are native to India and have grown there for thousands of years. The soaked basil seeds become gelatinous which is used in a lot of desserts common among them being Falooda. Sweet Basil (Thiruneetru pachai in Tamil) is different from holy basi (tulasi). In the tropical areas it is a perennial plant while in colder regions of the world it is mostly an annual plant.
For those in the West, the basil seeds look and behave similar to
Chia
Seeds in that they swell up and become gel like when soaked in water.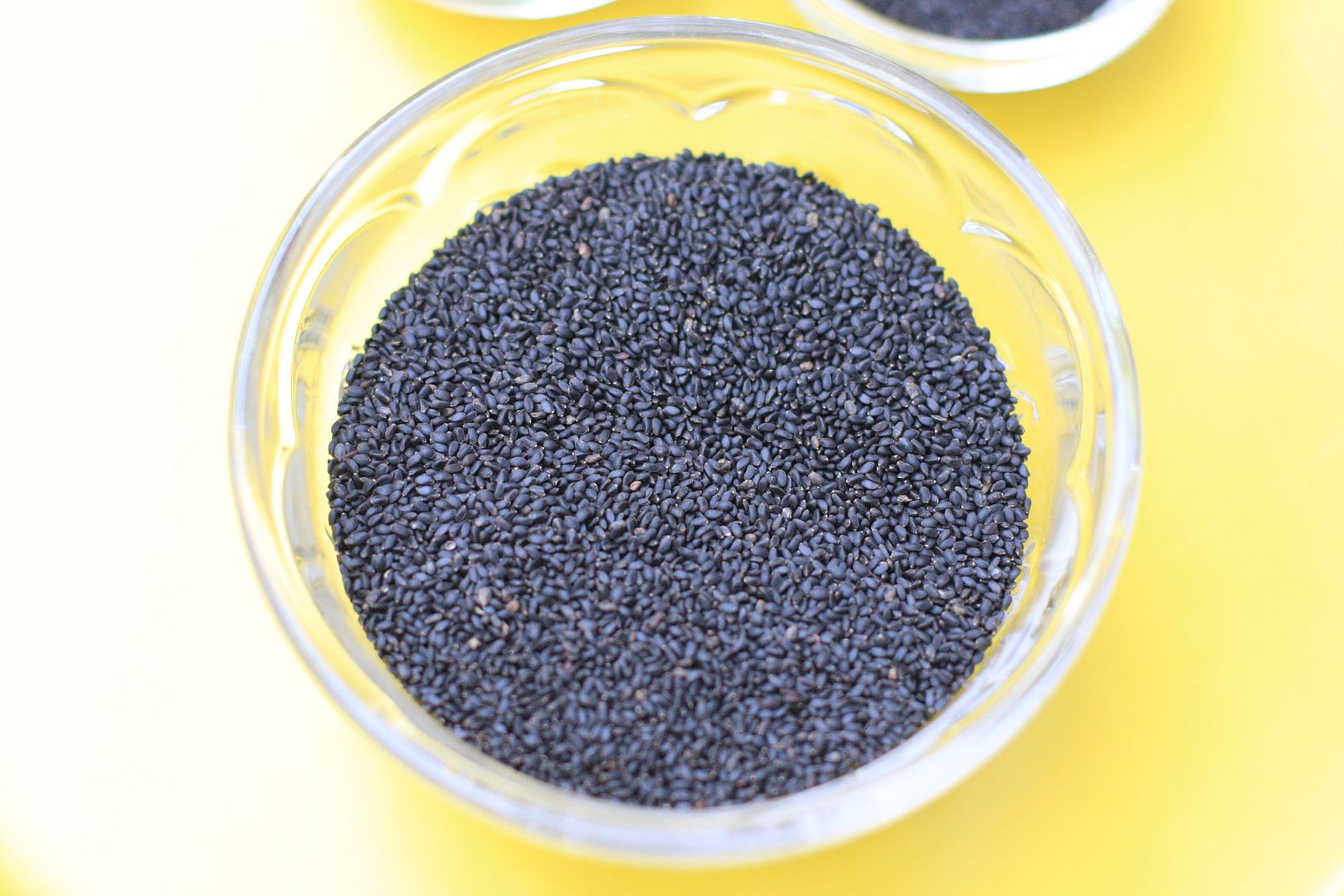 In India basil seeds is used for its medicinal and therapeutic effects. It is used to relieve sore throat, indigestion, congestion and diarrhea. Published studies in Thailand have shown that basil seeds are also effective in lowering cholesterol.
Source.
Basil seeds (all black) and Chia seeds
Basil seeds are not as commonly used in cooking unlike the basil leaves which are more widely used. Even in India I have seen them used only in Falooda but now looks like their usage is taking off.
Like what you are reading? Subscribe!