I have sweet/sugar problems. I can't completely stop eating sweets. It is shameful even the kids have been recruited to watch my sugar addiction. Anyway staying off sugar completely is never going to happen. Instead there is one thing I can do. Reduce the carbohydrates. Instead of just alternating between rice and wheat I have decided to try a variety of grains and seeds that I can get my hands on.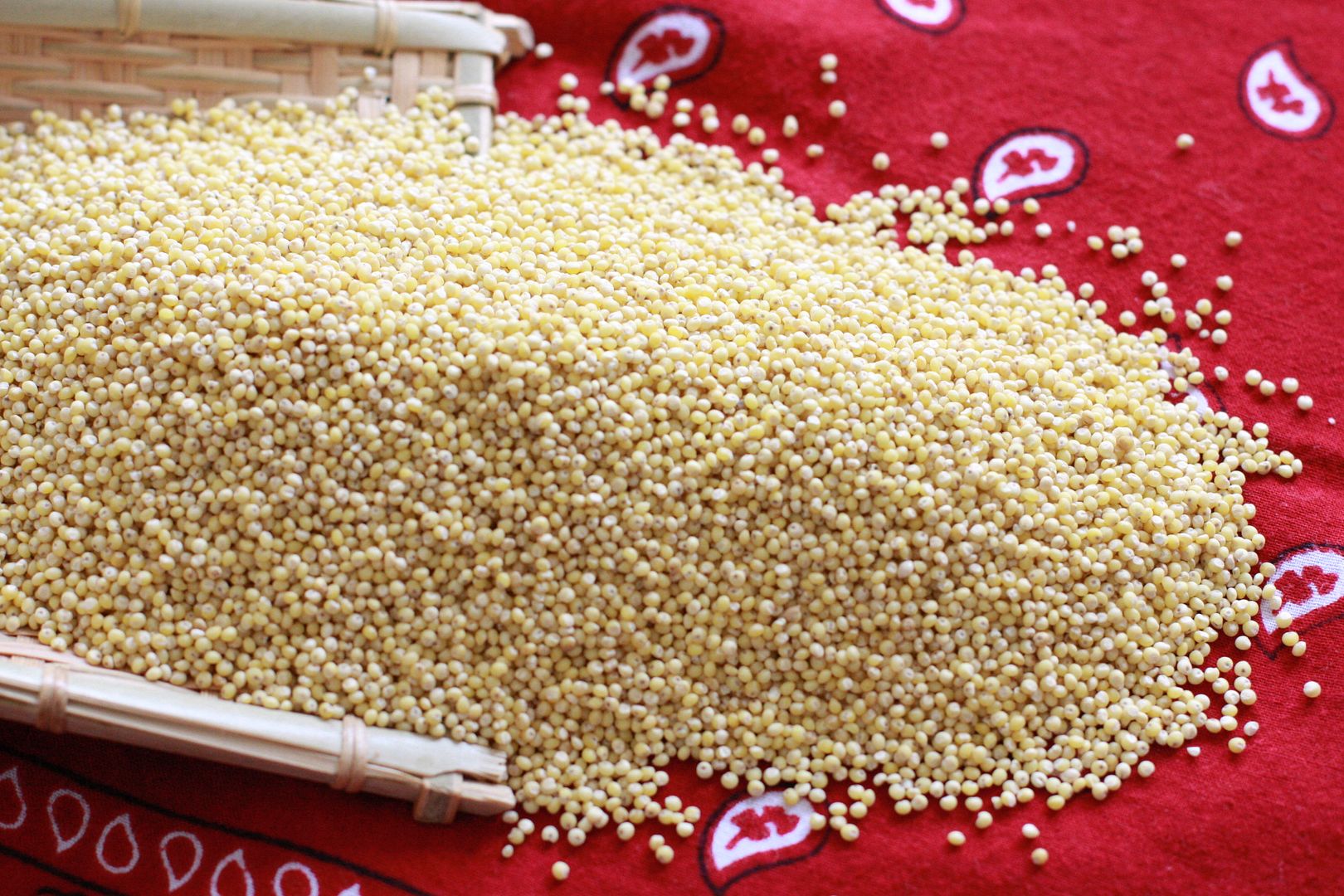 Cattail Millet
Back home in KonguNadu before rice became popular in the 50s several kinds of millets were part of the diet. Once rice took over especially the white rice most of these other grains simply fell of the radar. When we were kids pearl millet was cooked and made into balls and kept soaked in water to be eaten during the hot summer afternoons. This was my grandfather mostly and we kids mostly kept away from it. While pearl millet was the most common one back home. Here in the US the millet that is available is cattail millet or Kambu.
Soak the millet and then cook in boiling water.
I bought some millet from Whole Foods a month ago. It cooks pretty quickly and just as easily substitute it for rice. The millet by itself does not have any taste. Perhaps for taste buds used to glucose as in rice getting used to millet might be a little difficult. With a spicy curry on the side that problem can be easily overcome.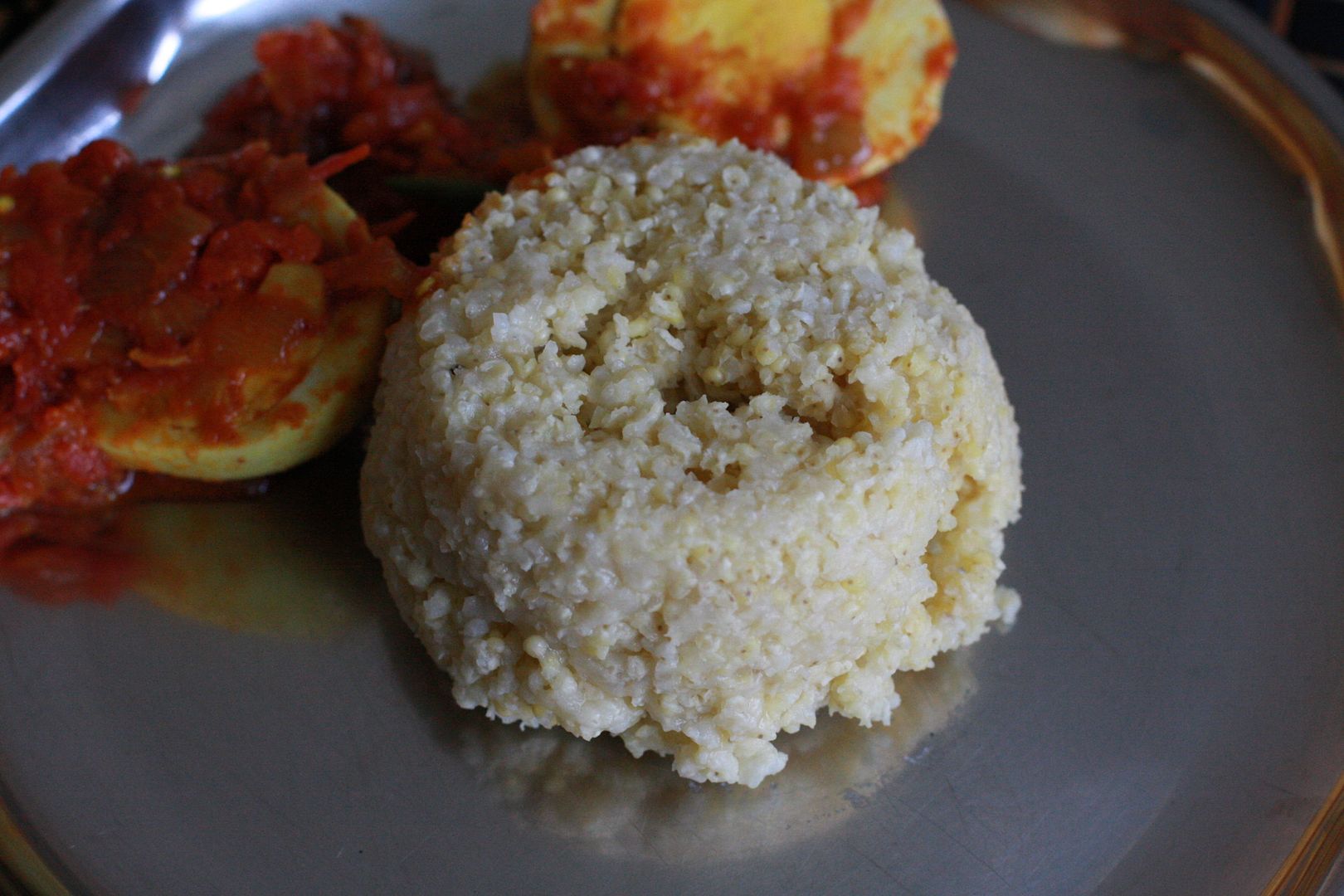 Cookeing Millet
Preparation Time:10 + 30 (soaking time) minutes
Cooking Time:20 minutes
Ingredients


1 cup of millet (Cattail millet)
2 - 3/12 cups of water (the amount of water depends on how long the millet is soaked)

Stove Top Method - soaked


Soak the millet in plenty of water for about 30 minutes at least. Wash in several changes of water.
Bring the 2 cups of water to a boil. Keep 1/2 cup of water aside. Add the washed millet to the boiling water, cover with a lid and cook for 10 minutes first in medium heat. Stir with a spoon and cook for another 10 minutes in medium low heat.
If the millet is still whole at this point add the reserved 1/2 cup of water. (I did not need it.) When the water is all absorbed turn off the heat. Keep covered for another 5-10 minutes before serving.
Note: Watch the millet as it is cooking, if the waters get too low and if the millet is not cooked add the reserved water.


Pressure Cooker Method - unsoaked
Wash the millet is several changes of water.
In a pressure cooker add the millet and 3 1/2 cups of water and cook for 3-4 whistles.
Let the pressure subside naturally and then open and fluff the cooked millet.
Like what you are reading? Subscribe!