DC summer weather is predictably hot, humid and icky. When the mercury hits 90F there are public service announcements to drink water and not to stay in the sun for too long. What a pampered lot I thought when I first came here. Apparently people do forget to drink water and end up being dehydrated and lots of bad things happen.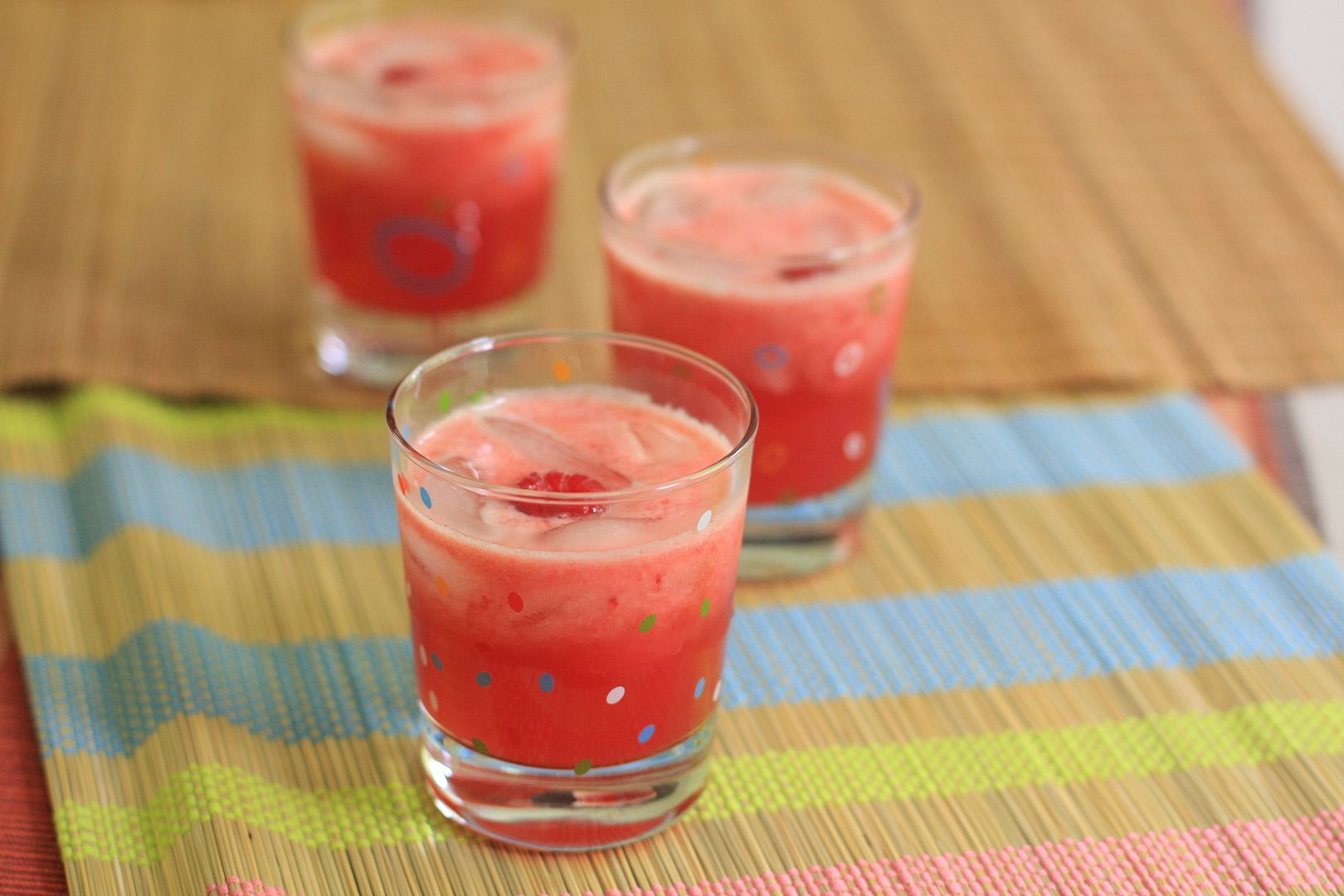 But spring months are another matter altogether. It is the time of the year when it is warm enough and on lucky days not too humid so you can actually enjoy being outside without being hot and bothered. It can also mean stifling hot and humid days. Never know what you get. Don't get me wrong, I grew up in a place where even the peak winter night time temperatures do not go below 68F so hot is better than cold. Since we grew up knowing that drinking water is required when it is hot and humid we are generally OK. Anyway yesterday was a hot humid day with intermittent thunder storms all through the day. The rain did some good though it brought down the temp. and it is actually quite pleasant and cool today. As I type this I am enjoying some cool spring breeze wafting through the windows. Drinking something cool and refreshing preferably home made makes these hot humid days bearable. It also gives the kids a chance to enjoy the product of their own handiwork rather than drink the sugared up store bought drinks. It is an excuse I give to avoid buying them. DD2 picked up a box of raspberries and also lime declaring that she is going to make limeade. I suggested adding the leftover raspberries to the limeade. Oh! what a pretty color that made. Don't have raspberries try with strawberries, blueberries, blackberries or even
mulberries
- if you are lucky enough to have a tree close by.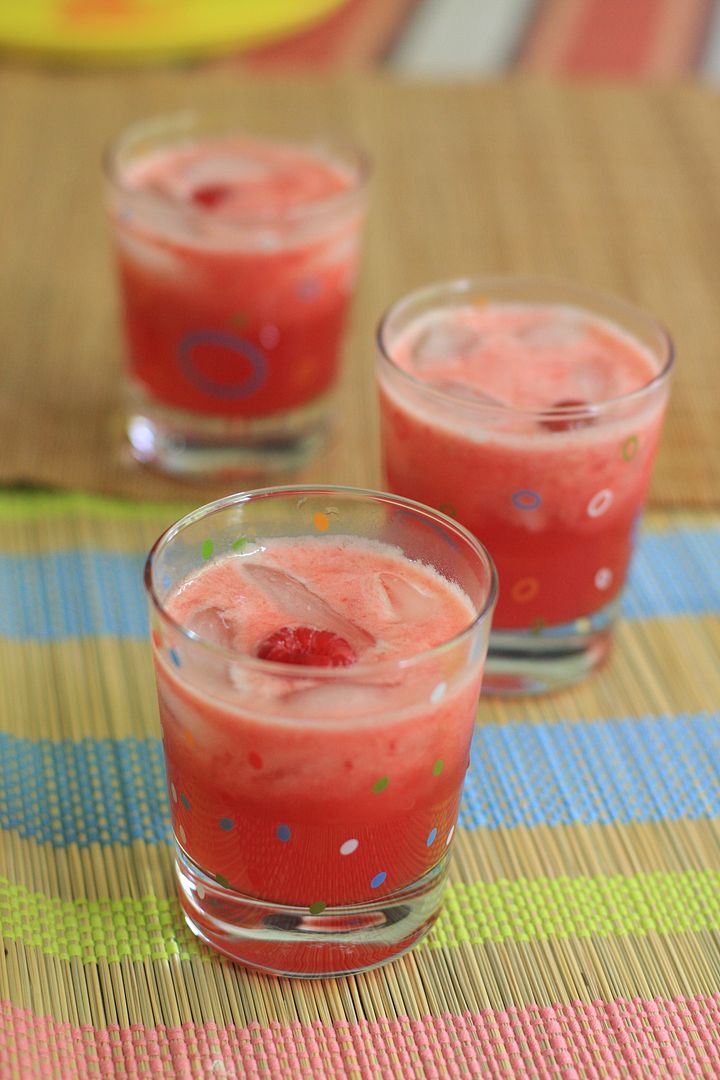 Raspberry Limeade with honey Preparation Time:5 minutes Cooking Time:10 minutes Ingredients

1/4 cup of raspberries
2 limes or lemon
4 tsp of sugar + 1/2 tbsp of honey
6 cups of water
Ice cubes

Method

Add the washed raspberries to a blender with 2 cups of water. Puree. You can filter out the seeds but you can leave them be.
Squeeze the lime/lemon into the puree and add the rest of the water, sugar and honey and stir till the sugar is dissolved.
Refrigerate and serve or serve with ice cubes.