Monsanto as a company frankly scares me and it should you too. With
endless donations to legislators
they are at a liberty to push even poison on to the plates of people all with the enthusiastic support of the law makers who are like dogs waiting for bones to be thrown by Monsanto. The biggest bone getter of them all is the current occupant of the White House. He who convincingly pretended and won the election to me looks very much like a shadow agent of the giant biotech company.
Lyme Mayday rally
Anybody who thinks and writes about food needs to be aware of GMOs and the havoc that companies like Monsanto wreak on the environment and its people. The poorest people and indigenous farmers whose livelihood is dependent on the land are the ones who suffer the most. With an army of lawyers, the President of the USA, lobbyists, Congress and Senate all in their payroll no wonder they are arrogant and think they can get away with murder literally.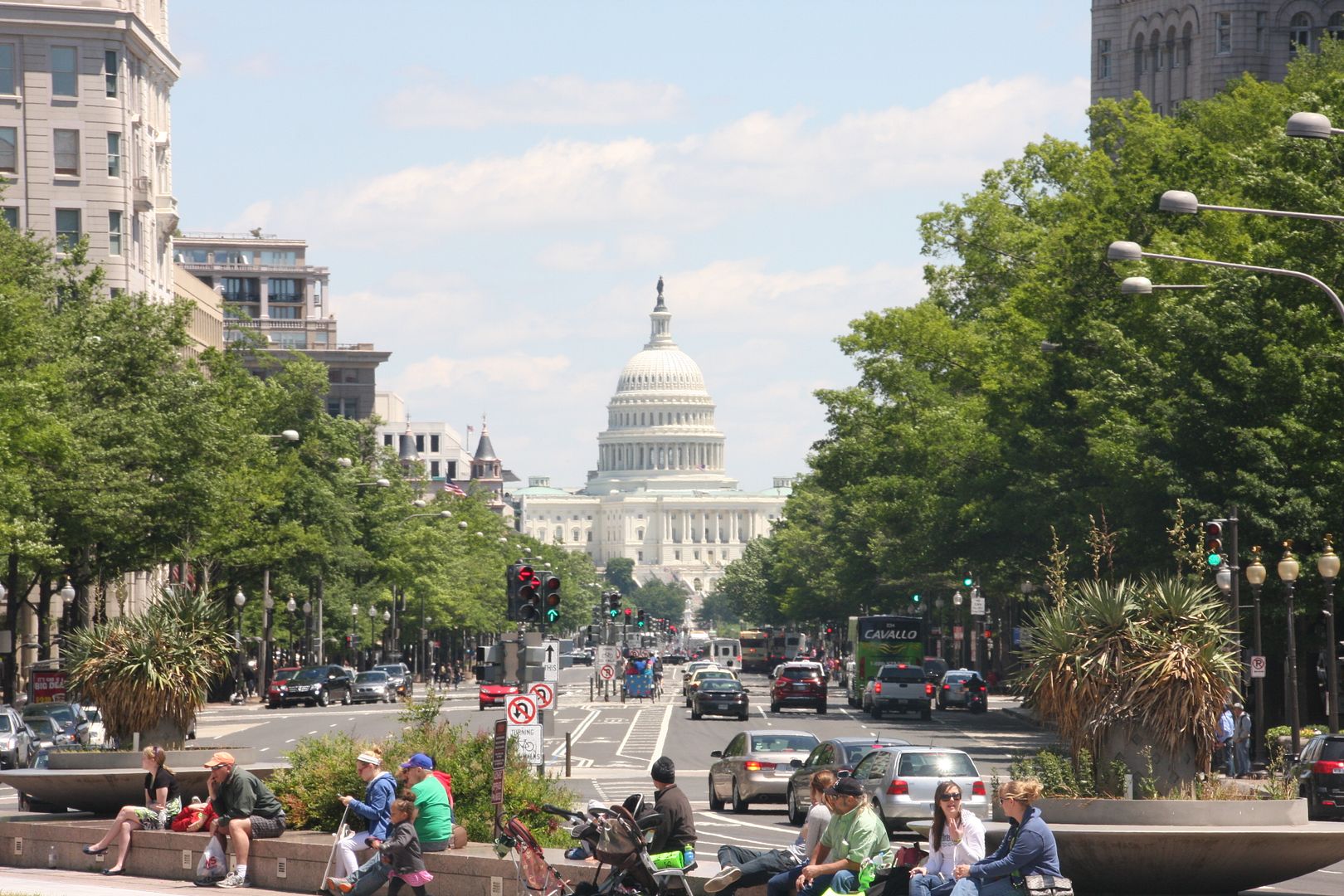 While the other Obama who talks about healthy eating has the means to put non-GMO organic food on her family's table while the rest have to deal with stealthy food labeling, an FDA head who is an ex Monsanto employee (guess whose side he will be on), the secretary of USDA a Monsanto lobbyist. With a supreme court lawyer who represented Monsanto and another who was on the payroll of Monsanto their power over the different branches of government is absolute.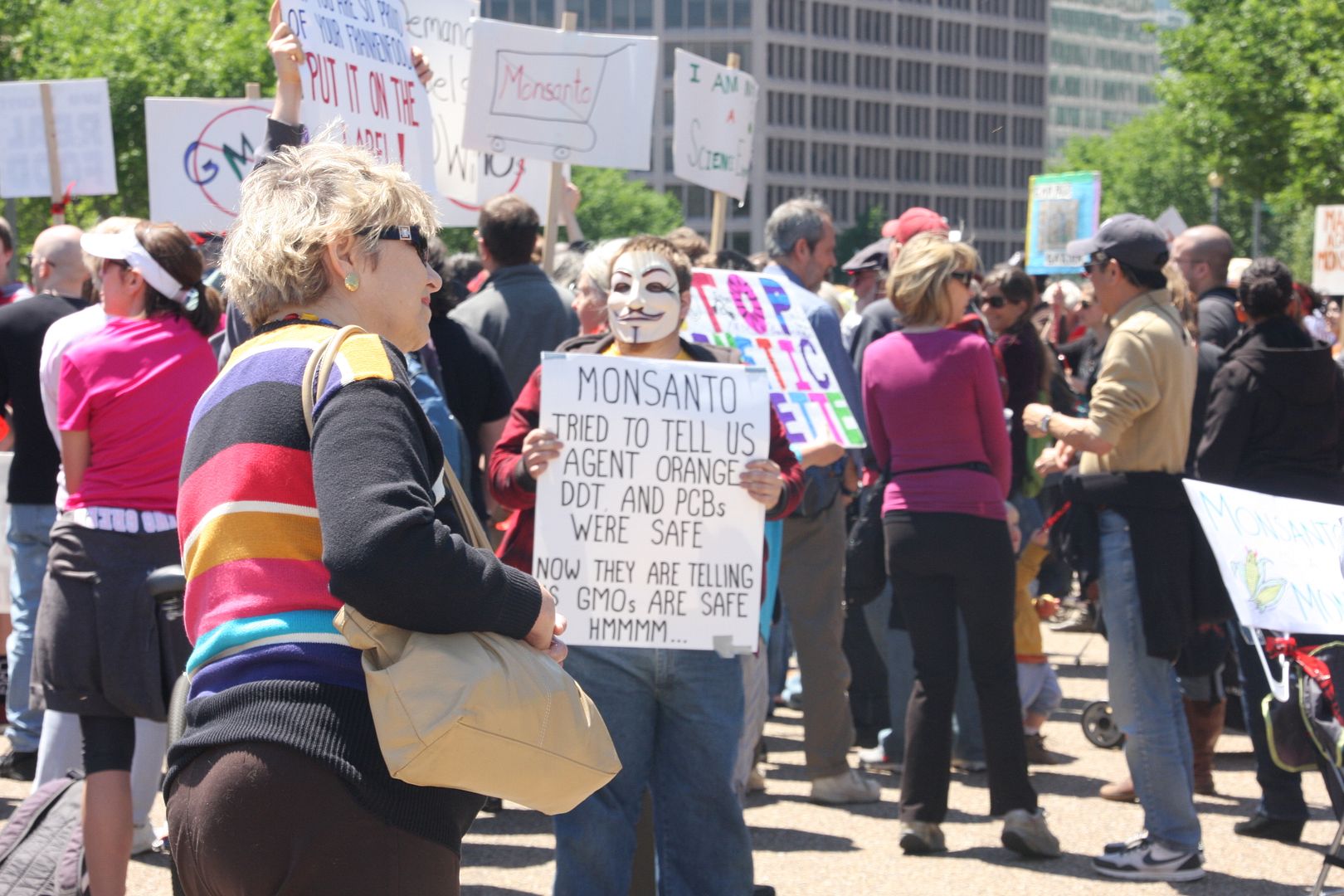 Don't miss
How did Barack Obama become Monsanto's man in Washington?
.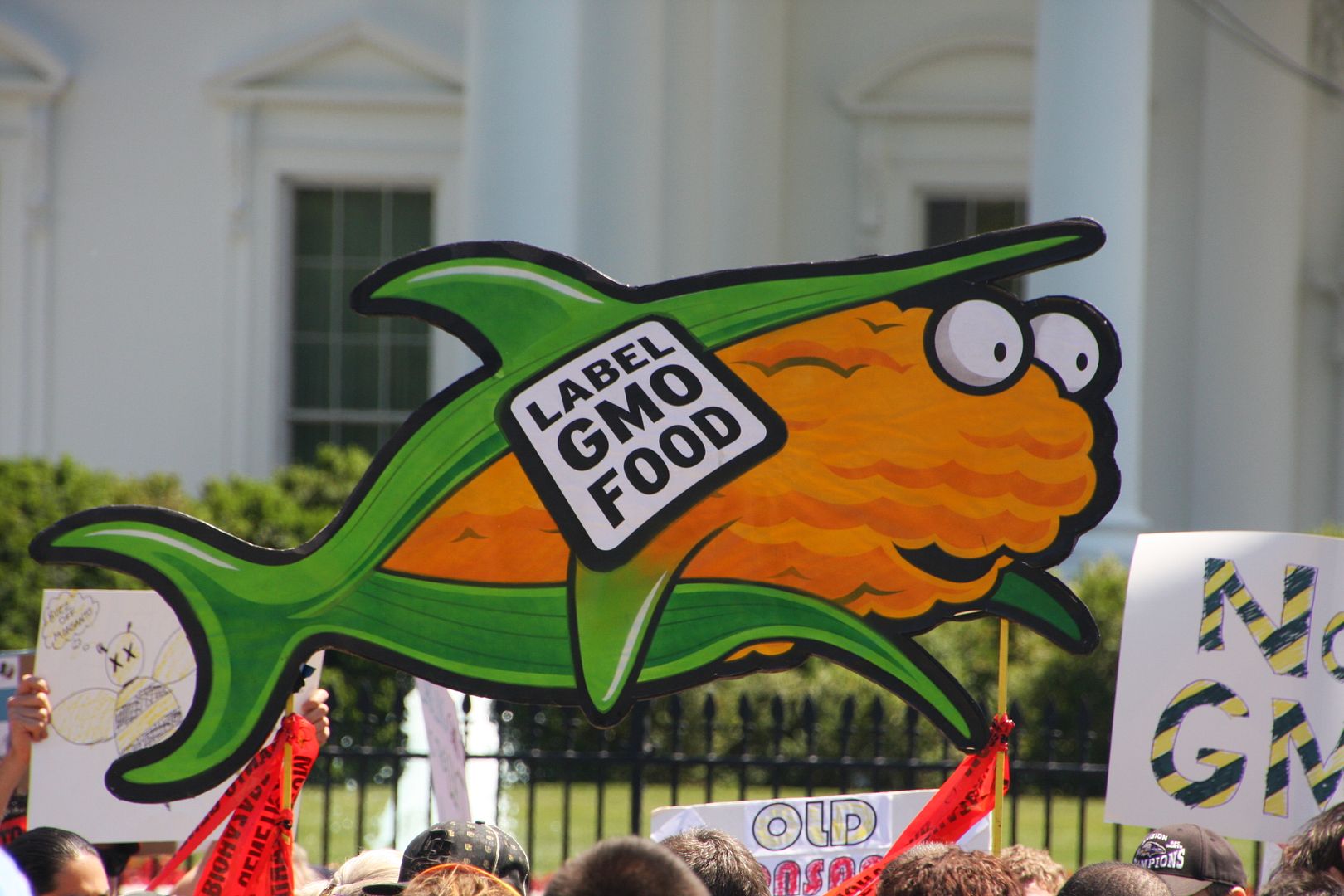 May 25th the day of the
March Against Monsanto
is our chance as people who refuse to eat foods grown in laboratories rather than farms to show our protest against the giant company.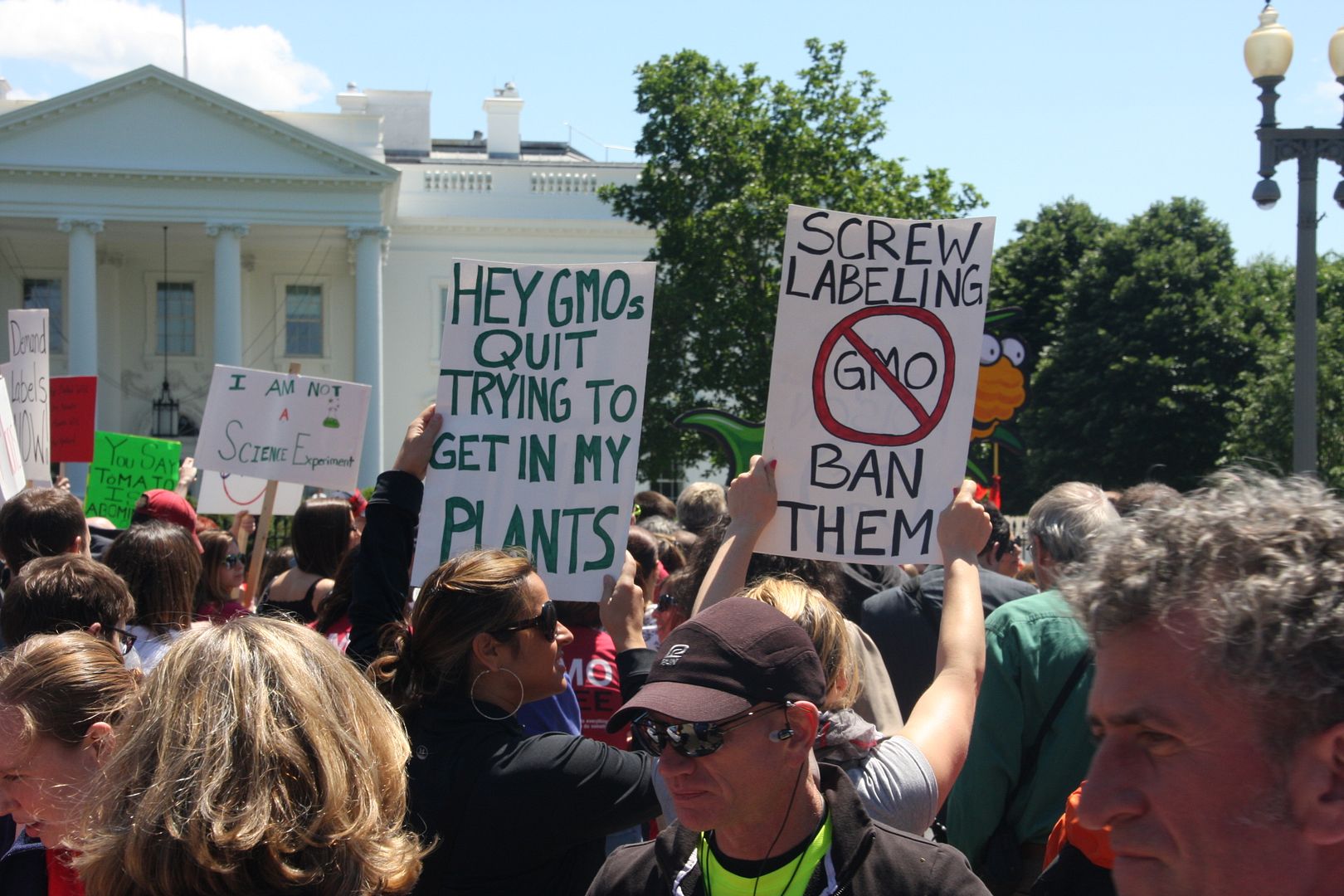 DC presented a bright, breezy picture perfect day for a protest. Started at Lafayette square in front of the White House and marched to K street to the lobbying building of Monsanto. Colorful and optimistic was how I'd portray the march.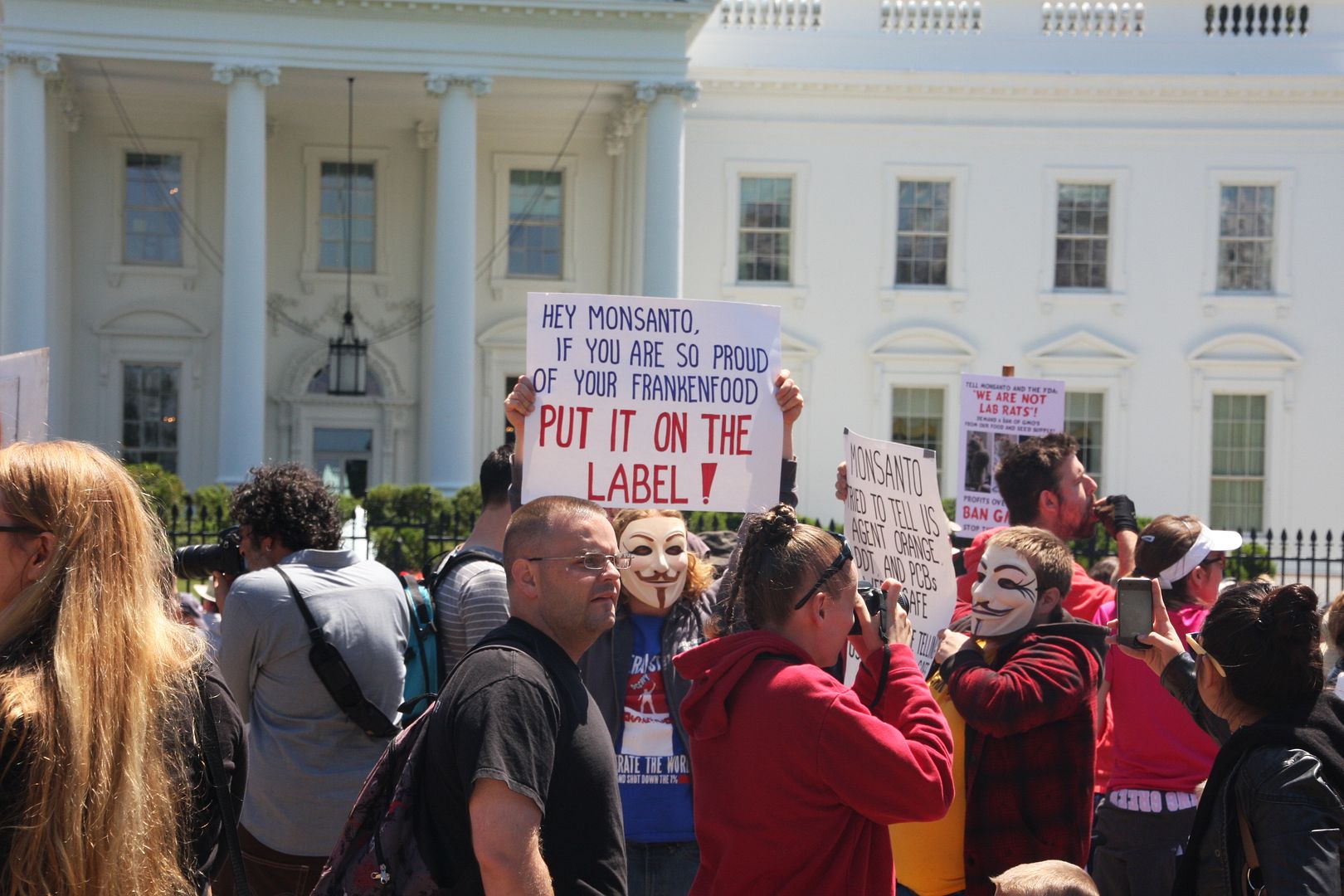 DC for all the bad things it represents, is a very beautiful city with shady trees, giant squares and plazas - is also a symbol of freedom, openness and power all at the same time.
If you are from other parts of the world or other cities in the US and if you took part in the March share you experiences.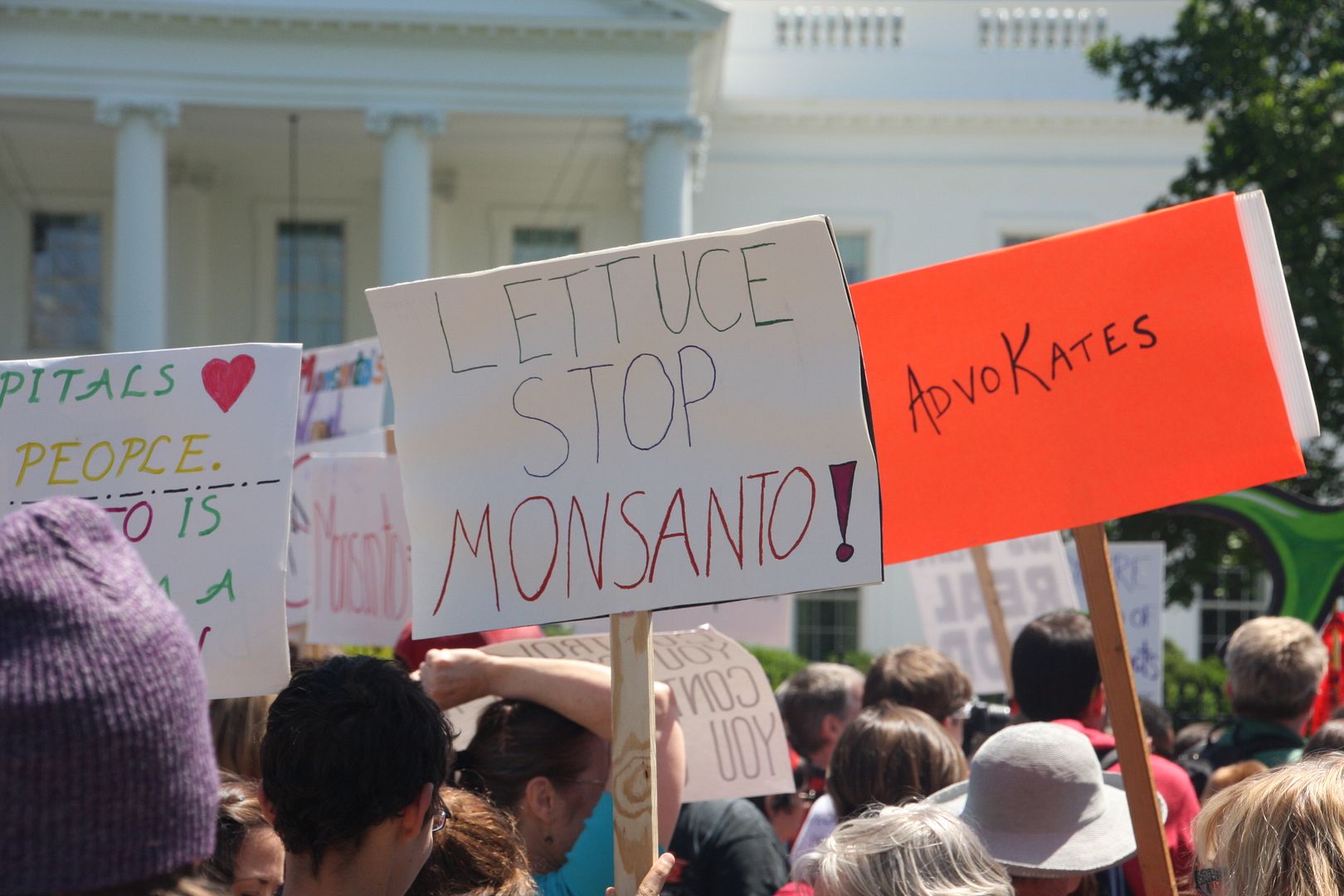 March to the Monsanto lobbying office.