Were you also among the millions who spent close $1.5 billion as of last Friday to take a shot at the $640 million mega million lottery? The odds were one in 176 million or something outrageous like that but we all took our chances. Someone in MD did win but unfortunately it was not me :( I wasn't planning on playing but my cousin from Florida called to ask me to buy a few because his state was one of the few that were not part of the mega million.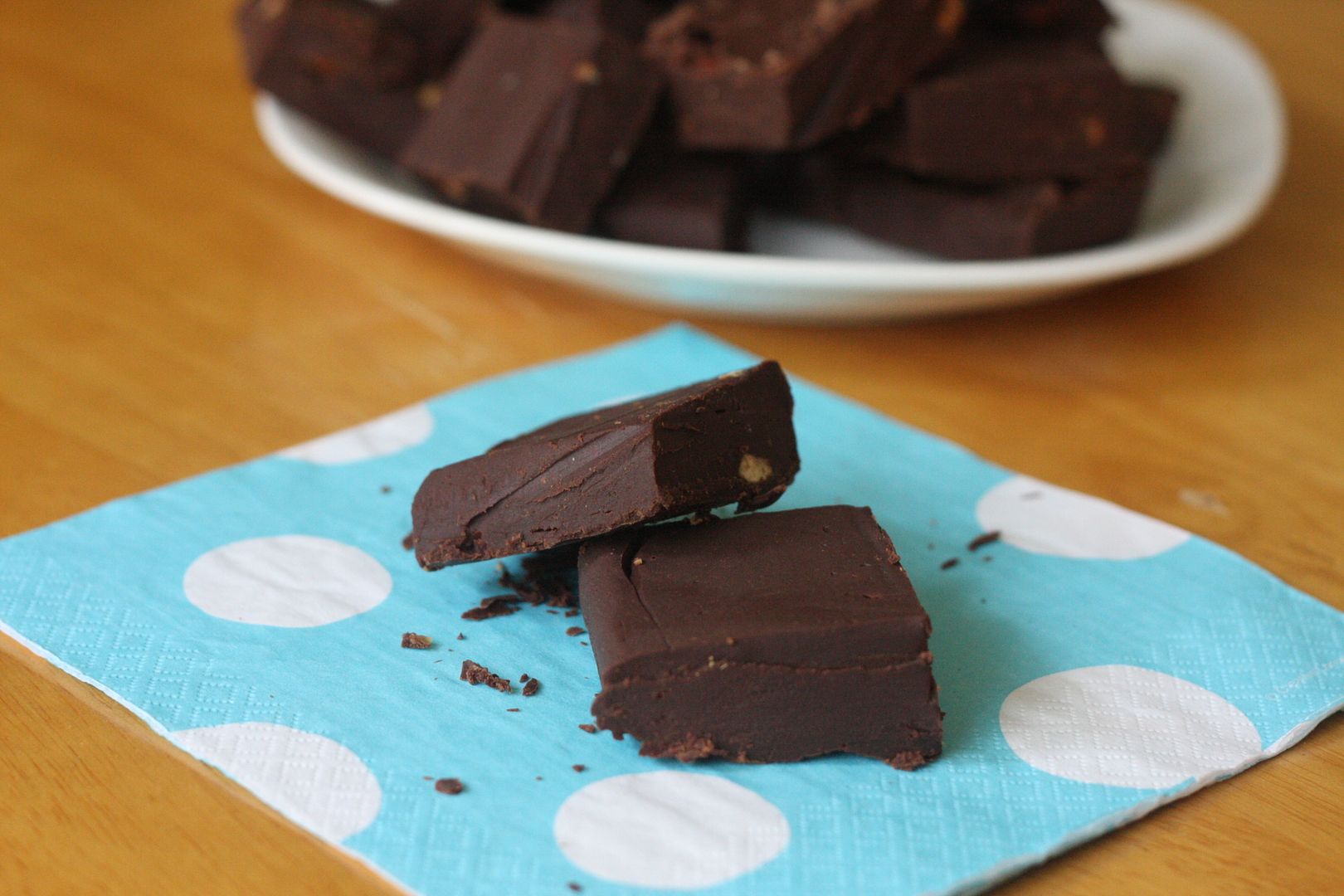 I am not a regular lottery buyer I do buy whenever the jackpot is huge and everyone is talking about it. How about you all? Do you play the lottery regularly or occasionally?
Though there was no winning involved when we decided to make these delicious fudge which are ready in a blink of an eye really. For a sweet and chocolate addict like me these are a god send. Just a 1 inch square is enough to satisfy my sweet cravings for the day.
I was in 2 minds about adding nuts and kept going back and forth so decided to add just a few instead of half a cup. Almonds and chocolate go so well together so next time nuts are going to be added in larger quantity. Nuts or no nuts these are delicious.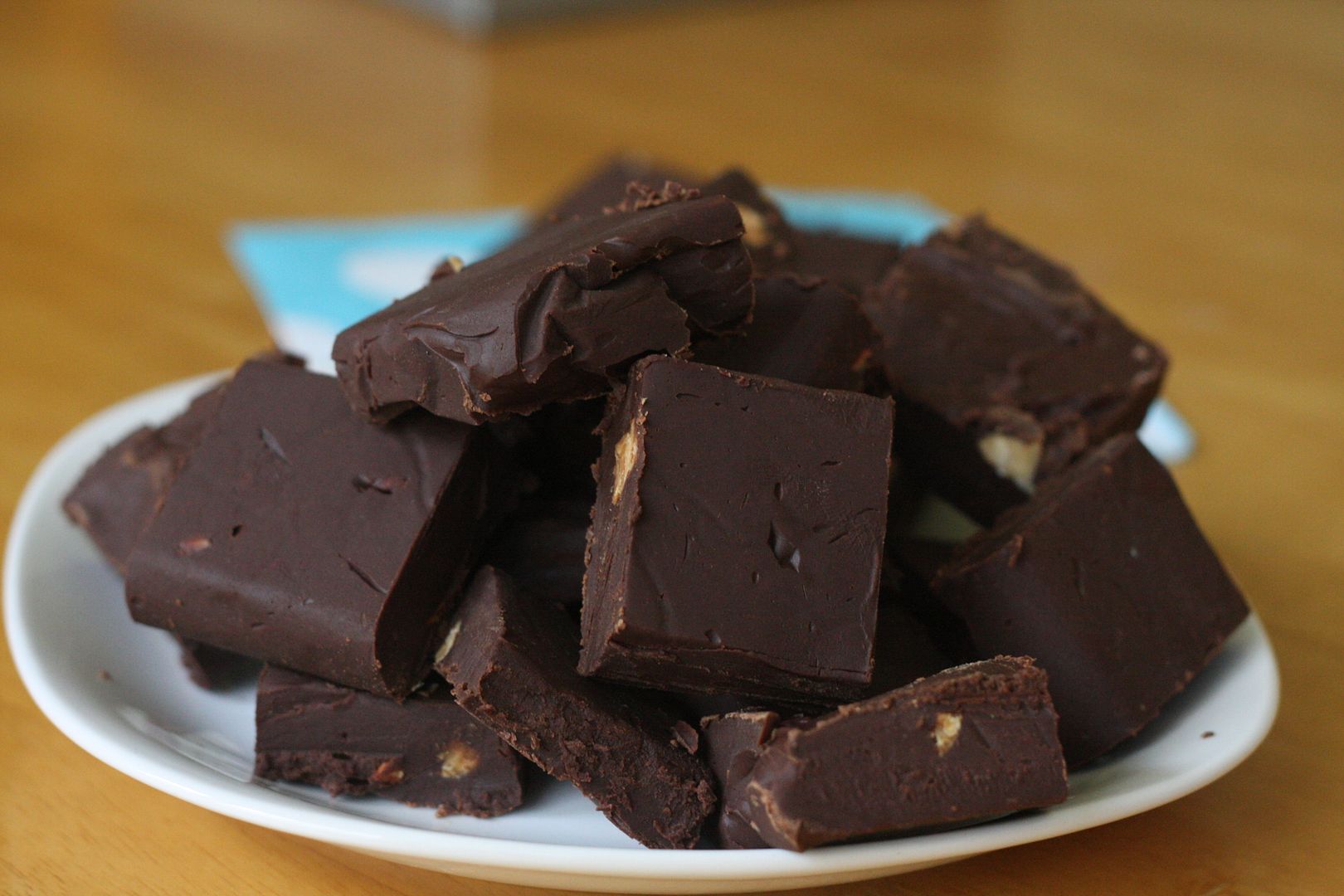 Chocolate Fudge
Ingredients
1. 14 oz can of sweetened condensed milk
2. 1 lb of chocolate chips ( I used a combination of Dark chocolate mini chunks 70% cocoa and chocolate chips semi sweet 45% cocoa)
3. 1 tsp of vanilla extract
4. 1 tbsp of butter
5. 2 tbsp of roasted coarsely chopped almonds (optional)

Method
1. In a sturdy non stick sauce pan add the chocolate chips, condensed milk and in low medium flame melt the chocolate.
2. Add in the vanilla extract and the butter and let them melt together (about 4-5 minutes or 8 minutes max)
3. Add in the nuts if using and mix it in.
4. Line a square cake pan with wax paper and pour out the melted chocolate mixture.
5. Refrigerate for about 2-3 hours or overnight.
6. Once cool cut into squares.