Recipes change a lot and also adapt to what is available on hand. Proof of this concept is my mom. Every time she visits she has these recipes learned from her friends, watched on TV and variations added to old recipes.
Brahmins in my neck of the woods back home don't eat meat. To make up for the lack of animal based protein they eat a lot of plant based proteins in the form of lentils, beans and dals. I am no expert and just guessing here to the reason. Most recipes cooked without lentils will have some some sort of beans or lentils added in a Brahmin style recipe.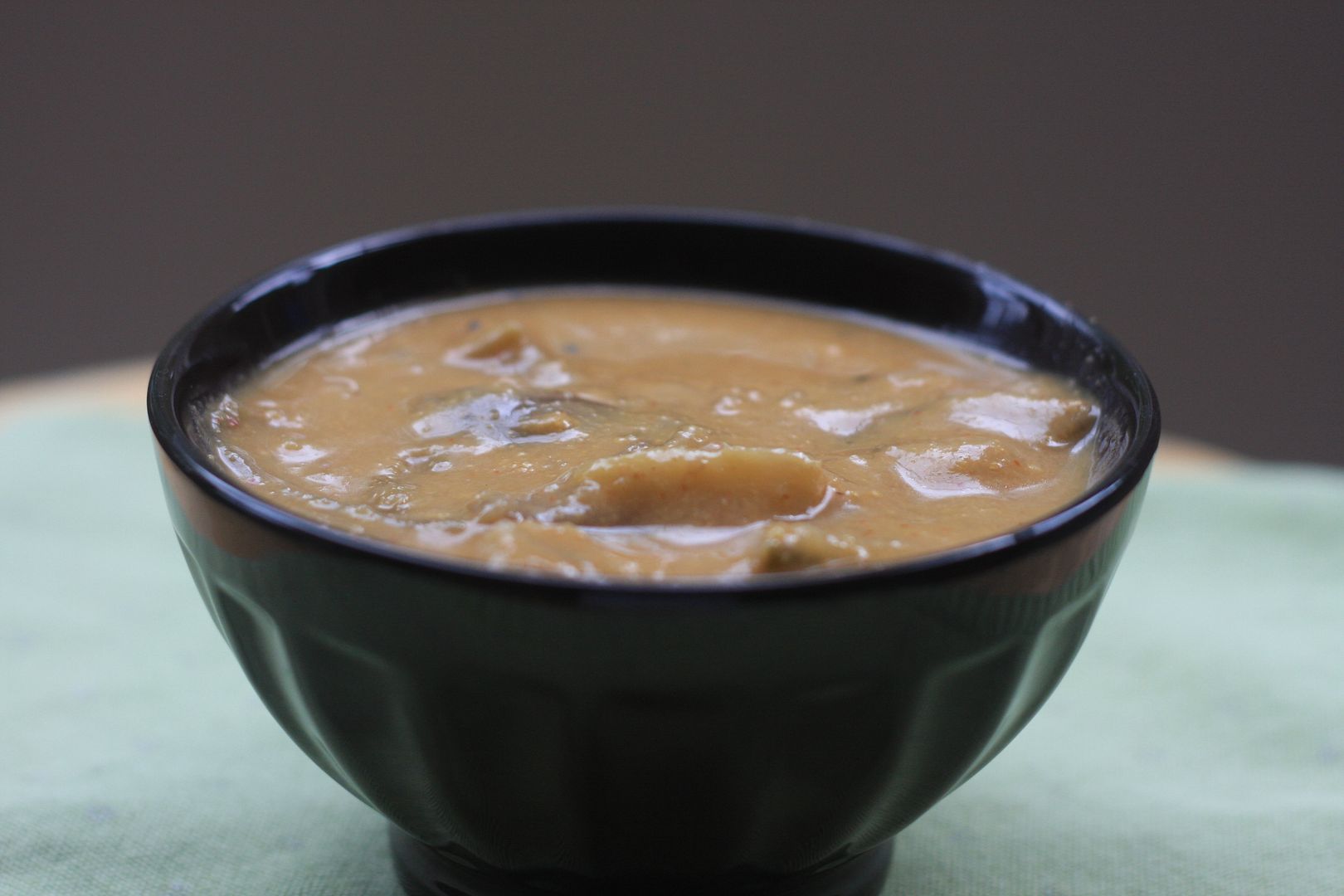 A few years ago a friend (colleague) who was incidentally a Brahmin got me sambhar that she had cooked. I noticed that she had added black eyed peas which gave it a double dose of protein, a technique that I use all time now.
A very dear friend of my mom is a Brahmin mami from whom my she seems to be picking these ideas and improvising those with here own way of cooking. A situation that is a win win for me.
The recipe for today is one such improvisation I am guessing.
Brinjal Curry - like a Rasavangi
Ingredients
1. 8-10 brinjal washed and cut lengthwise
2. seasonings - curry leaves and mustard seeds
3. 1/2 cup of tamarind pulp from a 2 inch piece of tamarind
4. salt to taste
5. 1 tsp oil

For the Paste
1. 1/2 tbsp chana dal (kadalai paruppu)
2. 6 red chilies
3. 1 tbsp grated fresh coconut
4. a small piece of asfoetida

Roast the chana dal, chilies and asfoetida and grind to a paste with the coconut adding a little bit of water.

Method
1. In a pressure heat the oil and add the mustard seeds and curry leaves.
2. When the mustard pops add the brinjal and saute till the brinjal starts to get a slightly brown tinge.
3. Add the ground paste, tamarind pulp, salt and 1/2 cup of water and let it cook for one whistle.

Note:
1. The amount of water to be added depends on how thick you want the curry to be.
2. Chana dal tends to make the curry thick so add water accordingly.

Goes very well with rice and a drizzle of ghee.